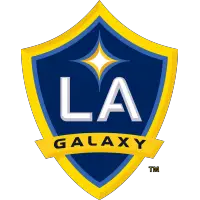 LA Galaxy Earn 3-2 Road Win Over Real Salt Lake at America First Field on Wednesday Night
June 1, 2023 - Major League Soccer (MLS) - LA Galaxy News Release



SANDY, Utah - Down 2-1 in the 67th minute, the LA Galaxy scored twice in the span of two minutes to earn a 3-2 come-from-behind win on the road against Real Salt Lake at America First Field on Wednesday night. Tyler Boyd scored the game-winning goal and Memo Rodríguez tallied the equalizing goal, while Calegari registered two assists in the win against Real Salt Lake.
LA Galaxy Against Real Salt Lake
Wednesday's 2023 MLS Regular Season match between the LA Galaxy and Real Salt Lake marked the 56th all-time meeting across all competitions between the Galaxy and Real Salt Lake, with LA leading the series 24-19-13. Against RSL, the Galaxy hold a 20-17-11 record in league play, a 4-1-2 record in the MLS Cup Playoffs and a 0-1-0 record in the Lamar Hunt U.S. Open Cup. The Galaxy earned their first win on the road against RSL in league play since a 2-1 win at America First Field on Sept. 25, 2019.
Galaxy Run Of Form
Following the win against Real Salt Lake, the Galaxy improved to 4-3-0 (10 GF, 10 GA) in seven matches played across all competitions dating back to a 3-1 win over Seattle Sounders FC in the Round of 32 of the 2023 Lamar Hunt U.S. Open Cup on May 10. LA is unbeaten in its last two road matches played (2-0-0, 5 GF, 2 GA) across all competitions dating back to May 23. Additionally, the Galaxy earned their first road win in eight league matches played this season, with the club holding a 1-5-2 away record (4 GF, 15 GA).
Goal-Scoring Plays
LA - Gastón Brugman (Penalty Kick), 45+4th minute - After a handball was whistled inside the box on Real Salt Lake, Gastón Brugman laced his penalty-kick attempt past RSL goalkeeper Gavin Beavers.
RSL - Danny Musovski (Jefferson Savarino), 51st minute - Jefferson Savarino's in-swinging corner kick service found Danny Musovski, who converted from inside the six-yard box.
RSL - Pablo Ruiz, 67th minute - Pablo Ruiz's free-kick attempt from just outside the 18-yard box was curled into the top left corner.
LA - Memo Rodríguez (Riqui Puig, Calegari), 72nd minute - Riqui Puig laid the ball off to Memo Rodríguez outside the 18-yard box. Rodríguez avoided a tackle before firing a curling shot into the top right corner of the goal.
LA - Tyler Boyd (Calegari, Dejan Joveljić), 74th minute - Dejan Joveljić released Calegari down the right flank. Calegari looked up and delivered a low cross to the back post that Tyler Boyd fired in from point-blank-range.
Postgame Notes
Wednesday's 2023 MLS Regular Season match between the LA Galaxy and Real Salt Lake marked the 56th all-time meeting across all competitions between the Galaxy and Real Salt Lake, with LA leading the series 24-19-13.
Against RSL, the Galaxy hold a 20-17-11 record in league play, a 4-1-2 record in the MLS Cup Playoffs and a 0-1-0 record in the Lamar Hunt U.S. Open Cup.
The Galaxy earned their first win on the road against RSL in league play since a 2-1 win at America First Field on Sept. 25, 2019.
LA improved to 5-0-0 across all competitions this season when leading at the 75th minute of the match.
Tyler Boyd tallied the game-winning goal in the come-from-behind win on the road against Real Salt Lake.
Memo Rodríguez scored his first career goal in regular-season play for the Galaxy in the win over RSL.
In 13 matches played (10 starts) across all competitions this season, Rodríguez ranks tied for first on the team with three goals scored and has added one assist.
Calegari recorded two assists, three tackles won, six duels won and four possessions won in the victory against Real Salt Lake.
Gastón Brugman recorded his first goal of the 2023 campaign, and his first career penalty-kick goal in the match against Real Salt Lake.
Brugman's penalty-kick goal was the first penalty kick converted and taken by LA during the 2023 MLS Regular Season.
Riqui Puig tallied an assist, three successful dribbles, eight possessions won and completed 67 passes against RSL.
Dejan Joveljić recorded an assist in his 10th start in league play this season for the Galaxy.
Jalen Neal recorded four clearances, two interceptions, three duels won and three possessions won in the match against Real Salt Lake.
Eriq Zavaleta made his 150th career MLS regular-season appearance in the match against RSL as a second-half substitute.
Efraín Álvarez made his 99th career appearance across all competitions for the LA Galaxy in the road win.
Wednesday's MLS Regular Season match against Real Salt Lake marked the fifth match in the span of 15 days for the LA Galaxy, an average of a match played every three days.
Additionally, the Galaxy played four road matches across all competitions in the span of 15 days.
During the month of May, the LA Galaxy played eight games across all competitions in the span of 26 days, an average of a game played every 3.3 days.
Next Game
Next up, the LA Galaxy continue their 2023 Lamar Hunt U.S. Open Cup campaign by traveling to face Real Salt Lake at America First Field in the Quarterfinal Round of the competition on Wednesday, June 7. The match on June 7 kicks off at 6:30 p.m. PT and will be broadcasted live on Bleacher Report App and B/R Football YouTube.
2023 MLS Regular Season
LA Galaxy (3-9-3, 12pts) at Real Salt Lake (4-7-4, 16pts)
Wednesday, May 31, 2023 - America First Field (Sandy, Utah)
Goals by Half 1 2 F
LA Galaxy 1 2 3
Real Salt Lake 0 2 2
Scoring Summary:
LA: Brugman (penalty kick), 45+4
RSL: Musovski (Savarino), 51
RSL: Ruiz, 67
LA: Rodríguez (Puig, Calegari), 72
LA: Boyd (Calegari, Joveljić), 74
Misconduct Summary:
RSL: Gomez (caution), 54
RSL: Musovski (caution), 57
RSL: Brody (caution), 64
LA: Edwards (caution), 66
RSL: Ruiz (caution), 83
Lineups:
LA: GK Jonathan Bond; D Calegari (Eriq Zavaleta, 84), D Jalen Neal, D Martín Cáceres, D Julián Aude (Raheem Edwards, 58), M Mark Delgado, M Gastón Brugman ©, M Riqui Puig, M Efraín Álvarez (Tyler Boyd, 45), M Gino Vivi (Memo Rodríguez, 58); F Dejan Joveljić (Kelvin Leerdam, 80)
Substitutes Not Used: GK Novak Mićović; M Daniel Aguirre, M Uri Rosell; F Preston Judd
TOTAL SHOTS: 10 (Riqui Puig, 4); SHOTS ON GOAL: 4 (Four players tied, 1); FOULS: 13 (Tyler Boyd, 5); OFFSIDES: 0; CORNER KICKS: 4; SAVES: 6
RSL: GK Gavin Beavers; D Andrew Brody, D Brayan Vera, D Emeka Eneli, D Marcelo Silva; M Braian Ojeda, M Pablo Ruiz, M Jefferson Savarino, M Andres Gomez (Anderson Julio, 80); F Damir Kreilach © (Bertin Jacquesson, 80), F Danny Musovski (Maikel Chang, 80)
Substitutes Not Used: GK Tomas Gomez; D Bode Hidalgo, D Delentz Pierre, M Scott Caldwell, M Jasper Loffelsend; F Rubio Rubin
TOTAL SHOTS: 20 (Braian Ojeda, Danny Musovski, 4); SHOTS ON GOAL: 8 (Danny Musovski, 2); FOULS: 21 (Pablo Ruiz, 6); OFFSIDES: 2; CORNER KICKS: 8; SAVES: 1
Referee: Ismir Pekmic
Assistant Referees: Jeremy Hanson, Kevin Lock
Fourth Official: Matthew Corrigan
VAR: Allen Chapman
Weather: Partly Cloudy, 75 degrees
Attendance: 17,762
All statistics contained in this box score are unofficial
Postgame Media Assets
LA Galaxy postgame soundbites from media availability and match photos can be found below.
LA GALAXY POSTGAME QUOTES
LA GALAXY HEAD COACH AND SPORTING DIRECTOR GREG VANNEY
On his thoughts on the game and what the last two days have meant emotionally or mentally for this club:
"First off, I'm incredibly proud of the group. Yeah, I guess there's been a lot of stuff going on, and yesterday, I would say this group, we care about everybody. Our team and our club, yesterday we lost a guy in Chris [Klein] that we all care about. You know, we all feel some responsibility in that process. It's hard not to. And so as a group, we came together and we fought today, and we got a break here or there. We did the work that we needed to do. We stuck together as a group. Fought for one another. The spirit in the group was amazing. Yeah, this is not an easy place to play and we came and got one. But you know, we all are also sad that we lost a guy that means somebody to us in this process."
On what he takes away from the defensive effort tonight, his thoughts about Tyler Boyd's and Memo Rodriguez's goals:
"Yeah, I thought the defensive effort being connected; this is, again, for some of our guys, they have never played here and they have never played maybe even at altitude before and don't know what that feels like. So we talked a lot in this game about being efficient in different ways, defending, not chasing when we defend, stay together. I thought we defended well. It took some plays, but we didn't keep the ball as well as we'd like to. Some of that is, again, when you're at altitude and again, you're not sure what your body is enduring sometimes that, your brain and your feet don't necessarily connect so well. I can tell you that firsthand because I played in Colorado and I went through a preseason where I couldn't complete one pass while I was adjusting to it. Sometimes when you don't really find that rhythm and guys are going through that, and sometimes you don't find as much of the ball as you would like, which means you defend a little bit more. I thought the connectedness, the effort, the plays, the individual plays that were made through the course of the day were massive. We went up a goal. We went down a goal. We went through all of the spectrum tonight and came out on top, and I thought we fought the entire time, which was the minimum standard, but we certainly met it tonight. In terms of Memo [Rodriguez] and Tyler [Boyd], they were huge additions to the game and obviously had a huge impact on the game. The ability to have some fresh legs and have some guys come on at a place like this to make a difference, it's a huge pick-me-up for the guys who have been out there for 90 minutes, or however long before them, that are grinding and battling and have two guys come on and make a difference is just, again a complete team effort. I'm proud of these guys. The mentality was super strong tonight, and we are going to use this as a steppingstone. That's the idea. That's the plan, and we have got to keep repeating this effort."
On Tyler Boyd's play and how important he is to the attack and on him playing with a big bandage on his hand:
"Yeah, first with his injury last week, I don't remember the minute but it was sometime middle second half. Kind of a weird accident. I think his hand got caught into some sort of a collision with somebody, and he didn't even really remember but I remember the moment because it was right in front of me. He thought he dislocated some fingers or something, and tended up being a broken hand. As of yesterday, I didn't think he was going to be able to play today, and so -- which is one of the reasons he didn't start. We set up the team and prepared the team, and he saw a hand specialist that basically told him in the end: You're not going to make it any worse, so if you can tolerate the pain, then you can play. We'll see how it heals, and if it heals -- if it starts healing the right way, you won't have to have surgery. If we are not seeing the right healing, you might have to have surgery. Tyler said -- he came into my office which was after training and said, "I'm ready to play." And so how do you keep that guy out? And then he shows up today and he gets a goal. What he's meant for our attack is he's given us threats in so many different ways. He's gotten into great crossing positions. He's given us stretch, the guy who can get in behind. He's given us great crosses. Today he gets in an interchange and ends up on the back post to tap one in. I feel like he's just a guy for us that gives us something a little different on the dynamic side. We have got a lot of guys who take the ball to their feet; they play between the lines, and Tyler is a guy who we desperately need. And it looks so different because he will play behind the back line and he's making these dynamic runs that go through lines and not just in front of lines. And so, you know, he's a big piece, and that's why a lot of our danger is able to -- he's a big part of a lot of the dangerous moments that we create."
On how proud he is of this team and what it means to see them pull out a win:
"Look, every season when it starts is the beginning of like a new life, a new journey, and you don't know where it's going to go. You sometimes don't know what you're going to deal with. There are things you can control. There are things you can't control. This group has encountered many, many -- many, many sort of circumstances that aren't beyond their control. Some of them are happening. Some of them are life. Some of them happen inside our group, around our group. We haven't gotten results that we wanted to get. Some we felt we should have got; some we didn't. Some we let go. But what we talked about this week is you're never too far away. If you can let the last game go and focus on the next game, and not let the last game impact your performance in the next game. You know, one of the things about the MLS in the regular season, especially early on, is it can be forgiving. If you can find your footing and you can find yourself and you can get on to some sort of a run and you can build some consistency, many teams have won championship, Seattle, right in their mix, of teams that have had terrible starts and lifted trophies at the end. Again, it's not allowing our emotions, it's not allowing the disappointment, it's not allowing some of the circumstances that have infected the team to overwhelm us or to take us into a place that we don't want to be. And you know, this week and yesterday and today, I had a lot of reflection because of things that happened. And so it brought some things that I said to the guys today, it brought some things in really clear focus for me, and you know, I helped to bring that into the guys tonight and I thought they were fantastic."
On losing Chris Klein and how that has been tough as he is somebody who has been part of the team and what his approach has been as a head coach, how he has been dealing with that in a tough stretch; On what is the approach he took in getting that clarity and if he feels like this eased up a little bit of that pressure that was being put on the team initially to start the season:
"My approach always after every game and as I said to the guys, is that in life or in sport or professionally or whatever, there are certain times where there are situations or circumstances that make you really think about things and reflect on things differently. For me there was a lot of things in my head going on and yesterday a lot of things came into really clear focus for me. To be able to take that and translate that with the guys into some really clear focus for the day, I think helped them. I think they were all reflecting on the situation. Maybe that helped to bring some focus and reality and some of those things inside the group. You never know. But what I'll say is every one of these guys and all of us, we like Chris. We liked him as a person. In many ways, he was a part of our group, as I said before. We all internalize it in our own way and we all used it in a way that helped us get a result tonight, and hopefully it's a platform for this group to build and team moving forward. That's the idea. I saw a different version of us tonight that I thought was special and can do some things."
LA GALAXY MIDFIELDER TYLER BOYD
On playing with a broken hand and how it happened:
"Yeah, it happened in the fourth minute of the Charlotte game. So I've been playing with it for a couple games now. But the surgeon said, if you can handle pain, you can play through it. So I chose to come on the trip and play and give everything I can for the team. It's painful but it's fine."
On his goal and whether it helps the pain go away a little bit:
"Yeah, definitely. I always say, I give glory to Jesus, so that's the first thing. But my teammates deserve all the credit. We fought so hard, some great goals from us, great penalty from Gaston [Brugman], Memo [Rodriguez] with an incredible goal, what a finish, and Lucas with an amazing cross to me. It was a team effort. The goals and the way we fought. We went down a goal and we showed a lot of character and came back and won the game. So all credit to everyone."
On whether there's pressure off the team or if there's a light at the end of the tunnel, and what changed to make this performance happen:
"I don't think there's any pressure off. We are still not where we want to be, so I don't think anything has changed for our mental. We need some string some wins together. String some wins together and continue with this momentum. Yeah, no pressure off. We still have to fight hard and continue to push, train hard, push each other, so nothing changes."
On whether he thinks he will have to have surgery on his hand:
"We're hoping I don't. Hopefully I can keep playing and push through it. Hopefully it heals. Worst case scenario, I have to have surgery in 10 days time. Fingers crossed. We are praying that I don't have to have surgery, I can keep playing, keep this momentum. But yeah, I'm willing to push through it."
On whether the team kept things simple tonight:
"Yeah, I think we passed the ball pretty well tonight but I think we showed a lot of fight as well. Showed a lot of heart. We didn't give up when we went down a goal or concede it. That was the main thing. Tactics aside and the way we kept the ball, I was proud of the boys and the way we executed and the way we showed a lot of hard."
On what it felt like to see everybody, at least for the moment after this match, be in good spirits:
"Definitely, we all love each other. We are all brothers out there. I wouldn't be playing with a broken arm or a broken hand if I didn't love my brothers in this club. So finally we strung together a few goals and we got a good result, a great result, and it just shows you, we are not giving up. We are continuing to push, and it's a huge boost for us to show us that we can come back, even if we drop a goal, and we can play in difficult conditions, in altitude. It was a perfect example of what we are capable of."
On what it's been like playing alongside Lucas Calegari and his assist on his goal tonight:
"He's definitely my guy. I speak Portuguese, so when he arrived, I tried to make him feel welcome, and he's just an awesome kid. He's got a great attitude, very humble, works really hard. You can always count on him. I was super happy for him to get that assist, and what an assist it was. Yeah, great player."
LA GALAXY MIDFIELDER MEMO RODRÍGUEZ:
On his goal tonight:
"Yeah, I mean obviously it felt great, 2-2 at that point. Just all the guys that came in and the guys that started did a great job, put a lot of effort in a hostile environment. It's tough to come and play here in the altitude but I'm super happy and also for the three points we got away from home."
On what this win tells him about this team:
"It says a lot. I think every game, we keep fighting, everybody is not giving up. It just shows the character that we have; that we can score if we're a goal down. I think it's important for us just to keep pushing. It's not going to get easier throughout the season. Now we just have to focus and stay consistent to play soccer and get the wins going."
On scoring three goals tonight and what this mean for the team and the attack:
"Yeah, gives everybody a boost. Gives everybody confidence. That's our job to provide for the team, be creative, with assist goals and just try to be the best version of us as a group. As individuals, we have to win each battle, and I think that showed a lot today that we could fight in a hostile environment and get the win. Like I said, we just have to be consistent, play good soccer and just stick to the principles. To be a hard team to beat defensively and the goals will come."
On what the goal means for his confidence and for the confidence of the team, especially since they will be facing Real Salt Lake again in a week:
"Yeah, personally for me, I felt great getting the goal in League play. Obviously I scored a goal in the Open Cup, but it just feels so much better in League play that we got the three points. The team did a great effort. Like I said, all the guys that came in and gave us a boost, the guys that started, just the individual effort from everybody was great tonight. It shows that we have a lot of character, and like I said, we have to be consistent in how we play and how we defend and just be a super hard team to play against."
On starting today and what he thinks the difference was today in the fight-back versus previous matches:
"As a player, we have to be ready for each moment and take the opportunity when it comes upon. Obviously like you said, four straight games that I've started and I've got to be ready to help the team in any way possible. Obviously we've been struggling. Like I said, our job is to be creative, score goals, get assists. It's important for us to keep running out results like this. I think we are a great team when everybody is on the same page. Obviously we play them in a week and a half for the Open Cup, and we want to win that as well. Like I keep saying, we just have to be a hard team to beat, and I think the goals will come."
• Discuss this story on the Major League Soccer message board...


Major League Soccer Stories from June 1, 2023
The opinions expressed in this release are those of the organization issuing it, and do not necessarily reflect the thoughts or opinions of OurSports Central or its staff.