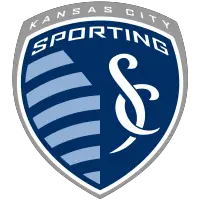 Sporting Earns 2-1 Win Over Dallas
June 1, 2023 - Major League Soccer (MLS) - Sporting Kansas City News Release



Goals in either half from Gadi Kinda and Daniel Salloi paced Sporting Kansas City (4-8-4, 16 points) to a 2-1 victory over FC Dallas (6-4-5, 23 points) on Wednesday night at Children's Mercy Park.
Kinda opened the scoring in the 41st minute and Salloi doubled Sporting's advantage on the hour mark, rendering Jesus Ferreira's stoppage-time strike as inconsequential to a result that gives Sporting 13 points during the month of May, tied for the fourth most in a single month in club history. Manager Peter Vermes' side finishes May with a 4-1-1 record and 12 goals scored, tied for second most wins and goals in MLS since the start of the month.
Winners of two straight and only two points below the playoff line in the Western Conference, Sporting will play for their third victory in a seven-day period on Saturday when they venture north of the border for a road game against Vancouver Whitecaps FC (5-5-5, 20 points) at BC Place. Kickoff is slated for 9:30 p.m. CT with live coverage for free on Apple TV, Sports Radio 810 WHB and La Grande 1340 AM.
A 56-minute weather delay did nothing to diminish Wednesday's battle as an unchanged Sporting side from Sunday's 4-1 triumph over the Portland Timbers showed great verve out of the gates, creating a bevy of chances in the first quarter-hour. Forward Alan Pulido had two good looks in as many minutes by combining with Salloi, seeing his first attempt blocked through traffic before his well-struck curler was palmed over the crossbar by Dallas goalkeeper Jimmy Maurer. Pulido was then the intended recipient of Erik Thommy's teasing cross from the right wing, but the German's driven delivery narrowly evaded the foot of his teammate in the six-yard area.
The visitors, who handed MLS debuts to teenage starters Nolan Norris and Collin Smith, lacked no attacking initiative of their own. In the 11th minute, Sporting goalkeeper Kendall McIntosh did well to race off his line and snuff out a close-range shot from Jesus Jimenez, who had been played into the box by Jader Obrian. Shortly thereafter, Ferreira had a goal disallowed for offside, slotting home the rebound after McIntosh had saved and fumbled Alan Velasco's low drive.
Dallas rued their luck once more in the 25th minute when Jimenez latched onto Velasco's right-flank cross and side-volleyed his strike onto the post, much to the relief of McIntosh and Sporting. The fleeting opportunity came just before Pulido threatened again at the opposite end, cutting onto his left foot at the top of the box and dragging his admirable effort inches wide of the right post.
With 35 minutes on the clock, Sporting traded another jab as Kinda's free kick into the mixer was nodded marginally wide by leaping center back Dany Rosero, who was making his 11th consecutive MLS start.
Sporting surged ahead during a breathless finish to the first half. Left back Logan Ndenbe powered down the sideline and slipped a through ball into space for Salloi, who galloped into the box and uncorked a low cross that fizzed across the face of goal and reached Kinda on the opposite side of the penalty area. The Israeli international made no mistake from there, pelting a right-footed shot into the back of the net for his second goal of the campaign and the 13th of his MLS career. An asinine stat-keeping rule prevented both Salloi and Ndenbe from receiving assists on the play, as Salloi's pass took the slightest of deflections off the opposition en route to Kinda.
Dallas responded quickly and could have leveled terms in the 43rd minute, but McIntosh produced a clutch save to deny Ferreira on the breakaway before Sporting managed to scramble clear following a chaotic sequence near the goalmouth. Just when it appeared that both sides would hit the locker rooms without another flashbulb moment, Sporting center back Andreu Fontas nearly blew off the stadium roof by hammering an 18-yard blast off the crossbar.
Maurer delivered an important stop in the 54th minute to keep Dallas within one goal, jumping to palm away Thommy's venomous free kick from 22 yards. He had far worse luck six minutes later, however, as Salloi extended Sporting's lead in the 60th minute. Kinda had space in the central channel 40 yards from goal and spread the ball left to Sporting's in-form winger, who squared up his defender on the edge of the box, cut centrally, and unfurled a low curler that skipped into the far corner for his third goal in as many home appearances at Children's Mercy Park. Salloi has now scored or assisted on nine of Sporting's 18 goals this season in all competitions with team highs in both goals (five) and assists (four). He also passes Davy Arnaud for fourth in Sporting history with his 53rd career goal in all competitions. Kinda, meanwhile, recorded his fourth MLS game with a goal and an assist.
Struggling to gain a foothold, Dallas managed their first shot attempt of the second half in the 80th minute, but substitute Jose Mulato dragged his shot wide at the top of the box. The Texas side would nevertheless grab a goal back in the first minute of added time, setting the stage for a tense finale. Facundo Quignon unearthed a long ball over the top that Ferreira chased down before rounding McIntosh and finishing at a difficult angle on the left side of the box from 15 yards.
The Children's Mercy Park faithful breathed a celebratory sigh of relief with more than 95 minutes on the clock, as referee Guido Gonzales Jr. whistled an end to proceedings after Dallas failed to put another shot on target.
QUOTES
Sporting Kansas City Manager Peter Vermes
Thoughts on the match...
I actually thought, if you're a real spectator of the game, I think it was a really good game to watch with chances going back and forth each way. We struck on both. Kendall (McIntosh) made some very good saves in that first half to really keep us in the game. I would say that our buildup play was actually really, really good. I also thought late in the game, some unfortunate situations occurred. Khiry (Shelton) had to go to right back. I thought he did a tremendous job. I told him I may have found a new position for him. Having never played there, he was excellent. He was focused. He was hard to beat. So that was a good thing. Some other guys had to play 90 minutes, which that wasn't the objective, but at the end sometimes you have to find a way and you have to improvise. A great three points for the group and another good win at home.
On finding success on the left flank...
Well, first of all, I think our idea is to a lot of times find those situations when we are building out. On the left side, it just seemed, especially in the first half, that we had numbers up all the time. I'm not going to tell you the reasons why, but we did, and we started to really take advantage of it. We talked about it at halftime. At times we went away from it in the first half when we still could have gone again. Keep going back to the well, why stop? So in the second half, I think we went there a lot and it was good. Like I said, unfortunate about a couple of the subs. I had to take (Logan) Ndenbe out because of the yellow card. I just didn't want to risk that situation. The (Graham) Zusi thing is unfortunate. It's one of those plays where he just gets in and obviously the guy hits him in the wrong way. I just hope it's not a long time. That's what I'm hoping for. We'll see.
On preparing for Vancouver...
It's tough for us I think from the perspective of the fact we played Sunday. If it was Saturday, it'd be a little different. Again, with a couple of guys falling away, some other guys are going to have to now put in a longer shift in the next game. We'll just have to rotate guys around and try to get recovered and recharge as quick as possible. I think the mentality of the group is good. It's going to be a long haul just because, again, it's a long way out there and everything else based off what we did. I think the guys have a good mentality at the moment.
On the play of Logan Ndenbe...
I actually think since he's come back from his injury, I think the biggest thing is he has a great foundation of fitness at the moment so he's able to get into the attack. A lot of times a player wants to, but sometimes physically they can't. I think right now he's in probably the best condition he's ever been in. I also think keeping him fresh with the change we've been doing in these games where we've been congested, where he plays 60, 70 minutes and then he comes out for 20, 30 minutes for somebody else. It's helping keep those guys fresh and then being able to play. I think that's a big part of it. The other is he has a good attitude since he's come back and I think that's helped as well.
On Johnny Russell's injury...
I think what we're looking at is it's probably going to be somewhere in the neighborhood of three to four weeks with his hamstring. It was an over-stretched action that caused it. It wasn't necessarily anything other than that. The good thing is it's not nearly as bad as it was in preseason, which kept him out for as long as it did.
On the subs for Rosero and Zusi changing his plans...
I was going to actually put on three guys and then it really changed things around quickly and then it put us in a hole because we didn't have anybody else. At that moment, we didn't have anybody else and I really wanted to make one other sub. I thought somebody was really tired, but they had to stick it out. Again, like I said, in some respects some of the guys that had to stay on, it was good for them to get 90 minutes in a lot of ways. They need to contribute in that regard and help the team while a lot of other guys were putting a big shift in.
On the team's turnaround...
I've said from the beginning, I believe in the group. It was about getting all the players back so I'm not surprised. Like I said, I believed in the team and I knew that once we got all of our players back, it would give us a good rotation to use players in different situations like tonight. Then all of a sudden confidence grows and Khiry (Shelton) can go in and play right back and do a stellar job. Then you start to see those kinds of things happens. Like I said about last week with Felipe (Hernandez) coming in, and not have to carry the team, but actually can add and scores a goal. That's when you know that you're moving in the right direction. It was just a matter of time, And, as I said before, I'm the guy that had to have the most patience with the group because it was all about letting them get healthy, fit and giving them time to get in form. Unfortunately, in sports people don't like the word time but sometimes it is what it is.
Sporting Kansas City forward Daniel Salloi
On finding success down the left flank...
I think we did a good job of switching up between me staying wide or (Logan Ndenbe) being wide and whoever is making the run behind or getting those one-twos. It seemed to be working very well.
On the team's movement in the attacking third...
I think it's always a desire to want to score. So you look for situations when you can put yourself in the box or in the right spot. I think we've been doing that very well in the past games and we create many chances like that.
On his success against FC Dallas...
No idea. No idea. I get this question a lot and I don't do anything different. It just works. I guess it's lucky, but I'm glad it keeps happening. I hope it never stops.
On the team's recent run of form...
It's definitely something that we felt like we were lacking the confidence and we kept sinking into a situation when we just needed that turnaround, that push and it happened. And then the confidence starts building and you get big points on the road. Those are the ones that bring the team together. I feel like we are ourselves right now. We play like how we should be playing.
On finding ways to win while missing players due to injury...
I'm glad people are stepping up and players are stepping up. It's very important because you will have to deal with injuries, but also the momentum. When you have the momentum, things just go your way. So we have to ride it high while we can.
On keeping the momentum going...
Even if something happens that is not planned, like a St. Louis loss, you cannot get caught up in it. You just have to know what you can do and correct the mistakes and keep moving forward. I think that's very important because you will lose games, you will tie games, but it's important to know who you are and how you play and how you should be playing. That's what we've been doing.
On his goal...
I feel like I had a couple (chances) this game and I just wasn't taking my shots. I just went for it and it took a tiny deflection, which I needed. I'm very happy about it. I'm glad it worked out because we needed it at the end.
Sporting Kansas City goalkeeper Kendall McIntosh
Thoughts on the match...
I think the game was a little bit back and forth, but I felt like the boys in front of me helped make things a bit more predictable so that I could put myself in the right positions to make saves. I think that some of the stuff that we looked at on film came to fruition, so I felt very prepared. Then at the end, I think I'm an aggressive goalkeeper. I'm always trying to make plays. That one didn't quite go my way, but the boys rallied around it and we ended up getting the three points. We felt the support from the crowd. I'm happy to get six (points) from six. Let's just keep it rolling.
On defending a good FC Dallas attack...
I think one of the important things that we did really well was proactively defend. We moved the line up and back. We were staying compact. A lot of what they were playing through, we were cutting out. A lot of the stuff that got through was a bit more predictable. I felt like I could get a good jump on it and I felt like, for the most part, we did a really good job at reading the runs and having good communication. I think in games like tonight where there are a lot of quick runs and, credit to them, they have a really fluid attack, I felt like we did really, really well with those things. Hopefully we can continue to stay organized and continue to keep the ball out of the net.
• Discuss this story on the Major League Soccer message board...


Major League Soccer Stories from June 1, 2023
The opinions expressed in this release are those of the organization issuing it, and do not necessarily reflect the thoughts or opinions of OurSports Central or its staff.
Other Recent Sporting Kansas City Stories