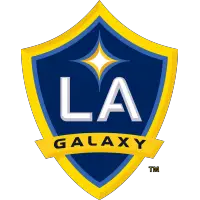 Omar Gonzalez Expects a Tough Test against Belgium
June 30, 2014 - Major League Soccer (MLS) - LA Galaxy News Release



The U.S. will face a major test defensively when they take on a talented Belgium side in their World Cup round of 16 match on Tuesday in Salvador, but whether Omar Gonzalez earns his second consecutive start is a question mark.
Gonzalez has made two appearances for the U.S. during the 2014 FIFA World Cup, but the LA Galaxy center back was a revelation during the team's 1-0 defeat to Germany last week. Despite the loss, Gonzalez was steady throughout as he slowed down the German attack while also making nine clearances and six recoveries against the European giants.
However, with less than 24 hours before their decisive clash with Belgium, Gonzalez didn't say if he would once again get the start over Geoff Cameron on the right side of the Americans' central defense.
"If my name gets called upon again then I'm going to work just as hard as anyone else on that field," Gonzalez told reporters. "[Against Belgium], it's going to take another great team effort and I believe our team is very strong. We put together good team performances so that's where I am at right now and I'm going to fight for the guy next to me."
The Americans will need that grittiness and fight against a Belgium team that is quite similar to the possession-oriented Germany side that the U.S. faced last week. The Red Devils went undefeated in group play with three victories, but the road was hardly an easy one. In all three games, Belgium required goals in the last 20 minutes to win in all three matches despite facing opponents far less talented than the tournament dark horses.
Despite their struggles in the group stage, the Belgians boast a talented array of attacking players including Eden Hazard, Axel Witsel, Romelu Lukaku, and Divack Origi. However, they may be without several key players in defense as Thomas Vermaelen (hamstring) and Vincent Kompany (groin strain) are all injury doubts for the match against the U.S.
If he does take the field for Jurgen Klinsmann's squad, Gonzalez expects a major challenge as the Americans look to neutralize Belgium's dynamic attack.
"Their movement is very good up top," He said. "It's going to be very challenging for us but as long as we can keep them in front of us and give support to our wide guys when they have [Eden] Hazard or [Dries] Mertens coming at them.
"If they do have possession then [we don't want to make it] easy for them," Gonzalez later added. "That's something that I want to help [shore] up and I can do that [through] a lot of communication and getting down in the right position so that they are able to get to the ball further."
But as talented as the Belgians are in attack, Gonzalez believes that the Americans' ability to advance will hinge on their willingness place the Red Devils under pressure. During their group stage matches against Ghana and Portugal, the U.S. was able to place their opponents on the back heel through the run of play and on set pieces, a strategy that must be duplicated against Belgium.
"We think our set pieces are very important and we just need to be able to be more lethal when we have those opportunities," said Gonzalez. "And when we do get set pieces we want to capitalize on those chances, but we don't want to just count on set pieces. We want to get chances through the run of play, we want to find Clint [Dempsey], we want to get the ball out wide and get numbers in the box and capitalize on chances within the run of play."
Although the Americans enter the match as underdogs to the talented Belgians, Gonzalez is adamant that the team is up to the task of helping the U.S. reach the quarterfinals for the first time since 2002.
"We know that they have very talented players, but they are definitely not more talented than what we faced already and the talent that we've seen in Germany and also going up against the likes of Nani and Cristiano Ronaldo," the Galaxy center back said. "We know that it is going to be a tough challenge. Belgium is a young talented team and I think we are ready. I think we've prepared well and it's going to be a fun game tomorrow."
• Discuss this story on the Major League Soccer message board...


Major League Soccer Stories from June 30, 2014
The opinions expressed in this release are those of the organization issuing it, and do not necessarily reflect the thoughts or opinions of OurSports Central or its staff.