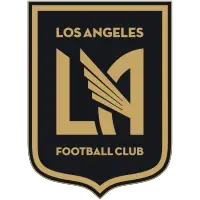 LAFC and the 3252 Independent Supporters Union Team up Once Again to Ensure Inclusive Environment for All Fans
February 26, 2020 - Major League Soccer (MLS) - Los Angeles FC News Release



The Los Angeles Football Club (LAFC) and The 3252 Independent Supporters Union are once again teaming up to ensure an inclusive, welcoming and safe experience for all fans at LAFC home games in 2020.
Since 2019, the groups have worked together to respond to an anti-gay slur that is sometimes shouted by soccer fans during goal kicks at stadiums throughout the world. Beginning last season and continuing in 2020, LAFC has taken a number of steps to make it clear the offensive goal kick chant is never tolerated at Banc of California Stadium. With LAFC returning to action Feb. 27 in the CONCACAF Champions League and in their MLS home opener on March 1, any fans identified as participating in offensive chanting or other prohibited acts will be removed from the stadium permanently and banned, and season members will have their membership revoked.
LAFC also created a video message to fans that will be played in-arena before and during matches.
"We were extremely proud of all of our fans and Supporters throughout the 2019 season, as they held each other accountable and made sure that the chant was not heard at our stadium last season," said LAFC President and Co-Owner Tom Penn and Jimmy Lopez, President of the 3252 in a joint statement. "We are committed to that goal in 2020, and we continue to be thankful to work together to ensure a safe, fun environment free of homophobia, transphobia, racism or sexism at our stadium. We believe that our continued heightened and educated security presence will help create an experience we can all be proud of."
Once again, LAFC and the 3252 will deploy several strategies throughout the stadium, highlighted by a security presence with staff members trained and dedicated to exclusively dealing with this issue.
In the video, a number of different players in different languages offer a message that reads, in part, "Our club is for everyone. Stand with us, shoulder to shoulder, to create the best atmosphere in MLS. Stop the hateful chant during goal kicks. Racism, sexism, homophobia, and discrimination will not be tolerated in our stadium. Together, let's win in the stands."
LAFC hosts Liga MX club Leon in the second leg of the CONCACAF Champions League on Thursday, Feb. 27 and opens MLS regular season play on Sunday, March 1 against Inter Miami CF at 2:30 p.m. PT on ESPN. A limited amount of single-match tickets are available via Ticketmaster here. LAFC Partial Ticket Plans are on sale here.
THE RELEASE IN SPANISH CAN BE FOUND BELOW:
Los Angeles Football Club (LAFC) y la Unión Independiente del Grupo 3252 se han unido una vez más para garantizar una experiencia inclusiva, acogedora y segura para todos los aficionados en los partidos locales de LAFC.
Desde el año pasado, ambos grupos han respondido al insulto homofóbico que se ha escuchado durante los saques de meta en estadios a nivel mundial. A partir del 2019, LAFC ha tomado una serie de pasos para dejar claro que el grito ofensivo nunca será tolerado en el Banc of California Stadium. Con los primeros partidos oficiales de LAFC el 27 de febrero en la Liga de Campeones Concacaf y el 1 de marzo con el primer partido de temporada regular de la MLS, cualquier persona que participe en los gritos ofensivos u otros actos prohibidos serán expulsados del estadio, mientras que los abonados de temporada regular tendrán su membresía revocada.
LAFC también produjo un video para los aficionados que será transmitido en el estadio antes y durante los partidos (aquí).
"Estuvimos extremadamente orgullosos de todos nuestros aficionados durante la temporada 2019, ya que se hicieron responsables y se aseguraron de que el grito no se escuchara en nuestro estadio", dijeron el presidente y copropietario de LAFC, Tom Penn y el presidente de la 3252, Jimmy López. "Estamos comprometidos con el mismo objetivo para el 2020, y seguiremos colaborando juntos para garantizar un ambiente seguro y divertido, sin gritos o actos de homofobia, transfobia, racismo o sexismo en nuestro estadio. Creemos que nuestra presencia de seguridad también ayudará a establecer una experiencia de la que todos podamos estar orgullosos".
Por segundo año consecutivo, LAFC y la 3252 desplegarán varias estrategias en el estadio, resaltadas por una presencia de personal de seguridad dedicada exclusivamente a este situación.
En el video, varios jugadores ofrecen este mensaje en contra de los gritos ofensivos: "Nuestro Club es para todos. Únete a nosotros hombro con hombro para crear el mejor ambiente en la MLS. Paremos juntos el grito ofensivo durante los saques de meta. El racismo, el sexismo, la homofobia y la discriminación no serán tolerados en nuestro estadio. Juntos, ganemos en las gradas".
LAFC se enfrentará al Club León de la Liga MX en el partido de vuelta de octavos de final la Liga de Campeones Concacaf el jueves, 27 de febrero antes de comenzar la temporada regular de la MLS el domingo, 1 de marzo contra el Inter Miami CF a las 2:30 p.m. PT en ESPN. Una cantidad limitada de boletos está disponible a través de Ticketmaster y los paquetes de boletos parciales están a la venta aquí.
• Discuss this story on the Major League Soccer message board...


Major League Soccer Stories from February 26, 2020
The opinions expressed in this release are those of the organization issuing it, and do not necessarily reflect the thoughts or opinions of OurSports Central or its staff.