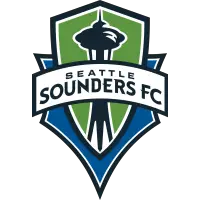 Sounders FC Opens CenturyLink Field this Week with Two Exciting Matches, Including Sunday's Championship Celebration
February 26, 2020 - Major League Soccer (MLS) - Seattle Sounders FC News Release



Seattle Sounders FC championship celebration
(Seattle Sounders FC, Credit: Lindsey Wasson / Sounders FC Communications)
SEATTLE, WASH. - Seattle Sounders FC opens its 2020 home slate this week, with two exciting home matches for fans to attend and a host of other activities as "The Champs Return."
"We're so excited to welcome fans back to CenturyLink Field this week with two massive home games," said Sounders FC President of Business Operations Peter Tomozawa. "With an important Champions League match against CD Olimpia this Thursday, followed by our MLS opener on Sunday, there's a lot of opportunity for our fans to support the Rave Green. Come out and celebrate with us as we first look to advance to the Champions League quarterfinals and then as we recognize the 2019 MLS Cup championship. Our club has big goals in 2020, and we need all of our fans at CenturyLink this week as we begin the journey."
The Rave Green first host Honduran side CD Olimpia this Thursday evening in a 7:00 p.m. PT kickoff (FS2, TUDN). After a 2-2 draw in Honduras last week, Sounders FC looks to keep Olimpia at bay in order to advance to the Scotiabank Concacaf Champions League quarterfinals. Gates open at 5:30 p.m. PT and fans are encouraged to come out and support the team on its quest to secure the region's continental title.
Following the team's traditional Media Day and Media Match on Friday - a traditional series of events held at CenturyLink Field that includes an official start-of-season press conference with technical staff leadership and closes with a 90-minute, full-sided soccer match played by the Sounders FC media corps - the team is also hosting its first annual RAVE Champions Gala with Champion Sponsor Delta. The sold-out event features a cocktail hour, followed by a seated dinner, program and live auction, giving attendees an exclusive preview of the upcoming season and an insider look back at both 2016 and 2019 MLS Cup victories, all while benefitting the club's charitable arm, RAVE Foundation, in its mission to further play equity in the Puget Sound region by bringing soccer and free play to all and to inspire learning and strengthen communities.
On Saturday evening, watch the Seattle skyline glow green in support for Sounders FC, as CenturyLink Field, the Columbia Center and the Seattle Great Wheel all light up ahead of Sunday's game.
On Sunday, Sounders FC kicks off its 2020 MLS campaign at 12:00 p.m. PT in a nationally televised game on ESPN that has the Rave Green taking on Chicago Fire FC. The match is a special Championship Celebration, presented by Delta, that features a variety of special elements, and fans are encouraged to arrive early to enjoy all the festivities.
CenturyLink Field's North Plaza is opening at 10:00 a.m. PT, a half-hour ahead of general gates at 10:30 a.m. PT, in order to showcase the Champions Lounge, presented by Delta, a championship-themed space for fans to gather to relive memories from the 2019 MLS Cup. Special guests like General Manager & President of Soccer Garth Lagerwey, Sporting Director & Vice President of Soccer Chris Henderson, Owner Adrian Hanauer and more will be on-hand to mingle with fans in the unique atmosphere while a big screen and surround sound help bring to life the biggest moments of the MLS Cup Final.
Inside the Champions Lounge, fans have the opportunity to share MLS cup stories with team Brand Ambassador and former Sounder Brad Evans in a specially created StoryLAB studio. Select stories will be turned into video content to showcase the incredible Sounders FC fan and supporter culture. Fans who participate in StoryLAB are rewarded with a free customizable "Two Star" t-shirt exclusive to the Championship Celebration, featuring two stars and the fan's choice of one of four different Sounders designs. One available design is pictured left.
Outside the lounge in the North Plaza, fans who use the hashtag #2StarStories and tag @Delta on social media to share a 2019 MLS Cup or Championship Celebration photo or video are entered to win a $1,000 Delta gift card and can receive an exclusive "Two Star" scarf customization (pictured right). The limited-edition fabric scarf tag - featuring two gold stars on one side and "2016 / 2019" on the opposite side - can be sewn onto a scarf immediately by one of the dedicated on-site seamstresses and provides fans with a permanent memento commemorating the Rave Green's two MLS Cup championships.
Also in the North Plaza, the giant MLS Cup replica will be present at a GIF-making station for fans to create unique content, as well as a still photo opportunity with the club's 2016 MLS Cup.
The Champions Lounge experience will be open from 10:00 a.m. PT through one hour following the end of the match, giving fans an extended opportunity to enjoy the lounge and its offerings.
All gates to the stadium open at 10:30 a.m. PT, with the first 10,000 fans through the doors to receive - courtesy of matchday sponsor Delta - an exclusive mini replica of the 2019 MLS Cup Championship banner that is being unveiled in CenturyLink Field's rafters before kickoff. This exclusive giveaway is pictured left.
As seasoned fans know, there is no better way to ring in a Sounders matchday than joining the March to the Match, which departs Occidental Park at 11:00 a.m. PT on Sunday, making its way to CenturyLink Field. The Emerald City Supporters are leading the march, carrying the 2019 MLS Cup to the stadium.
In Soccer Celebration, fans can once again enjoy the Zulily Zone, with the chance to win prizes while jumping in Zulily's purple ball pit.
Additionally, RAVE is hosting a season-opening matchday auction in Soccer Celebration, featuring 2019 MLS Cup match-worn items and one-of-a-kind experiences. The auction benefit's RAVE's goal to invest seven mini soccer fields in underserved communities this season. Bidding is available online and via mobile phone, with the auction closing immediately following kickoff. Fans may access the auction at Sounders.Givesmart.org.
Those in attendance should plan to be in their seats early, as the club salutes its 2019 champions squad prior to kickoff with the unveiling of the 2019 MLS Cup Champions banner in the stadium rafters. Cheer along as the banner is unveiled and the 2019 MLS Cup is walked out onto the field at CenturyLink Field for the first time since it was presented to Seattle following the club's 3-1 victory over Toronto on November 10.
Following the match, on March 2, Coca-Cola is offering the release of commemorative cans in retail locations across the Seattle metro area to celebrate the 2019 MLS Cup championship and the start of the 2020 Sounders FC season. As the official beverage partner of Sounders FC, Coca-Cola will be releasing the 16-ounce cans to commemorate the team. The side panels of the Coca-Cola commemorative can feature the Sounders FC crest and a celebration theme. The cans are being produced in the Pacific Northwest at Swire Coca-Cola's production facility. This special collectible is available for a limited time only, while supplies last.
Fans are reminded that as announced earlier this month, CenturyLink Field, the CenturyLink Field Event Center and WAMU Theater are now only accepting credit, debit and prepaid cards, the latter available from cash-to-card kiosks now added in the venues. This new cashless model is now in effect for all events at these three venues - including Sounders FC matches - and includes payment for concessions, retail, parking and vendors.
Returning after a successful launch in 2019, those attending matches at CenturyLink Field can once again enjoy the Sounders FC Value Menu, which offers $2 popcorn, $3 hot dogs, $4 soda (12 ounce can) and $5 domestic beer (12 ounce can, Bud or Bud Light). Additionally, the menu offers the $12 Full 90 Combo, which includes two hot dogs, two waters and one popcorn; the $12 Grab 'n' Go Combo, which includes chips, water and an entrée of fan's choice; or the $12 Grilled Cheese and Soup Combo. New in 2020, the Value Menu also offers a 12-ounce can of Elysian craft beer for $7, a nine-ounce BABE wine for $7 and, coming in April, a 12-ounce can of cider for $7. All fans can take advantage of these new deals. For further details about value menu items and available stadium locations, visit SoundersFC.com/ValueMenu.
Fans at Sounders FC matches can take advantage of A-OK Sensory Room. The A-OK Sensory Room is available for every event hosted at CenturyLink Field and offers a safe and calming environment for those who need to escape the noise and excitement that comes with the gameday experience. A-OK Sensory Room is for fans with autism, sensory challenges or PTSD who may be feeling overwhelmed or overstimulated. Children who use the room must be accompanied by an adult. New this season, Sounders FC is partnering with A-OK to offer autism kits to those on the autism spectrum that include noise-cancelling headphones, ear plugs, sensory toys and an "I'm A-OK" identifier badge. MLS and Sounders FC are dedicated to supporting communities and providing an environment in which staff, players, partners and fan are treated with dignity and respect. "Soccer For All" signifies that everyone is welcome in MLS, regardless of race, color, religion, national origin, gender, gender identity, disability, sexual orientation or socioeconomic status, and emphasizes the league's commitment to drive positive social change and end discrimination. For more information about Sounders FC and our commitment to inclusion visit SoundersFC.com/Community-Outreach/Inclusion.
Sounders FC Season Memberships are still available, with full information available at SoundersFC.com or by calling 877-MLS-GOAL. For complete information, details and pricing on 2020 Sounders FC Season Memberships, fans should call 877-MLS-GOAL or email Sales@SoundersFC.com. Complete information on all Sounders FC ticket packages can be found at SoundersFC.com/Tickets. Single-match tickets are available exclusively online through SoundersFC.com or over the phone by calling 877-MLS-GOAL. Seating for all games is subject to availability at time of purchase and fans are encouraged to buy single-match tickets early, especially for the team's most anticipated matchups.
SOUNDERS FC ACTIVITIES - FEBRUARY 27 - MARCH 2
Feb. 27 7:00 p.m. PT Sounders FC vs. CD Olimpia at CenturyLink Field
Feb. 28 10:40 a.m. - 1:30 p.m. PT Sounders FC Media Day
*Media-Only Event, Must RSVP
Feb. 28 2:00 p.m. PT Sounders FC Media Match
*Media-Only Event, Must RSVP
Feb. 29 11:00 a.m. PT Media Preview of Champions Lounge, CenturyLink Field North Plaza
*Media-Only Event, Must RSVP
Feb. 29 After Dark CenturyLink Field, Columbia Center, Great Wheel light Rave Green
Mar. 1 10:00 a.m. PT North Plaza opens early for fans to experience Champions Lounge
Mar. 1 10:30 a.m. PT All gates open, first 10,000 fans to receive mini replica
Championship banner, courtesy Delta
Mar. 1 11:00 a.m. PT March to the Match, 2019 MLS Cup carried to stadium
Mar. 1 12:00 p.m. PT Kickoff, Sounders FC vs. Chicago Fire FC
Mar. 2 Coca-Cola commemorative cans released in Seattle metro area
Images from this story
• Discuss this story on the Major League Soccer message board...


Major League Soccer Stories from February 26, 2020
The opinions expressed in this release are those of the organization issuing it, and do not necessarily reflect the thoughts or opinions of OurSports Central or its staff.