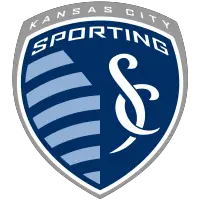 First-Place Sporting KC Hammers Minnesota
September 16, 2021 - Major League Soccer (MLS) - Sporting Kansas City News Release



Sporting Kansas City (13-5-7, 46 points) surged to first place in the Western Conference following a rampant 4-0 win over Minnesota United FC (8-8-7, 31 points) on Wednesday night at Children's Mercy Park.
Forwards Khiry Shelton, Daniel Salloi and Johnny Russell all found the back of the net before halftime and Cam Duke added a fourth goal early in the second half as Sporting sealed a comprehensive victory against their Midwestern rivals and displaced Seattle Sounders FC at the summit of the West. Outplayed over the course of 90 minutes, the visiting Loons failed to put a shot on target and suffered their sixth regular season loss at Children's Mercy Park in as many visits.
With consecutive shutout home wins under their belt, Sporting is off this weekend and will return to Children's Mercy Park on Sunday, Sept. 26, for a monumental showdown with second-place Seattle (13-4-6, 45 points) at 6 p.m. CT. Tickets for the marquee matchup are available at SeatGeek.com as a pair of MLS Cup contenders lock horns on FS1 and FOX Deportes.
Manager Peter Vermes -- who now accounts for over half of Sporting's all-time regular season wins as head coach -- made three changes to Sporting's lineup from a 2-0 home win over Chicago FC on Saturday, bringing Shelton, Duke and Roger Espinoza into the starting XI. Alan Pulido and Remi Walter were sidelined with minor knee injuries, while Gadi Kinda rested in observation of Yom Kippur.
Minnesota endured a miserable evening but could have landed the first punch after threatening twice within five minutes of kickoff. Ethan Finlay's sledgehammer from the top of the box caromed off the crossbar before Adrien Hunou's bouncing header off a Franco Fragapane delivery skipped narrowly wide.
Shelton and Sporting drew first blood in the 14th minute, commencing a period of extended dominance for the hosts. Left back Luis Martins sprung Salloi free down the left flank, and although the Hungarian's venomous blast was repelled by Minnesota goalkeeper Tyler Miller, Shelton was on hand to head home off the rebound for his second goal of the campaign and his first at Children's Mercy Park since Sept. 2, 2020. Sporting have now scored in a club-record 28 regular season home matches dating back to August 2019, the longest active streak in MLS.
Vermes' men had their tails up and asked further questions of the Loons defense near the half-hour mark. Russell emerged from a scrap on the right wing and forced Miller into a save at the near post before Shelton culminated a lightning-quick attack involving Espinoza and Duke by smashing a first-time shot off the right goal post from 15 yards. Not long later, Salloi misfired by the slimmest of margins after connecting with Duke's clever cross.
Salloi wouldn't be denied in the 36th minute, latching onto Russell's superb cutback pass and unleashing a turf-trimming rocket that screamed through traffic and past Miller. The MLS All-Star winger is third in MLS with 13 goals and his 19 combined goals and assists are tied for the league lead.
Sporting were far from finished and grabbed a third on the cusp of intermission. Shelton beat Miller to an Espinoza long ball over the top and was tripped by the Minnesota keeper inside the box. Referee Robert Sibiga did not initially award a foul, but VAR Sorin Stoica prompted a review of the play and Sibiga subsequently gave Sporting a penalty kick. Russell stepped to the spot and confidently slotted low into the right corner for his 31st regular season goal, tied for seventh most in club history. The Scottish winger is one of six MLS players with six goals and six assists this season and has scored in three consecutive appearances at Children's Mercy Park.
The second period unfolded with a slower tempo, but not before Duke rounded out the scoring after 52 minutes. Shelton fought off a pair of tacklers and fed Russell on the right edge of the box. Sporting's captain dinked the ball past his defender and uncorked a driven cross that Duke expertly steered into the net for his second goal of the year. With his second assist of the game, Russell became only the second MLS player since 2018 (Carlos Vela) to record 30 goals and 30 assists in regular season play.
Russell went agonizingly close to adding to his haul in the 73rd minute, heading goalward off a pinpoint Graham Zusi cross, but Miller produced an impressive reflex save to spare his team further blushes.
With the victory comfortably secure, Vermes brought three Sporting KC Academy products off the bench in the late stages. Winger Grayson Barber and striker Wilson Harris entered the fray prior to 19-year-old midfielder Jake Davis making his club debut as an 89th-minute substitute.
QUOTES
Sporting Kansas City Manager Peter Vermes
Thoughts on the match...
It's a great opponent. They're an excellent team. They have a great team. They have a great staff. I have nothing but the utmost respect for them. I really do. It's always, always a tough match whenever we play against each other. Both of us were struggling a little bit in regards to having injuries with players and everything, but all in all it was a good match by us. The guys did the business.
On the team's attack...
I thought Khiry (Shelton) was very good in the game in a lot of respects. He held the ball up really well today. He got the goal. I knew he was going to score. I told him he was going to score in front of the team. I just knew he was. Daniel (Salloi's) movement off the ball continues to be top class in the league. It's really, really good. I can't say enough about the team and their work ethic. It's just been tremendous.
On the play of Jose Mauri...
He definitely understands the position (with) his positioning and his movements in relation to us having the ball. He still has learn some certain nuances in what we want to do and what I want that person to do in that position when we play in our style. He's getting better and better every game. All of these things are learning moments for him as we continue to progress through the season. We've got nine games left in the regular season now. He's gotten a taste of some away games and some home games. That's helping. He's also facing very good opponents. He has good short and long-range passing. He's also a little bit of a gnat sometimes. He knows how to get in and steal a ball or nick a ball away from a guy. One of the big things over these next nine games is going to be continuing to build up his fitness because it's one thing to come in fit. It's another thing to get game fit in the style of play that we have. He's getting there. It's going to take a little time but we have nine games and I feel good that if he stays healthy from game to game, and we have a break right now for 10 days, it gives a good opportunity for him to get his feet under him and build from there.
On the play of Cam Duke...
I think his last couple of performances have been good. I think he was really good for about 65 minutes. The last 25 he started losing the ball too much and was kind of getting lost a little bit, dribbling too much. That comes with learning. It comes with progressing in the game. Tonight, it wasn't easy for him to step in because Remi (Walter) was going to play as of yesterday and he got a little nick in training. So I told Cam, 'You've got to think that you're starting. I'll tell you tomorrow.' He came with a good mentality and he played really well. (He had) good movement. He was elusive many times with his change of pace on the ball and when he turned. All those things are good. He continues to progress. It's a step. He's got many steps he has to make. He's getting there.
On the debut of Jake Davis...
Normally I don't do cameos at the end but I wanted to get Roger (Espinoza) off the field. I wanted to give him a break and Jake plays in that position a lot. He can play other places, as well. He's coming through the pro player pathway. He's slowly get some comfortability with the first team. He's in training. He's been back and forth. He's spent a lot of time with the second team. He's got to feel good that he got the cameo, but what I hope it does is I hope it ignites that he wants to play real, meaningful minutes and be a part of the team. That's what you hope happens with guys.
On the team's break before facing Seattle...
Them playing games and us not playing games could be a real detriment to us. You lose rhythm. We're going to have to be smart during this time. We're going to have to keep the guys in a good place and hopefully recover quite a few of the guys that weren't in today. That's going to be the key. It's really going to be about that and making sure that we stay in somewhat game form going into that game against Seattle.
On the halftime message today...
The message is, when you're going out at halftime, it's 0-0. We're starting over again. You can't rely on the 3-0. You have to know in this league there are teams that are good enough - and Minnesota is one of them - they're good enough to come back and score three goals. It happens all the time. You've got to stay on top of yourself. You have to continue to keep your guard up and don't let your guard down. That was part of my message. The other was we had a couple of things offensively and defensively that we needed to make some tweaks on. All in all, we were pretty decent with that -- especially the defensive stuff. We were pretty good. The other thing is you've got to constantly be good with the ball, especially if you want to try to keep it like we do. You've got to be good with it.
On the status of Remi Walter and Alan Pulido...
I think (Remi) will be back for the next game. I feel pretty good about (Alan) too. I feel pretty good that most of the guys will be there. At some point, I probably could have thrown (Nicolas Isimat-Mirin) in tonight, but I just felt that another 10 days of training will be really, really good for him.
Sporting Kansas City forward Khirty Shelton
On Peter predicting he would score tonight...
It gives me a lot of confidence. I have confidence in myself that I can score goals. It hasn't shown so far this season but I score goals in training. I'm happy and it's time to get the ball rolling.
On beating Minnesota by four goals...
It's amazing. The guys gave 110% tonight and it showed. We could have scored more goals. We're happy with four.
On drawing a penalty...
I don't go down often. I try to be 100% loyal to the game. This one, it was funny. The ref wasn't going to call it. I was like, 'He 100% touched me.' I'm glad he went and checked.
On not conceding first...
Our goal has been to not get scored on first. It's to get the first goal within the last couple weeks. We've come back from being down before but our goal now is to get the first goal and keep the pressure on them. I think we've done really well with that.
On starting versus being a substitute...
I try to keep myself in the game and know that I'm going to get an opportunity when I get in. It's to give my 100% and be ready to give my all.
Sporting Kansas City forward Daniel Salloi
On his goal and the team's win...
I think it's very important and it was nice to get the lead in the first half and kind of play in a different way. We did that Saturday. We did it now. It's much easier than when you have to run for the result. I'm proud of the team and for the way we played in the second half, too. Against Chicago, they could have come back. They had their chances. Today, we controlled it more. We scored another goal. Overall, I'm proud of the team. It's awesome. All of these points are very important.
On the Cauldron chanting M-V-P...
I actually heard that one. It's nice. I'm super thankful for it. I've played here for a long time now. Obviously, this club means a lot to me so (it's great) giving back to the fans and having a great season. It's important to me to be in the MVP conversation but I think it's exciting for the fans too. I think we are all in this together. I'm glad that they are happy for my success. I want to do it more and more to help the team and make the fans happy. Overall, I'm just very happy to hear that.
On facing Minnesota at home for the first time since last year's playoff encounter...
Obviously, I wish last year's playoff game would have gone this way too. But it didn't. You move on but you kind of remember those games. When you go into these games, you have that in the back of your head that last time they were here, they beat us. It's not nice. You want to give it back to them. These are very important games. You shouldn't drop points. I'm proud of the team that we controlled the game on Saturday and this one, too. We have a big one coming up next week. We need our break and we'll go again.
On the rematch with Minnesota after last month's meeting...
It was unlucky with us because we got a red card in the last game. It was more successful for us because we got a point away. If somebody has to remember that game, it's them, with a bitter feeling. For us, we're back home. We've just got to get the job done. Over there, I think it was a successful point for us on the road.
On tracking other players in the Golden Boot race...
It's September. It's the very end of the season and I'm still in the top three. Of course, at this point you focus on it. You realize that you have a chance to get there and you want to keep it as close as possible. When people score hat tricks, it's not easy to copy that. Chipping away goals every game can get me to the end. Helping the team and scoring that goal to get the 2-0 feeling, it's very important. It's nice to be on the scoresheet as much as possible.
On preparing for Seattle...
I think we needed this. We had a little bit of a down run of form. It happens. I feel like the MLS season is so long, everybody has a couple weeks when things just don't work out. We just had to get out of that. I feel like these two games were powerful wins in a way. You reset and go into one of the best teams in the league. It's going to be a tough one. We beat them away. They're going to come here and want to get the three points. We have to be prepared. I think these wins were very important. It's not just important for us. Other teams see it too. Seattle see it too. We needed this and I'm sure we'll be 100 percent ready for next weekend's game.
2021 MLS Regular Season | Match 25
Children's Mercy Park | Kansas City, Kansas
Attendance: 16,888
Weather: 76 degrees and clear
Score 1 2 F
Sporting Kansas City (13-5-7, 46 points) 3 1 4
Minnesota United FC (8-8-7, 31 points) 0 0 0
Sporting Kansas City: Tim Melia; Graham Zusi, Ilie Sanchez, Andreu Fontas, Luis Martins; Jose Mauri, Roger Espinoza (Jake Davis 89'), Cam Duke; Johnny Russell (C), Khiry Shelton (Wilson Harris 87'), Daniel Salloi (Grayson Barber 83')
Subs Not Used: John Pulskamp, Amadou Dia, Nicolas Isimat-Mirin, Roberto Puncec, Kaveh Rad
Minnesota United FC: Tyler Miller; Romain Metanire, Michael Boxall (C), Bakaye Dibassy, DJ Taylor (Jukka Raitala 58'); Jacori Hayes (Joseph Rosales 58'), Wil Trapp; Ethan Finlay, Adrien Hunou, Franco Fragapane (Brent Kallman 58'); Fanendo Adi (Robin Lod 67')
Subs Not Used: Dayne St. Clair, Adrian Zendejas
Scoring Summary:
SKC -- Khiry Shelton 2 (unassisted) 14'
SKC -- Daniel Salloi 13 (Johnny Russell 6, Roger Espinoza 1) 36'
SKC -- Johnny Russell 6 (penalty kick) 45'
SKC -- Cam Duke 2 (Johnny Russell 7, Khiry Shelton 6) 52'
Misconduct Summary:
MIN -- Franco Fragapane (yellow card; unsporting behavior) 50'
Stat SKC MIN
Shots 12 10
Shots on Goal 8 0
Saves 0 4
Fouls 10 9
Offsides 0 2
Corner Kicks 3 3
Referee: Robert Sibiga
Assistant Referee: Kyle Atkins
Assistant Referee: Logan Brown
Fourth Official: Elvis Osmanovic
VAR: Sorin Stoica
AVAR: Jozef Batko
• Discuss this story on the Major League Soccer message board...


Major League Soccer Stories from September 16, 2021
The opinions expressed in this release are those of the organization issuing it, and do not necessarily reflect the thoughts or opinions of OurSports Central or its staff.
Other Recent Sporting Kansas City Stories