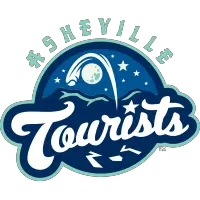 Tourists Ready For "Baseball and Beers" This Saturday
August 20, 2009 - South Atlantic League (SAL) - Asheville Tourists News Release



With the baseball campaign entering the stretch drive, the Asheville Tourists are ready to kick off the festival season with the inaugural "Baseball and Beers," which will be held this Saturday, August 22, from 4-8 p.m. at McCormick Field.
The event, sponsored by the Asheville Brews Cruise, Wild Wing Café and radio stations Star 104.3, 99.9 Kiss Country and Rock 104.9, will feature more than 30 hand-crafted beers from throughout the Southeast available for sampling, including products from nine local breweries. A list of all the participating breweries and their products are listed below.
Four local bands will take the stage, which will be near home plate on the baseball field, during the event. The Firecracker Jazz Band will begin the music at 4:15 p.m., followed by Kellin Watson at 5:05 p.m., Jar-E at 6:10 p.m. and Woody Wood and the Hollywood Red at 7:15 p.m.
Tickets for "Baseball and Beers" remain available at the McCormick Field box office and through Ticketmaster. Prices are $20 for a ticket and a commemorative beer mug, and $35 for a ticket, commemorative beer mug and t-shirt and a light meal consisting of a sandwich, chips and a non-alcoholic drink. Designated driver tickets, for those opting not to sample the beers, are $10 each. (All ticket packages include a general admission flex ticket good for any remaining Asheville Tourists game.) The VIP tickets, sold at $40 each, are sold out. Commemorative t-shirts will be on sale for $15 each. Those attending "Baseball and Beers" must be 21 years of age; a valid ID will be required to enter the gates.
"The response for our initial 'Baseball and Beers' has been exceptional, and we're looking forward to hosting a first-class event that we believe will become a staple on the Asheville festival calendar," said Mike Bauer, executive director of Palace Baseball. "Having had so much success with Thirsty Thursday over the past several seasons, we have used what we have learned from those experiences to make this one of the signature events in the city."
The gates at McCormick Field will open for "Baseball and Beers" at 3:30 p.m. on Saturday; the beer will begin to pour at 4 p.m. A variety of foods will be available for purchase at the event, and Checker Cab will be on hand for those in need of post-festival transportation. After the taps stop at 8 p.m. at McCormick Field, Wild Wing Café will host the official post-festival party, beginning at 8:30 p.m. and featuring the band Flipside Runner.
For additional information, contact the Tourists front office at (828) 258-0428.
Participating Breweries
Highland
Pisgah
French Broad
OysterHouse
Appalachian Craft Green Man
RJ Rockers
Thomas Creek
Foothills
New Belgium Brewery - 1554, Mothership Wit and Fat Tire
Oskar Blues - Gordons, Dales Pale and Mama's Little Yella Pilsner
Terrapin - Rye Pale Ale, India Style Brown Ale and Sunray Wheat
Yuengling
Miller Coors - Leinenkugels Amber, Sunset Wheat, Blue Moon
Kona Brewery---Fire Rock Pale Ale and Longboard Lager
Widmer Brewery----Drifter Pale Ale
Starr Hill Brewery----Northern Lights IPA, Dark Starr Stout, and The Love
Redhook Brewery----Longhammer IPA
Michelob--- Shock Top Belgian Wheat
Magic Hat
Sierra Nevada
Sweet Water
Pyramid
Sam Adam's
Harpoon
UFO
Leviathan
Allagash White
Heavy Seas Loose Canon triple hopped IPA
Ska True Blonde
Coney Island "Sword Swallower" Steele Hop Lager
• Discuss this story on the South Atlantic League message board...


South Atlantic League Stories from August 20, 2009
The opinions expressed in this release are those of the organization issuing it, and do not necessarily reflect the thoughts or opinions of OurSports Central or its staff.