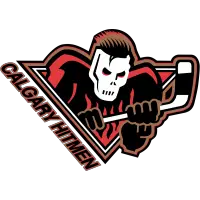 Calgary Hitmen Game Preview - Saturday, March 17 at Edmonton
March 17, 2018 - Western Hockey League (WHL) - Calgary Hitmen News Release



CALGARY HITMEN (23-36-9-2, 57 pts.) at EDMONTON OIL KINGS (21-41-6-2, 50 pts.)
Saturday - 7:00 p.m. MT - Rogers Place
TODAY'S GAME
The Calgary Hitmen winners of two in a row, open a regular season ending home-and-home set with the Oil Kings tonight in Edmonton. Calgary is coming off Wednesday's 3-2 shootout win over Kootenay at the Scotiabank Saddledome. Mark Kastelic and Riley Stotts scored in regulation for the Hitmen before Jakob Stukel notched the shootout winner. The Hitmen outshot the ICE 32-27 with goaltender Matthew Armitage making 25 saves to pick up the win. Calgary, at 57 points, is fifth in the Central Division and will miss the post-season for the first time in seven seasons. The Oil Kings, with 50 points, are sixth in the division and last played on Tuesday, beating the visiting Lethbridge Hurricanes 5-1. Trey Fix-Wolansky led the way with a goal and three assists.
HITMEN BROADCAST INFORMATION
Radio: Sportsnet.ca/960 (Alt Stream)
Webcast: WHL Live at whl.neulion.com
________________________________
STREAKS
- Riley Stotts (2g) has scored in back-to-back games and is riding a four-game (2g, 2a) point streak.
- Mark Kastelic (4g) has scored in three of his last four games.
- Goaltender Matthew Armitage is 2-0-1-0 in his last three starts while Nick Schneider has won back-to-back games.
- Jakob Stukel (9g, 11a) has points in 12 of his last 14 games.
- Tristen Nielsen (6g, 5a) saw his career high seven-game point streak snapped Wednesday against the ICE while three-game point streaks for Carson Focht (2g, 4a) and Conner Chaulk ended the same night.
NOTEWORTHY
VS. EDMONTON: Tonight is the fifth of six meetings between the two Alberta rivals with the home team 4-0. Calgary has outscored Edmonton by a combined 17-11. Jakob Stukel (4g, 4a) leads the Hitmen with eight points against the Oil Kings this season while Jake Kryski (3g, 4a) is next with seven. Trey Fix-Wolansky (3g, 6a) is the top-performing Oil King with nine points. Tomas Soustal (2g, 3a) and the departed Davis Koch (2g, 3a) both have five points. Calgary is 5-3-3-0 in their last 11 visits to Edmonton.
2017-18 REGULAR SEASON SERIES RECAP
Dec. 13/17 at CGY: CGY 6 EDM 1...Riley Stotts led the Hitmen with a pair of goals.
Jan. 1/18 at EDM: EDM 5 CGY 4... Davis Koch scored the game winner with 3:34 remaining.
Feb. 23/18 at CGY: CGY 4 EDM 1...Jake Kryski, Jakob Stukel & Riley Stotts combined for eight points
Mar. 2/18 at EDM: EDM 4 CGY 3 OT...Colton Kehler scored 18 seconds into the extra session.
INSIDE THE SERIES
Shots on Goal: CGY 98 EDM 115 Power Plays: CGY 3-14 (21.4%) EDM 4-23 (17.4%)
ROLLING: The Hitmen have just one regulation loss in their last nine games posting a record of 4-1-4. Calgary has also picked up at least a point in 10 of the last 13 games going 6-3-4-0.
HITMEN RECORD BOOKS: Nick Schneider needs one more appearance to break the franchise record for most games played in a single season by a goalie. He currently shares the record with Alexander Fomitchev at 60 games. On Wednesday in Medicine Hat, Schneider set a new franchise record for minutes played in a single season eclipsing Fomitchev's previous mark of 3,371. On Feb. 28 in Red Deer, Schneider also broke the franchise record for saves in a season.
DID YOU KNOW?: Calgary has been to overtime a franchise record-tying 20 times this season. That equals the mark previously established during the 2004-05 season...A total of 36 players have appeared in at least one game for Calgary this season with Luke Coleman the only Hitmen skater to play in all 70 games...Jakob Stukel has reached the 30 goal mark for the second time in his career. With 35 goals, he is one shy of his career best 36 scored during the 2015-16 season...Starting in 2018-19, each WHL team will play a 68 game schedule, down from the current 72
DOWN TO THE WIRE: Calgary has suffered 22 losses by a single goal this season. Eleven have been in regulation, nine in overtime and two in the shootout. Overall the Hitmen have played in 34 games decided by a single goal sporting a combined record of 12-11-9-2.
CAREER YEAR: 12 Hitmen are having their best offensive season in the Western Hockey League.
Jakob Stukel 61pts Previous High 60 points in 2015-16
Jake Kryski 52 points Previous high 46 points in 2016-17
Mark Kastelic 42 points Previous high 35 points in 2016-17
Riley Stotts 40 points Previous high 15 points in 2016-17
Vladislav Yeryomenko 40 points Previous high 25 points in 2016-17
Luke Coleman 37 points Previous high 29 points in 2015-16
Tristen Nielsen 35 points Previous high 7 points in 2016-17
Carson Focht 32 points Previous high 8 points in 2016-17
Conner Chaulk 31 points Previous high 23 points in 2016-17
Dakota Krebs 15 points Previous high 4 points in 2016-17
Dom Schmiemann 13 points Previous high 7 points in 2016-17
Drea Esposito 7 points Previous high 2 points in 2016-17
PLAYER SPOTLIGHT: Vladislav Yeryomenko is in his second season in the Western Hockey League. The 18-year-old product of Minsk, Belarus, was Calgary's first round pick, 46th overall, in the 2016 CHL Import Draft. The defenceman enters today having tallied 65 points in 123 career games.
SPECIAL TEAMS: The Hitmen power play is 21st in the WHL at 17.9%. The penalty kill is 12th at 77.9%.
NHL WATCH: NHL Central Scouting has named four Hitmen among the top players available for the 2018 NHL Draft. Vladislav Yeryomenko, Riley Stotts, Egor Zamula and Carson Focht are all on the midterm rankings among North American skaters. Yeryomenko is number 79, Stotts 88, Zamula 100 and Focht 200. The 2018 NHL Draft is June 22-23 in Dallas.
INJURY REPORT: Heading into tonight, the Hitmen have lost a combined 182 man games to injury this season.
HITMEN MONTH-BY-MONTH: September (1-2-1-0), October (3-8), November (3-4-2-1), December (4-5-2-0), January (4-10), February (4-6-1-1), March (4-1-3-0).
HITMEN VS: East Division (4-15-4-1), Central Division (15-9-5-1), B.C. Division (4-7-0-0), U.S. Division (0-5-0-0).
PROMO CALENDAR
Hitmen single game tickets are available at Ticketmaster and the 'Dome box office. Upcoming home game highlights include:
- Fan Appreciation Day presented by Vision Travel on Mar. 18 vs. EDM. There will be over 100 giveaways with the grand prize of a "Seven-night all-inclusive trip for two to the BlueBay Grand Esmeralda in Cancun, Mexico'.
CAREER MILESTONES
- Mark Kastelic is two assists shy of 50.
- Luke Coleman needs five points for 100.
- Tristen Nielsen played career game 100 Tuesday in Medicine Hat.
- Nick Schneider played career game 200 Mar. 7 in Swift Current after surpassing 5,000 saves Feb. 28 in Red Deer.
- Jakob Stukel reached 100 career goals Mar. 4 against Red Deer.
- Zach Huber scored his first career WHL goal on Mar. 2 in Edmonton.
• Discuss this story on the Western Hockey League message board...


Western Hockey League Stories from March 17, 2018
The opinions expressed in this release are those of the organization issuing it, and do not necessarily reflect the thoughts or opinions of OurSports Central or its staff.