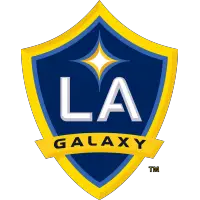 LA Galaxy Postgame Notes and Quotes: LA Galaxy 1, Vancouver Whitecaps FC 0 - Sunday, October 18, 2020
October 19, 2020 - Major League Soccer (MLS) - LA Galaxy News Release



NOTES:
- The LA Galaxy earned a 1-0 win over the Vancouver Whitecaps Sunday evening at Dignity Health Sports Park.
- With the result, the Galaxy are now 5-9-3 on the season with 18 points.
- LA are now 12-7-5 all-time against the Vancouver Whitecaps.
- LA Galaxy midfielder Kai Koreniuk scored his first goal for the LA Galaxy.
- Koreniuk, who signed with the club from LA Galaxy II earlier this year, made his second MLS appearance for LA.
- Cristian Pavon tallied his seventh assist of the season.
- On the year, Pavon now has seven goals and seven assists in 17 starts.
- LA Galaxy goalkeeper Jonathan Klinsmann made his second start for the LA Galaxy on Sunday, recording his first shutout while notching four saves.
- In their next match, the LA Galaxy will play against Los Angeles FC on Sunday Oct. 25 at 12:30 p.m. PT live on ABC.
Postgame Quotes
LA GALAXY HEAD COACH GUILLERMO BARROS SHELOTTO
On what this win means for the LA Galaxy and what he saw from the team tonight:
"I think today we were very organized. We ran, we had a lot of attitude all game. We didn't change ever, you know sometimes when the team needs to win sometimes change gets you nervous, trying to look for something you can get disorganized, but the team today played well. We always managed the ball, we managed the game and they almost didn't have options to score. We hit a shot on the post, we had a lot of shots very close. A lot of service where we make something different, but we couldn't get a goal. But the goal appeared in the last minute and I think we deserved to win today, and it gives us some confidence for the next game. We lost six in a row, we won four in a row so now we need to win some games in a row and see about if it's possible or not to make the Playoffs."
On the result tonight and how much pressure he has felt:
"I think today was a very important win. It was a very important reaction we had as a team and I think today, we always had a really good shape. We defended very well, we didn't give the other team any option to score and even when we attacked, maybe we weren't wonderful, but we had options to score, so I think we played well. I think you always want to win; you are always ready to win. You prepare everything during the week to win. If you have three days or four days to prepare, you try. But you know how this year [has gone]. We need to fight. We need to try every game, but we know what we are doing, how in the future anything can happen with the team and we are trying to [do our] the best. We are working. This year was very difficult because of a lot of things. I can explain and I can look for excuses, but this is the reality and we need to fight. I think we are going to be a good team. We have a lot of young players on the roster and they are learning, they are getting experience and it's players that can impact the future: [Julian] Araujo, Efrain [Alvarez], Kai [Koreniuk] who scored a goal which I think it's wonderful for him, it's his second game in MLS, he played last year when he scored as well against Cruz Azul in another tournament; Carlos [Harvey] in the middle, a lot of players from the Academy, from LA Galaxy II are playing. Obviously, it's not very consistent when you play with young players, but we know what we are doing."
On Kai Koreniuk:
"He has very good technique, a lot of power, he's fast. If you remember the game, he came on the second half against LAFC when we beat them here 3-0 and he had an opportunity because he's so fast. And he has to learn, because he's young, he was playing for Galaxy II and the step from Galaxy II to the first team is a big step. They need time, they need play, they need to win, they need to lose. Everything that can happen for them to become professionals and he's in this moment. But I'm very happy for him because I've been talking with him one week ago, when he wasn't even on the bench and I said to him, 'you have to work', and he said to me, 'don't worry I will work I will wait and I will try to get my opportunity', and today was when it happened."
On Chicharito and evaluating his performance:
"It's too soon to check individual performances. I can't answer a lot of that, we check tomorrow morning when we come here, and we make a study about the game. It was important for the team to win, and maybe he will feel a little less pressure because everyone was talking about him and I think this will be very good for him to get confidence and to be calm."
LA GALAXY MIDFIELDER KAI KORENIUK
On goal and ending 6 game losing streak:
"I was very excited to come on and I wanted to bring a lot of energy to the team and the game. I saw the ball go out wide and I was like 'I'm just going to get in the box and get my foot on it' and that's what I did. It was awesome that I got to take advantage of those 4 minutes."
On Guillermo's words before going in:
"Yeah, he just told me don't be nervous, do your thing, what you've been doing and just go out there and do it."
On the feeling scoring the goal and conversation with Guillermo last week:
"First of all, the goal was just awesome, it was really cool. Really awesome to score, just absolute adrenaline rush to get that opportunity to get that goal. I did speak with Guillermo about a like a week ago. I hadn't been on the line up so I just wanted to ask him is there anything I can do or what can I do and he just said 'just be patient, keep working hard and your chance will come.' And here I am."
On coming in as a sub and not being on the usual line up:
"I'm just trying to be patient, just waiting for my chance. Working hard in training and then whenever I do get an opportunity like this, try to pounce on it and there's not really much I can do just be patient and try to be a like a spark plug for the team when I come on."
On being patient for opportunity:
"Yeah, it's pretty difficult because you're just waiting there and you don't know when it's going to happen. It could have been next season, it could have been 3 weeks ago. You're just sitting there and you don't know. But I feel like you just have to be kind of mentally strong and just keep being patient and keep working hard."
On if he is a patient person:
"I think so."
LA GALAXY GOALKEEPER JONATHAN KLINSMANN
On the head coach selecting him as starter:
"I came because I was told I would have an opportunity to fight for a spot. They told me when I was coming: 'We want you.' And when you're wanted, and you know already that they know how you play and they're confident in you, to even be given that, I came into my first training and said, 'All right, let's go.' Last week, [Guillero] came up to me last week and asked if I was ready and I said of course. That was pretty much the extent of the conversation. And the next day, we trained with the guys that were going to play and the next day, we played the game, and that was that. It was good. It gives you a lot of confidence when a coach comes up to you and says, 'We have a lot of confidence in you. Are you ready?'"
On how comfortable he is with the defense:
"Totally comfortable. We train every day and obviously today you saw what we can do. I was very confident in this defense already - you see them in training - and unfortunately it just didn't translate onto the field until today. Today we really hit it off, we were fighting for every ball. And I think the guys realized, we had a losing streak, but before that, we had a winning streak. We're a damn good team. We can do this."
On his first start earlier this week:
"Definitely some nerves, for sure. Definitely the first 45 minutes were a little bit hazy in my memory. But getting to halftime, you realize that you're here for a reason and you calm yourself down a little bit, and the second half my nerves were fine. Obviously now the second game, you feel so much more confident and you feel so much more at home. Obviously, I came here [as a kid] almost weekly and watched a bunch of games throughout 18 or 19 years here and the amount of players I've seen wear the [Galaxy] jersey, it's just an honor to be able to wear it myself. It's pretty surreal and to be able to start and now get my first win, and a shutout, it's a pretty amazing feeling."
On stepping up and getting the win:
"We just had to fight. When you're in a losing streak, your confidence is obviously a little down. Maybe your passes don't connect. At that point, you just have to fight. And Kai has been working really hard in training and you can see that. You can see the coaches were confident putting him in and he paid them back. Amazing goal, right place at the right time. Incredibly happy for him, he's been working so hard, so it's really nice to see."
LA GALAXY MIDFIELDER SACHA KLJESTAN
On result being more important than performance and player meetings to talk things through:
"First, yes the result was more important than the performance. I think it was important to show our fans a better performance in regards to attitude and mentality and playing for each other and giving a little bit more than perhaps we have. So in that aspect I would say it was positive. Obviously we needed 3 points desperately to clean up this slide that we have been on and now to get back on the win column and hopefully get us on a roll now, so we know that the next game becomes even more important to push ourselves towards the playoffs. And yes, players spoke, especially tonight, at different parts. During the warm ups, before the game, when we are in the huddle in the locker room when we are all talking. It's been very positive, guys have been supporting each other, we've been urging each other to give a little bit more and do anything we can to get 3 points and I'm happy we got them tonight."
On whether this win gives relief or more determination:
"Yeah, I think a little bit of both. I think if you see the game tonight you can see that the pressure starts to wear on us as the game goes on and we haven't scored a goal. You know, if Pavon had buried the early one, I think in the 5th minute or so, the game probably becomes a lot easier for us. But you know the stress starts to wear on you and you can see how much this means to guys. We need to get back on the win column, so the pressure starts to mount and guys start to try to make big plays every time they get on the ball. So we need guys to stay calm, to keep the ball moving and fortunately for us Kai came off the bench and got us that goal tonight. So yeah, a bit of relief to get that win but also a bit of guys are going to be determined now. Like I said last week after the loss, in MLS anything is possible. You win 3 games in a row and you're back in the playoff picture. So one game at a time, but good step in the right direction tonight."
On having extra energy from guys around him:
"Well, I think tactically tonight, paying in a 4-3-3 having Perry and Sebastian in there for the most part was good because it gave us a little bit more balance in the team and balance in the midfield and little more organization against the ball. But I felt good, it was nice to start to feel fresh again and to get rhythm of playing, I hadn't played in I don't know, I hadn't started a game really I think since Orlando, so to play 3 games now, I'm starting to get my legs underneath me again. I'm really tired I think I covered a lot of ground tonight, but I gave all that I could. I'm going to sleep well tonight, that's for sure."
LA Galaxy 1, Vancouver Whitecaps FC 0
Sunday, October 18, 2020 - 7:30 p.m. PT
MLS Regular Season
Dignity Health Sports Park - Los Angeles
Postgame Notes
Scoring Summary:
LA - Kai Koreniuk (assisted by Cristian Pavon and Julian Araujo) 90'
Misconduct Summary:
LA - Perry Kitchen (caution) 45'+1'
VAN - Russell Teibert (caution) 89'
LA - Carlos Harvey (caution) 90'+ 2'
Lineups:
LA Galaxy: Jonathan Klinsmann, Emiliano Insua, Daniel Steres ©, Giancarlo Gonzalez, Julian Araujo, Perry Kitchen, Sacha Kljestan, Sebastian Lleget (Kai Koreniuk 87'), Cristian Pavón, Efrain Álvarez (Carlos Harvey 77'), Yony Gonzalez (Javier Hernandez 50').
Substitutions: David Bingham, Diedie Traore, Nick DePuy, Emil Cuello, Ethan Zubak, Gordon Wild.
TOTAL SHOTS: 18; SHOTS ON GOAL: 5; FOULS: 10; OFFSIDE: 1; CORNER KICKS: 8; SAVES: 4.
Head Coach: Guillermo Barros Schelotto
Vancouver Whitecaps FC: Evan Bush, Ali Adnan (Cristián Gutiérrez 80'), Jake Nerwinski (Theo Bair 90'+2'), Ranko Veselinovic, Érik Godoy, Cristian Dájome, Leonard Owusu, Michael Baldisimo (Ryan Raposo 71'), Russell Teibert, Fredy Montero, Lucas Cavallini.
Substitutions not used: Derek Cornelius, Andy Rose, Damiano Pecile, Patrick Metcalfe, Tosaint Ricketts.
TOTAL SHOTS: 7; SHOTS ON GOAL: 5; FOULS: 10; OFFSIDE: 2; CORNER KICKS: 3; SAVES: 4.
Head Coach: Marc Dos Santos
Referee: Victor Rivas
AR1 (bench): Frank Anderson
AR2 (opposite): Diego Blas
4th: Joseph Dickerson
VAR: Alejandro Mariscal
• Discuss this story on the Major League Soccer message board...


Major League Soccer Stories from October 19, 2020
The opinions expressed in this release are those of the organization issuing it, and do not necessarily reflect the thoughts or opinions of OurSports Central or its staff.