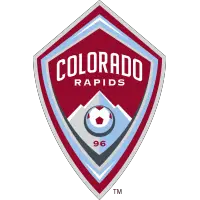 Colorado Rapids, CRYSC Announce 2020 Recipients of the Dr. Bob Contiguglia Annual Scholarship
October 19, 2020 - Major League Soccer (MLS) - Colorado Rapids News Release



On Monday, the Rapids announced the 2020 recipients of the Dr. Bob Contiguglia Annual Scholarship.
This scholarship, created in 2018 in conjunction with Colorado Rapids Youth Soccer, covers 95% of total registration fees, uniforms, travel and more for four young, elite soccer players.
This financial aid award is named after Dr. Bob Contiguglia, who served as the president of US Soccer from 1998-2006 and is a member of the US Soccer Hall of Fame. The award is comprised of matching donations by the Rapids and CRYSC.
"We need to provide an environment for children to play sports to live a healthy life," Dr. Contiguglia said. "This scholarship provides the resources for more kids to play the great game."
We're happy to announce this year's recipients: Ezekiel Lubin, Makyla McGaughy, Liat Mercado and Ulises Rivera.
Name: Ezekiel "Zeke" Lubin
Team: 04B Elite (ECNL)
Coach's quote: "Zeke embodies what it means to be a Rapids player. Not only is he an outstanding player, a team captain, he is a great leader and has the personality and character to play the game at the next level. Zeke has shown bravery and courage in the face of some personal tragedy and has been an absolute pleasure to coach over the least 18 months." - Tom Poole
Name: Makyla McGaughy
Team: 06G Select
Coach's quote: "Makyla is a very humble young lady who is beloved by her teammates for her work rate, pace and skills on the field and her fun-loving personality off the field. I love coaching players like Makyla and watching her grow as a leader for her team" - Ria Denny
Name: Liat Mercado
Team: 09G Select
Coach's quote: "Liat is one of the biggest personalities that I have had the pleasure of coaching over the past 20 years. Liat brings energy and passion to every soccer environment that I have seen her in, and her love for the game is there for everyone to see. I look forward to coaching her every week." - Ash Hopkins
Name: Ulises Rivera
Team: 04B Elite (ECNL)
Coach's quote: "Uli is a long-term Rapids player and has served the club extremely well. Uli is quietly confident, hardworking, tenacious player, and has shown consistently his level of play and leadership is of an elite level. He is highly respected and is an integral part of the elite program. He has been a pleasure to coach over the past year or so." - Tom Poole
• Discuss this story on the Major League Soccer message board...


Major League Soccer Stories from October 19, 2020
The opinions expressed in this release are those of the organization issuing it, and do not necessarily reflect the thoughts or opinions of OurSports Central or its staff.