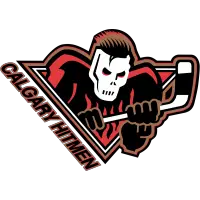 Calgary Hitmen Game Preview - Saturday, February 22 at Kamloops
February 22, 2020 - Western Hockey League (WHL) - Calgary Hitmen News Release



CALGARY HITMEN (32-19-4-1, 69 pts.) at KAMLOOPS BLAZERS (35-16-3-1, 74 pts.)
Saturday, February 22, 2020 - 8:00 p.m. MT - Sandman Centre
TODAY'S GAME
The Calgary Hitmen conclude a five-game B.C. Division road trip tonight in Kamloops against the Blazers. The Hitmen had their four-game winning streak snapped last night in Langley with a 6-5 loss to the Giants. Trailing 5-2 heading to the final frame, Vancouver rattled off four unanswered goals including the game winner from Justin Sourdif with 4:07 remaining. Eric Florchuk, Bowen Byram and Tyler Preziuso also found the back of the net for the Giants. Luke Prokop led the Hitmen with his first ever two-goal game while Kyle Olson, Mark Kastelic, and Orca Wiesblatt added singles on a night where the Hitmen outshot Vancouver 36-32. Calgary, at 69 points, holds the first Wild Card spot in the Eastern Conference sitting six points up on Saskatoon. Calgary also trails Medicine Hat by four points for third place in the Central Division. The Blades host Swift Current tonight while the Tigers are home to Spokane. Kamloops, at 74 points, leads the B.C. Division by nine points over both Vancouver and Victoria.
BROADCAST INFORMATION
Radio: Sportsnet 960-The Fan
Webcast: WHL Live at whllive.com
STREAKS
- Three Hitmen take six-game point streaks into tonight's game in Mark Kastelic (9g, 4a), Carson Focht (6g, 4a) and Jett Woo (1g, 7a).
- Riley Stotts (3a) has points in three consecutive games.
NOTEWORTHY
VS. KAMLOOPS: Tonight is the first and only regular season game of 2019-20 between the Hitmen and Blazers. Calgary took their lone meeting last season by a score of 6-3 in the ENMAX Teddy Bear Toss at Scotiabank Saddledome. Kaden Elder triggered a franchise record avalanche of 29,635 stuffed toys when he scored 4:18 into the opening period. Tonight marks the first visit to Kamloops for the Hitmen since Feb. 3, 2018 when Calgary posted a 6-5 shootout victory. The Hitmen erased a 5-2 third period deficit with less than five minutes remaining. Tristen Nielsen recorded three assists while Matthew Armitage made 36 saves for his first career WHL win.
LAST SEASON RECAP
Dec. 9/18 at CGY: CGY 6 KAM 3...Egor Zamula (2g, 1a) and Riley Stotts (3a) notched three points each.
INSIDE THE GAME
Shots on Goal: CGY 36 KAM 26 Power Plays: CGY 1-4 (25%) KAM 1-4 (25%)
ROAD TRIP REWIND: Calgary is 3-1 on their current BC road trip, having outscored the opposition by a combined 18-15. Mark Kastelic (3g, 3a), Carson Focht (3g, 3a) and Jett Woo (6a) lead the way with six points each while Kyle Olson (3g, 2a) and Orca Wiesblatt (1g, 4a) both have five. On the plus/minus front, Wiesblatt leads the team at +4.
INSIDE THE ROAD TRIP
Shots on Goal: CGY 145 OPPONENTS 113 Power Plays: CGY 3-10 (30%) OPPONENTS 4-16 (25%)
FAST FACTS: Calgary can clinch a playoff spot tonight with a single point or a Regina loss of any kind at home to Edmonton...The Hitmen are 10-4 in their last 14 games...So far on this BC road trip Calgary has traveled 2,381 kilometres...Tonight is the fifth game in eight days for the Hitmen...Of the 42 penalty shots awarded in the WHL this season, Calgary has been involved in seven. They are 0-3 on attempts while opponents are a combined 2-4...Calgary's last three games have all been decided by a single goal ...Calgary has outshot their opponents 41 times this season, which equates to 73.2 percent through 56 games... Jett Woo (4g, 18a) leads the Hitmen in power play points with 22. Mark Kastelic is second in the WHL in face-off wins with 731 and is tied for fifth in goals with 33.
DRAFT WATCH: NHL Central Scouting named two Hitmen players to its midterm rankings list ahead of the 2020 NHL Draft. Defenceman Luke Prokop makes the list at number 86 among North American skaters while goaltender Jack McNaughton is ranked 14th among North American goalies.
HOME AND AWAY COMPARISON: Calgary is 15-10-3-0 on the road, posting a 5-2 record in their last seven games away from the 'Dome. Kamloops is 21-5-0-1 at home having won three straight at Sandman Centre.
MAYFAIR DIAGNOSTICS INJURY REPORT: Andrew Viggars (upper body, indefinite), Egor Zamula (upper body, 3-to-4 months). Total man-games lost: 138.
TOP PROSPECTS RECAP: Defenceman Luke Prokop played in the 2020 Kubota CHL/NHL Top Prospects Game on Jan. 16 in Hamilton, becoming the 27th Hitmen player to compete in the event. Jake Bean was the last to appear, suiting up in 2016.
HITMEN MONTH-BY-MONTH: September (3-0-1-0), October (5-3-0-0), November (6-4-1-1), December (3-4-2-0), January (9-5-0-0), February (6-3-0-0).
THE POWER OF THREE: The Hitmen are 30-7-2-0 when holding the opposition to three goals or less. Conversely, Calgary is 2-12-2-1 when giving up four or more goals.
ONE YEAR AGO: Calgary is four points ahead of their start through 56 games last season when they owned a record of 30-21-4-1.
HITMEN PLEDGE: The countdown is on to the end of 'The Hitmen Pledge powered by ENMAX' where one lucky participant will win $25,000 for a charity of their choice. This community initiative, happening during the 25th anniversary season of Hitmen hockey, aims to raise 25,000 hours of service for Calgary and surrounding area with over 11,000 volunteer hours recorded thus far. For every 25 hours donated, volunteers receive one entry to the March 22nd $25,000 draw to then gift to a registered Southern Alberta charity. All volunteer hours donated between the September 27, 2019 launch and pledge submission deadline of March 15, 2020 are eligible to be entered. Full details can be found at https://hitmenhockey.com/pledge.
WHAT'S LEFT: Counting tonight, of Calgary's 12 remaining regular season games, six are at home and six on the road.
FOREVER A HITMEN: The Hitmen will honour Kelly Kisio for the outstanding contributions he has made to the organization as an executive and coach on Sunday, March 1, when a 'Forever A Hitmen' banner for Kisio will be raised and remain on permanent display at Scotiabank Saddledome. The pre-game ceremony ahead of the Hitmen and Hurricanes game at 4:00 p.m. will enshrine Kisio as the third inductee in the 'Forever A Hitmen' program. He'll join Ryan Getzlaf who was recognized on January 18, 2015 and Andrew Ladd who was honoured on March 8, 2017.
AUCTION ALERT: In their 25th season in the WHL, the Calgary Hitmen are excited to offer fans an opportunity to own a piece of franchise history. Authentic game-worn and game-issued 25th anniversary jerseys are now available for bid at elevateauctions.com/25thAnniversary. This set of jerseys, worn in 11 games from September 27, 2019 to January 12, 2020, will be the only anniversary set auctioned as the current roster players will receive their own jersey worn in games from January 25, 2020 to March 22, 2020. Bidding closes on Monday, March 2 at 8:00 p.m. MT.
ALUMNUS REPORT: Kaden Elder, who played one season with the Hitmen in 2018-19, has been named to the U SPORTS Canada West All Rookie Team in Men's Hockey. The 21-year-old has 21 points (8g, 21a) in 25 games with the University of Calgary Dinos this season. In 67 games with the Hitmen, Elder tallied 59 points (26g, 33a) before adding another five (2g, 3a) in 11 playoff games.
UPCOMING GAMES
All times MT. Schedule subject to change.
Date Opponent Time Broadcast
Thurs., Feb. 27 vs. WPG 11:00 AM Sportsnet 960-The Fan
Fri., Feb. 28 vs. BDN 7:00 PM Sportsnet 960-The Fan
Sun., Mar. 1 vs. LET 4:00 PM Sportsnet 960-The Fan
Tues., Mar. 3 at. PA 6:00 PM Sportsnet 960-The Fan
Wed., Mar. 4 at. SAS 6:00 PM Sportsnet.ca/960 (Alt Stream)
PROMO CALENDAR
Hitmen single game tickets are on sale at all Ticketmaster locations. Upcoming home game highlights include:
- TELUS BE BRAVE #EndBullying Game on Feb. 27 vs. WPG.
- One Ticket, One Tree on Feb. 28 vs. BDN.
- 'Forever A Hitmen' induction of Kelly Kisio on Mar. 1 vs. LET.
- Multicultural Night on Mar. 7 vs. SPO
- WHL Suits Up to Promote Organ Donation presented by RE/MAX on Mar. 15 vs. RD.
- Fan Appreciation presented by Vision Travel on Mar. 22 vs. SC.
CAREER MILESTONE WATCH
- Mark Kastelic needs one goal to move past Borys Protsenko and into sole possession of third place on the clubs all-time goal scoring list. Both players have 121. Kastelic's 227 points sit two behind Protsenko and Cody Sylvester who share seventh place on the clubs all-time points list.
- Dakota Krebs played career game 300 last night against the Giants.
- Wednesday in Victoria, Jack McNaughton moved past Cody Porter and into ninth place on the clubs all-time saves list. He now has 1,764 to sit 44 saves behind Mike Snider for eighth spot.
- Jett Woo and Carson Focht both reached 150 career points last Saturday in Prince George while Focht played career game 250 on Feb. 12 against Regina.
- Jackson van de Leest and Cael Zimmerman both recorded their 50th career point last night against Vancouver.
- Connor Gabruch skated in career game 100 on Wednesday in Victoria.
• Discuss this story on the Western Hockey League message board...


Western Hockey League Stories from February 22, 2020
The opinions expressed in this release are those of the organization issuing it, and do not necessarily reflect the thoughts or opinions of OurSports Central or its staff.