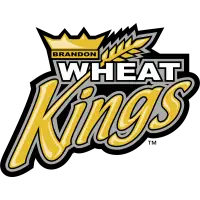 Wheat Kings Unveil 2019-2020 WHL Schedule
June 26, 2019 - Western Hockey League (WHL) - Brandon Wheat Kings News Release



Brandon, Manitoba - The Brandon Wheat Kings, in association with the Western Hockey League have unveiled their 2019-20 regular season schedule and for the first time in over thirty years they will open up with a home and home series with a provincial rival.
The schedule will begin with a home and home series with the league's newest entry, the Winnipeg ICE, beginning with the hockey club's Home Opener on Friday, September 20th. The two teams will then face off the following night in Winnipeg.
The last time Brandon faced off against a Winnipeg club to bring the curtain up on the regular season was the fall of 1984 when the Wheat Kings travelled to Winnipeg to meet the Warriors on September 30th, before hosting the back half of the home and home weekend series on Sunday, October 2nd.
Of Brandon's thirty-four (34) regular season home games, twenty-eight (28) games will be played on weekends and holidays.
The Wheat Kings will play eighteen Friday night home games, eight more on Saturdays as well as Monday, November 11th Remembrance Day and Monday, December 30th.
Rounding out the home schedule will be four Tuesdays and two Wednesday night games.
Overall, the hockey club could not be happier with the new schedule.
"First and foremost, weekends are certainly the most popular for families throughout western Manitoba," says Wheat Kings' Director of Business Operations Rick Dillabough. "Anytime you get in front of families, that's important, so getting as many as we did this year should prove beneficial to western Manitoba hockey fans."
"Add to that a list of exciting promotions and we're looking forward to what should be a very entertaining year at Westoba Place," he went on to day.
The Wheat Kings will bring the curtain down on the 2019-20 regular season with a home an home series with the Winnipeg Ice, including Saturday, March 21st at Westoba Place.
Brandon will play their provincial rival Ice ten times this season, including three home and home series. In addition to the opening and closing weekends, Winnipeg and the Wheat Kings will face off on December 27th (Brandon) and 28th (Winnipeg).
As for the rest of the Eastern Division, Brandon will play Regina, Saskatoon, Prince Albert and Moose Jaw a total of six games this year (three at home and three away).
Western Manitoba hockey fans will have the opportunity to see the WHL's five B,C, based clubs this coming season.
Friday, October 4th vs. Vancouver Giants
Friday, December 6th vs. Kamloops Blazers
Tuesday, December 10th vs. Kelowna Rockets
Wednesday, January 15th vs. Prince George Cougars
Friday, January 24th vs. Victoria Royals
Meanwhile the Wheat Kings will travel to the Pacific Northwest for its annual west coast road trip in October, beginning Wednesday, October 16th against the Silvertips in Everett. In addition to the 'Tips, Brandon will play in Seattle, Portland, Tri-Cities and Spokane, before making stops in Lethbridge and Swift Current to face two Central Division clubs to cap off the 2-week trip.
Some other observations of this year's schedule include the following;
- Brandon plays two home games in September, three in October, seven in November, six more in December, seven in January, four during the month of February and five during the final month of regular season play in March.
- Wheat Kings will close out their pre-Christmas schedule with a game against the Ice in Winnipeg on Tuesday, December 17th.
- The Wheat Kings' Sportsman's Dinner will be held on Thursday, February 6th. The annual Scholarship Foundation event will be followed by games on Friday, February 7th against the visiting Medicine Hat Tigers.
- Brandon will host two games over the Christmas break - Thursday, December 27th against Winnipeg and Monday, December 30th against the Regina Pats.
- The Wheat Kings longest home stand of the season will be five games in December, which includes the Christmas break, four more in January and four in March.
- The club's Annual Remembrance Day game will be played at 2:30pm on Monday, November 11th against visiting Winnipeg Ice.
The Wheat Kings will open up training camp in late August and will play four pre-season games, including two on home ice (September 6th and 14th). .
2019-20 BRANDON WHEAT KINGS' WHL SCHEDULE
HOME AWAY
Fri. Sept 20 Winnipeg Ice Sat. Sept 21 Winnipeg Ice
Fri. Sept 27 Moose Jaw Sat. Sept 28 Moose Jaw
Fri Oct 4 Vancouver Sun Oct 6 Saskatoon
Sat Oct 5 Edmonton Wed. Oct 16 Everet
Fri. Oct 11 Saskatoon Fri. Oct. 18 Seattle
Fri. Nov. 1 Swift Current Sat. Oct 19 Portland
Sat. Nov 2 Lethbridge Tue. Oct 22 Tri Cities
Tue Nov 5 Red Deer Wed. Oct 23 Spokane
Mon. Nov 11 Winnipeg Ice Fri. Oct. 25th Lethbridge
Fri Nov 22 Calgary Sat. Oct 26 Swift Current
Sat Nov 23 Regina Fri. Nov 8 Prince Albert
Fri Nov 29 Winnipeg Ice Sat. Nov 9 Saskatoon
Tue Dec 3 Swift Current Sat. Nov 16 Red Deer
Fri Dec. 6 Kamloops Sun Nov 17 Edmonton
Tue Dec 10 Kelowna Tue Nov 19 Medicine Hat
Fri. Dec 13 Moose Jaw Sat Nov 30 Winnipeg Ice
Fri. Dec 27 Winnipeg ICe Tue Dec 17 Winnipeg Ice
Mon. Dec 30 Regina Sat Dec 28 Winnipeg ICe
Fri Jan 3 Prince Albert Tue Dec 31 Moose Jaw
Tue, Jan 7 Medicine Hat Sun Jan 5 Regina
Fri. Jan 10 Red Deer Sat. Jan 18 Moose Jaw
Wed. Jan 15 Prince George Tue Jan 28 Edmonton
Fri. Jan 17 Calgary Wed. Jan 29 Red Deer
Fri Jan 24 Victoria Fri Jan 31 Calgary
Sat Jan 25 Lethbridge Sat Feb 1 Medicine Hat
Fri. Feb 7 Medicine Hat Wed Feb 12 Saskatoon
Fri. Feb 14 Saskatoon Sat Feb 15 Prince Albert
Fri. Feb 21 Edmonton Mon. Feb 17 Regina
Sat Feb 22 Prince Albert Sun. Feb 23 Regina
Sat. March 7 Prince Albert Wed, Feb 26 Swift Current
Fri March 13 Regina Fri. Feb 28 Calgary
Sat March 14 Saskatoon Sat Feb 29 Lethbridge
Wed March 18 Moose Jaw Fri. March 6 Prince Albert
Sat. March 21 Winnipeg Ice Fri. March 20 Winnipeg Ice
2019-20 Season Tickets are on sale now at the Wheat Kings' office or by calling (204) 726-3535.
• Discuss this story on the Western Hockey League message board...


Western Hockey League Stories from June 26, 2019
The opinions expressed in this release are those of the organization issuing it, and do not necessarily reflect the thoughts or opinions of OurSports Central or its staff.