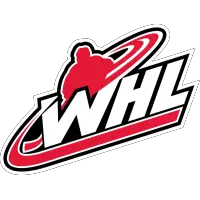 Hockey Canada Names 16 WHL Players to National Men's Summer Under-18 Team Selection Camp
June 26, 2019 - Western Hockey League (WHL) News Release



Calgary, Alta. - Hockey Canada has invited 16 Western Hockey League players, as part of a group of 44, to attend Canada's national men's under-18 team selection camp. The camp will take place at the Markin MacPhail Centre at WinSport's Canada Olympic Park in Calgary, Alta. from July 26-30th.
The players - four goaltenders, 16 defencemen and 24 forwards - will compete for a chance to represent Canada at the 2019 Hlinka Gretzky Cup in Breclav, Czech, and Piestany, Slovakia. The breakdown of WHL players led by first-overall 2017 WHL Draft selection Kaiden Guhle of the Prince Albert Raiders, includes one goaltender, five defencemen and 10 forwards.
"We are excited to bring together a group of 44 athletes with a solid foundation of junior and international experience for selection camp," said Shawn Bullock, director of men's national teams for Hockey Canada. "The under-18 camp is unlike any other, as players are being evaluated from the moment they arrive at camp and are preparing to compete in short-term competition. Historically, Canada has been successful at the Hlinka Gretzky Cup, and we know all 44 players will come to camp ready to compete for a spot on the team and the opportunity to wear the Maple Leaf in international competition."
One of the only true, best-on-best competitions for this age group, the Hlinka Gretzky Cup will see Team Canada play its preliminary-round games at Ice Bors Arena in Breclav. The event will run from Aug. 5-10, with Canada facing off against the Czech Republic, Finland and Switzerland in preliminary play before the tournament wraps up with the bronze and gold medal games on Aug. 10.
The team will be guided on the bench by head coach Michael Dyck (Lethbridge, Alta. / Vancouver Giants) and assistant coach Dennis Williams (Stratford, Ont. / Everett Silvertips). Dyck was named the head coach of the team earlier this month when Dan Lambert stepped aside from the position after accepting an assistant coaching role with the Nashville Predators.
Also joining Dyck and Williams are six other WHL staff members, including management group member Alan Millar (Tottenham, Ont. / Moose Jaw Warriors), goaltending coach Adam Brown (Kelowna, B.C. / Kelowna Rockets), video coach Andrew Doty (Calgary, Alta. / Lethbridge Hurricanes), equipment manager Gord Cochran (Williams Lake, B.C. / Regina Pats) as well as guest coaches Mark O'Leary (Owen Sound, Ont. / Moose Jaw Warriors) and Ryan Smith (Winnipeg, Man. / Medicine Hat Tigers).
In 2018, the tournament was rebranded as the Hlinka Gretzky Cup and hosted in Canada, with Edmonton and Red Deer, Alta., serving as co-hosts. Canada captured gold on home ice, defeating Sweden 6-2 in the gold medal game.
Canada has won gold 22 times in 28 years of summer under-18 competition, along with two silver medals and one bronze.
For more information on Hockey Canada, Canada's National Men's Summer Under-18 Team and the 2019 Hlinka Gretzky Cup, please visit HockeyCanada.ca, or follow through social media on Facebook, Twitter and Twitter.com/HC_Men.
WHL Players - National Men's Summer Under-18 Selection Camp
Name Position Height Weight Born Hometown WHL Team WHL Draft
Dylan Garand Goaltender 6'0" 170 06/07/02 Victoria, B.C. Kamloops Blazers KAM 2017 (3,58)
Tyrel Bauer Defenceman 6'3" 206 03/23/02 Cochrane, Alta. Seattle Thunderbirds SEA 2017 (2,41)
Kaiden Guhle Defenceman 6'3" 186 01/18/02 Sherwood Park, Alta. Prince Albert Raiders PA 2017 (1,1)
Daemon Hunt Defenceman 6'0" 198 05/15/02 Brandon, Man. Moose Jaw Warriors MJ 2017 (1,15)
Luke -Prokop Defenceman 6'4" 202 05/06/02 Edmonton. Alta. Calgary Hitmen CGY 2017 (1,7)
Ronan Seeley Defenceman 5'11" 175 08/02/02 Olds, Alta. Everett Silvertips EVT 2017 (1,20)
Jakob Brook Forward 6'2" 173 03/15/02 Roblin, Man. Prince Albert Raiders PA 2017 (2,40)
Kyle Crnkovic Forward 5'7" 153 02/10/02 Chestermere, Alta. Saskatoon Blades SAS 2017 (1,10)
Jack Finley Forward 6'5" 203 09/02/02 Kelowna, B.C. Spokane Chiefs SPO 2017 (1,6)
Ridly Greig Forward 5'11" 155 08/08/02 Lethbridge, Alta. Brandon Wheat Kings BDN 2017 (1,8)
Seth Jarvis Forward 5'9" 164 02/01/02 Winnipeg, Man. Portland Winterhawks POR 2017 (1,11)
Ryder Korczak Forward 5'9" 157 09/23/02 Yorkton, Sask. Moose Jaw Warriors CGY 2017 (2,29)
Connor McClennon Forward 5'8" 151 06/25/02 Wainwright, Alta. Winnipeg ICE WPG 2017 (1,2)
Jake Neighbours Forward 6'0" 196 03/29/02 Airdrie, Alta. Edmonton Oil Kings EDM 2017 (1,4)
Justin Sourdif Forward 5'11" 163 03/24/02 Surrey, B.C. Vancouver Giants VAN 2017 (1,3)
Ozzy Wiesblatt Forward 5'10" 187 03/09/02 Calgary, Alta. Prince Albert Raiders PA 2017 (2,25)
• Discuss this story on the Western Hockey League message board...


Western Hockey League Stories from June 26, 2019
The opinions expressed in this release are those of the organization issuing it, and do not necessarily reflect the thoughts or opinions of OurSports Central or its staff.