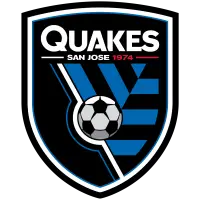 Earthquakes Raising $20,000 to Supply Holiday Relief Kits for Farmworker Families in Salinas
December 15, 2020 - Major League Soccer (MLS) - San Jose Earthquakes News Release



SAN JOSE, Calif. - The San Jose Earthquakes, with support from West Valley College men's soccer team, are raising $20,000 to supply holiday care kits for farmworker families in Salinas. The care kits will be handed out at 2 p.m. on Thursday in Salinas by the United Farm Workers and UFW Foundation. The Quakes Foundation, the charitable arm of the club, is funding the giveaway of the holiday care kits to an estimated 300 families at the UFW/UFWF's Central Coast Farm Worker Center, 118 East Gabilan St., Salinas 93901.
"We have been aware that the issues around food security are very complex, and that supporting our farm-working community is a critical component of tackling food insecurity," said Earthquakes director of community relations Rahul Devaskar. "Farmworkers are everyday heroes who are overlooked, especially during these unprecedented times. That's why this holiday season, with support from our team partners, the Quakes are proud to extend our philanthropic giving with the UFW Foundation by delivering care kits to farmworker families in need."
The recent order by the State of California makes a gathering with farmworkers and team staff members inadvisable, so the groups are opting for the Thursday distribution of packages, which contain cultural food products, sports equipment, winter clothing and debit gift cards. The Earthquakes are teaming up with three team sponsors-Arteagas, SoccerKraze , and LuxBus America-to make the effort happen.
"Farmworkers are being devastated by the COVID-19 pandemic as essential laborers on the frontlines keeping America fed," said UFW Foundation Executive Director Diana Tellefson Torres. "That is why we are grateful for the generous donation the San Jose Earthquakes are making to the UFW Foundation. This aid will help us continue to provide vital emergency relief assistance to farm-working communities who are suffering from economic and food insecurity."
"The Earthquakes' generosity could not be timelier as Salinas Valley farmworkers labor to supply the fresh fruits and vegetables Americans will enjoy on their holiday tables," added UFW President Teresa Romero. "What a tragic irony in this time of crisis that the people who produce this great abundance of food frequently don't have enough to feed their own families."
In efforts to assist 100 more families, the Quakes Foundation has created a GoFundMe page to raise an additional $10,000 by Dec. 17. Donations will help cover the cost of extra family care kits.
This campaign is another effort as part of Pledge74, the ongoing company-wide initiative to combat hunger in the South Bay. Pledge 74 has now raised over $230,000 and committed over 740 volunteer hours.
• Discuss this story on the Major League Soccer message board...


Major League Soccer Stories from December 15, 2020
The opinions expressed in this release are those of the organization issuing it, and do not necessarily reflect the thoughts or opinions of OurSports Central or its staff.