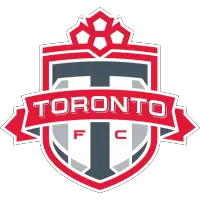 Toronto FC (2) - Montreal Impact (1) Post Match Summary
September 9, 2020 - Major League Soccer (MLS) - Toronto FC News Release



September 9, 2020
TORONTO FC (2) - MONTREAL IMPACT (1) POST MATCH SUMMARY
SCORING SUMMARY
TFC - Pablo Piatti 32'
MTL - Wanyama 53'
TFC - Jozy Altidore 89' (Nick DeLeon)
MISCONDUCT SUMMARY
None
MLS REGULAR SEASON RECORDS
TORONTO FC: 6-2-3 21 PTS.
MONTREAL: 4-4-1 13 PTS.
MLS CANADIAN CHAMPIONSHIP STANDINGS
*Top team advances to Canadian Championship Final
GROUP C W L T GF GA GD PTS.
Toronto FC 4 2 0 9 5 +4 12
Montreal Impact 2 2 0 4 3 +1 6
Vancouver Whitecaps FC 1 3 0 3 8 -5 3
LINE-UPS
TORONTO FC - Quentin Westberg; Auro Jr., Omar Gonzalez, Chris Mavinga, Justin Morrow; Jonathan Osorio (C), Marky Delgado, Richie Laryea (Nick DeLeon 68'); Pablo Piatti (Ayo Akinola 80'), Alejandro Pozuelo (Eriq Zavaleta 90'+2); Jozy Altidore (Tsubasa Endoh 90'+2)
Substitutes Not Used: Alex Bono, Lauren Ciman, Noble Okello, Liam Fraser, Erickson Gallardo
MONTREAL - Clement Diop; Zachary Brault-Guillard, Rudy Camacho, Luis Binks, Jukka Raitala (C); Wanyama, Samuel Piette (Anthony Jackson-Hamel 90'+2), Saphir Taider, Lassi Lappalainen (Orji Okwonkwo 80'), Emanuel Maciel; Romell Quioto
Substitutes Not Used: Evan Bush, Rod Fanni, Joel Waterman, Karifa Yao, Jorge Corrales, Shamit Shome, Amar Sejdic
GREG VANNEY - HEAD COACH, TORONTO FC
Jozy scored a huge goal tonight. Can you talk about that?
"Yes, obviously a huge goal on the night to help us get the win. Hopefully it's a huge goal in our ability to get to the final. We'll see how this plays out now that they have to go to Vancouver. It's good for him to get on the board. He had one or two looks in the game plus we missed him on a couple chances where we should have played him, and he probably would've had a tap in. So, it's just nice. He put in a shift today. He put in a good day's work and that's good for him to get a goal and for us for him to get a goal. I know he's been working for it and it's good for morale and just our team needs him to be that goal scorer that he is. So, it's just nice. Sometimes you just gotta get that first one."
How is the group feeling? It seems like they were tired with the compressed schedule. And what is it about these games that brings Jozy out?
"The first part of the question. The guys were a little leggy. The field here is...the grass is thick and heavy, and I remember that from the first time we were here a couple of weeks ago. It just plays heavier than our field and it's a little slower. So, between the travel and the games being pretty tight, I think guys were pushing themselves around the field as much as they could. I think the win tonight was really on a just gritty performance and at times guys were chasing things down when it wasn't really their responsibility. They were covering each other, they were just doing the work that they had to do and so you know, really credit to just the hard work the guys put in on the day. Regarding Jozy, I think it's just a mentality he has going in big games. He is very focused on getting a goal. He wants to make a difference in these big games, and more times than not he's been able to put one on the board, or two on the board. Something that they can make a difference and tonight you know even similar to the final in 2017, it didn't happen right away it took a lot of work, it took a lot of runs, it took some missed chances by all of us as a as a group and finally one, you know, at the end came to him and then he was able to bury it. And I know his legs were heavy, even on the last one that he finished. He was swinging and hitting it you could tell he was still a little bit tired but trying to find a spot to put the ball."
Could you comment on Richie's performance?
"Yeah the intent of using him tonight was a little bit like ... I use the word ... like a joker. He was kind of our winger. You know the way they play is they like to get their right back out into the attack a lot and so we wanted to put Richie and that left midfield position where in transition, to get out and go. And moments where he could be a one on one situations, ideally against centre back. Richie is so slippery and is probably our best player in one on one situations. And so instead of using him deeper we were trying to use a little bit higher and tried to exploit some of the open space that we thought we might have on the night. Ultimately, his assist is an incredible individual effort that only Richie can pull off for us since, you know he spins away from one guy, he side stepped another guy, the third centre back comes and he just pushes it and run by and just puts it into a bit of a track meet that the guy can't keep up with him and he just slides the ball across the goal and credit to Pablo for staying with it because he you know he had a book it to keep up."
RICHIE LARYEA - DEFENDER, TORONTO FC
Late game winner, what does this mean for the Canadian Championship implications?
"It's a good feeling to get a win that we deserved. I think if you look back at the game that they beat us at home with the chances we had, we deserved to win that as well. To get a win in this one feels good, we left it all out there for this game and we see what happens moving forward.
Could you break down the goal that you helped to set-up?
"Yeah, he (Quentin Westberg) came out and took a pretty good touch and I was pretty open, I opened wide to try and receive the ball and he played me a good pass and I was able to turn and get forward and start the attack that led to the goal."
What's the mood of the team given the uncertainty of your schedule moving forward?
"We have a very resilient group. Whether it's home, whether it's away, we're going to do what we have to do to be prepared to go out and win games and put ourselves in the best possible situations to win trophies. I don't think it really matters, where we play, when we play, how we're going to play, the guys are ready for whatever is thrown at us."
• Discuss this story on the Major League Soccer message board...


Major League Soccer Stories from September 9, 2020
The opinions expressed in this release are those of the organization issuing it, and do not necessarily reflect the thoughts or opinions of OurSports Central or its staff.