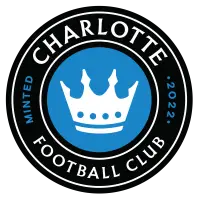 Record and Play: How Charlotte FC Will Benefit from Video Analysis
January 19, 2022 - Major League Soccer (MLS) - Charlotte FC News Release



CHARLOTTE - When Charlotte FC takes to the field for the first time at Bank of America Stadium on March 5, Head Coach Miguel Ángel Ramírez will be accompanied by his esteemed coaching staff on the sidelines. In addition to counsel from the likes of Assistant Coaches Christian Lattanzio and Mikel Antia, Ramírez will also be able to rely on a source of information used by the most elite clubs in the world: real-time video analysis.
Luis Piedrahita, Charlotte FC's First-Team Video Analyst, will have a direct line of communication to the bench, in order to provide the kind of information that might not be immediately apparent on the touchline. It's the kind of detail-oriented analysis used by clubs such as Liverpool and Real Madrid at the very zenith of the world's game.
"We use video to try to find solutions and give options to the coaches, so they can make a decision," says Piedrahita. "I will communicate with the bench with live images, and can send specific clips to help illustrate any issues.
"It helps ensure that the game plan is being followed, to see if the opponent changes their game plan, and to make changes to optimize performance."
Piedrahita, originally from Colombia, worked as a coach with a number of clubs in South America before Ramírez offered him a role in the Academy program of Ecuadorian side Independiente del Valle. When Ramírez was promoted to Head Coach at Independiente, Piedrahita joined his first-team staff as an analyst and assistant, and was by his side for the club's historic 2019 Copa Sudamericana victory.
Ramírez took Piedrahita with him to Brazil during his stint with Internacional, and he didn't hesitate to continue their successful working relationship in the Queen City.
"Miguel told me about MLS and the prospect of being with an expansion club, and I was really excited," says Piedrahita. "So when Miguel asked me to come, I said: 'When and where? Let's Go!'
"I see the game in the same way as him, and I think his game model makes the soccer passionate. I think the fans will really enjoy this game model too."
In addition to providing real-time data on match days, Piedrahita will focus his attention on opposition analysis for upcoming fixtures, and performance in training sessions.
"I'm in charge of analysis for our team and our opponents, from a tactical and technical perspective," says Piedrahita. "But our workflows are interrelated-so when I analyze an opponent, another staff member will do it too. Then, we will discuss our findings together. We debate them as a team, and we will likely reach some great conclusions. This kind of collaboration is what I really like about the way Miguel works."
Piedrahita has already prepped his findings on Charlotte FC's first-ever Major League Soccer opponents DC United, and is focusing on the team's slate of pre-season fixtures.
"In terms of the process of analysis, we treat every friendly game like a regular season game," says Piedrahita. "It's an important pre-season for us, as well as the players."
Piedrahita, who played as a goalkeeper in his youth, will typically present his team analysis and opponent research in the form of video reviews and detailed written reports.
"I'll sit down with the coaching staff, and from that discussion, the game plan starts to flow, and the week ahead falls into place," says Piedrahita. "For me, the best part of the whole process is this point: when our brains are together, exchanging ideas, and talking about tactics. It's very special."
In addition to poring over game tape, Piedrahita will also monitor training sessions, using the latest technology.
"We will even film training with a drone-I'm actually in the process of getting my drone pilot license right now," he says.
"Throughout the week, we will be showing players video clips. So, if we need to get to a certain point with the defense, we will show the defenders clips of what we need to improve before they train.
"I love training, it's the best part of our work. And this is a very important pre-season, not just because of the implementation of the game model, but for the relationships that we must forge between the players and the coaching staff."
Not every team in the world uses detailed video analysis-it is typically the reserve of elite teams looking for the extra one percent-but Piedrahita notes that it is well suited to the U.S. sporting landscape, where technology is well developed in sports such as basketball and gridiron football.
"I think video analysis is really important. It doesn't guarantee you a win, or that you're going to score goals, but I think it's crucial to be prepared for what could happen, and how each scenario in the game could play out."
During his time at Internacional, Piedrahita worked closely with Alan Franco, whom he holds in very high regard. The midfielder's signing to the inaugural roster forms part of a greater strategy that he believes points to success on the field. "I know some of the players already, like Alan Franco, who is truly exceptional," says Piedrahita. "His interpretation and execution... it's like he has a computer in his head!
"As for the players I haven't worked with previously: I have seen things about them, and their understanding of the game, that really excites me. Obviously, you need good skilful players, but the interpretation of the game model is really important.
"Overall, I'm really excited about this team because I believe we are going to compete."
• Discuss this story on the Major League Soccer message board...


Major League Soccer Stories from January 19, 2022
The opinions expressed in this release are those of the organization issuing it, and do not necessarily reflect the thoughts or opinions of OurSports Central or its staff.