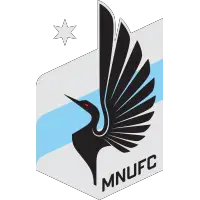 Minnesota United FC at Seattle Sounders Preview
April 16, 2021 - Major League Soccer (MLS) - Minnesota United FC News Release



MINNESOTA UNITED FC @ SEATTLE SOUNDERS
LUMEN FIELD | SEATTLE, WASHINGTON
04.16.21 | MLS Week No. 1 | MLS Game No. 1
8:30 p.m. CT (FS1/MNUFC Radio on SKOR North)
2020 Record
MIN: 9-5-7 (3-4-2 on the road)
SEA: 11-5-6 (7-1-2 at home)
GOLDEN VALLEY, Minn. (April 15, 2020) - The 2021 MLS season is upon us and for Minnesota United, plus ça change, plus c'est la même chose. (That's French for "Back to the grind.") The Loons return to Lumen Field where they were unceremoniously bounced by Seattle Sounders in the Western Conference Final by a flurry of late goals that came as their tank ran dry. Returning players like Michael Boxall, Jan Gregus, Robin Lod and Emanuel Reynoso - who set an MLS record of seven assists in the playoffs last year - will be seeking a measure of revenge, while newcomers like Wil Trapp, Niko Hansen and Ramón Ábila will be eager to establish themselves and their roles with the sqaud. The Loons will also begin the season with heightened expectations after a deep playoff run and success in the MLS Is Back Tournament. No longer can they fancy themselves the scrappy underdog. As an expansion side in 2017 and through a U.S. Open Cup run to the Final in 2019 and a taxing, stop-and-go season in 2020, MNUFC have gone from start-up to upstart to upsetter and now pacesetter in a tightly contested Western Conference.
Full matchday -2 media availability with Head Coach Adrian Heath and defenders Michael Boxall and Chase Gasper HERE.
ADRIAN HEATH ON STARTING AWAY AT SEATTLE
"Well, it's never an easy place to go play. As away games go on the opening day, it couldn't be much tougher. Terrific club. Well coached. I've had a lot of time for their staff, we got on really well. We stay in touch. Four finals in five years, says everything you need to know about Seattle. They've got quality players. Good DPs. So, we know it's going to be really tough this weekend. But I think Schmetz (Brian Schmetzer) is sensible enough and smart enough to know that we aren't going to come there to make up the numbers this weekend."
ETHAN FINLAY ON THE GROUP THIS YEAR
"Across the board, just about every position, we're at least two or three deep, and I think we've added some players now who can play multiple positions. There's just a lot of versatility, I think, to our group. We still haven't seen a full 34 game season of Rey, we only saw about 12 games in the year, so really excited for that. I'm really happy with the group, where we're at. You're always trying to be a part of a competitive team every year. That's why we do it, try to win trophies and to compete and I think we're a really competitive team this year."
THE OPPOSITION
The Sounders have never failed to make the playoffs in MLS and have played in four of the last five MLS Cup Finals. So what does "maybe not quite as good as last year" mean for them? The floor for their expectations remains the postseason and even without the contributions of Jordan Morris, Gustav Svensson and Kelvin Leerdam, they will likely vie for a Round One playoff game. But like many teams with postseason aspirations, Seattle may be using this early stretch of the season to determine exactly what they'll need to go out and get in the summer transfer window. That said, Head Coach Brian Schmetzer's teams are never less than well-prepared for any game, especially one at home. After not facing the Sounders in 2020 before that fateful Western Conference Final, the Loons will see them twice more after the season opener - once at Allianz Field and later in a return to Lumen Field. Minnesota getting their first-ever win against Seattle would be a great way to set the tone against a team they'll be tussling with all year.
STORYLINE
WITNESS THE FIREPOWER OF THIS FULLY OPERATIONAL REYNOSO: Emanuel Reynoso led the team in assists with seven last year and he only played in 13 games. Then in three playoff games he racked up another seven assists. Using the handy formula Δv/Δt, it's clear that over a full 34-game season he should have ... 238 assists in 2021. But seriously: the Argentine midfielder brought a flair and sense of space and timing to the No. 10 position that opened up the game for just about everyone on the field. Add in a willingness to get after it and defend from the front and it's fairly clear: Reynoso is the most skilled and most complete player the Loons have ever had on the pitch. When it comes to that playmaker role, the best make other even better by making their jobs easier and that was definitely the case for players from Kevin Molino to Ethan Finlay to Robin Lod last year. With former teammate Ábila now in the fray as a target, the sky is the limit for the ex-Boca Juniors player. [READ MORE]
FIRST TOUCHES: Prior to their meeting in the Western Conference Final in 2020, the last time Minnesota and Seattle met in the postseason was the 2003 USL A-League Western Conference Final. The Minnesota Thunder defeated the Sounders 2-0 on aggregate. MNUFC Director of Player Personnel Amos Magee appeared in both legs of the series for the Thunder. [READ MORE]
PLAYER AVAILABILITY REPORT:
Minnesota United
OUT:
I. Opara - undisclosed
B. Dibassy - L thigh
N. Hansen - L thigh
QUESTIONABLE:
N/A
• Discuss this story on the Major League Soccer message board...


Major League Soccer Stories from April 16, 2021
The opinions expressed in this release are those of the organization issuing it, and do not necessarily reflect the thoughts or opinions of OurSports Central or its staff.