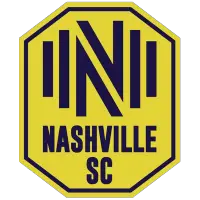 David Accam to Provide Experience to New Nashville SC Side in MLS
May 17, 2019 - Major League Soccer (MLS) - Nashville SC News Release



NASHVILLE - There is no substitute for experience.
That's one of the many reasons why Nashville Soccer Club traded Columbus Crew SC for 28-year-old forward/winger David Accam. He will take the pitch with the club for its inaugural Major League Soccer season in 2020.
His experience as a lethal scorer in MLS could help a new MLS side compete at the highest level.
"Every team, and every expansion team, have slightly different scenarios," Head Coach Gary Smith said. "But every team wants to have forwards that you can look at and almost pencil in X amount of assists and chip in with X amount of goals. I think David is at the top end of the lists that we can put together, which is why he became such a big target for us in that category. That experience tells you where and when [to get the ball], it enables him to be that much calmer when the opportunity arises. I think also if you look at the way David plays, he actually conducts himself in an extremely professional manner. He's explosive and he's forward-thinking, but I haven't seen in his play sometimes that flippancy, that lack of determination, or even that crazy flamboyance that you might put with some forwards that are a tad more untrustworthy. This guy has got all of the credentials to be a real hero for the fans."
Accam's journey to the highest level of soccer in the United States is nothing short of remarkable. Growing up kicking a ball around in the parks of Accra, Ghana, Accam was discovered by a scout and enrolled in Ghana's Right to Dream Academy. From there, he went to college in England and got the chance to show his skills at Nike Football Academy as part of Nike's "The Chance" competition.
After his time with Nike, Accam got the chance to play at the top flight of Swedish soccer with Helsingborgs FK. It was there that he developed into a budding star in global soccer, as he scored 30 goals in 62 league appearances. He also made appearances in both the UEFA Champions League and Europa League with Helsingborgs.
In 2015, Accam moved stateside to play with the Chicago Fire, where he quickly became one of the most prolific scorers in MLS. During his final season in Chicago in 2017, he scored 14 goals in 30 appearances before moving to the Philadelphia Union at the end of the season. While his 2018 season was hampered and eventually cut short by an injury, Accam started the 2019 season with four goals in eight appearances before being moved to the Crew for the remainder of the season.
With his move to Nashville SC starting in 2020, Accam becomes the fourth player that will be joining the club in MLS, along with forwards Daniel Rios and Cameron Lancaster, as well as midfielder Derrick Jones, who was acquired from the Philadelphia Union last week as. That type of early roster building is incredibly important for the club to create a formidable side for MLS in 2020.
Regarding Accam specifically, Smith believes his skills and his abilities can make him a major contributor to the expansion side in MLS.
"He has exceptionally good pace, he's shown throughout his career that he's a good creator," Smith said. "Probably even more importantly than that as a wide player, a wide attacker, he's able to get himself on the score sheet and be a difference-maker in front of goal. I think moreso than any other player that I've seen in a long, long time, he's got a great instinct for where those dangerous spots are going to be on attacks. Just his general ability 1v1 to go beyond players, to affect the game, whether that's with the ball, without the ball or creating for someone else. I've got to say, he is an incredibly exciting player for the club to have landed."
• Discuss this story on the Major League Soccer message board...


Major League Soccer Stories from May 17, 2019
The opinions expressed in this release are those of the organization issuing it, and do not necessarily reflect the thoughts or opinions of OurSports Central or its staff.