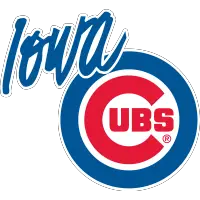 September 15 Game Notes: Iowa at Omaha
September 15, 2021 - Triple-A East League (AAA East) - Iowa Cubs News Release



IOWA CUBS (47-68) @ OMAHA STORM CHASERS (64-51)
Wednesday - 7:05 PM - Werner Park - Papillion, NE
RHP Cory Abbott (3-6, 6.40) vs. LHP Marcelo Martinez (4-6, 5.51)
TONIGHT'S GAME: The I-Cubs and Storm Chasers will meet for game two of the six-game set with Iowa currently leading the series 1-0. Toeing the rubber for Iowa will be righty Cory Abbott, looking for his third consecutive win. Abbott is set to make his fifth start of the year against Omaha, currently holding an 0-1 record with a 9.00 ERA. In 18.0 innings pitched against the Storm Chasers, Abbott has allowed 18 earned runs on 24 hits including seven home runs. He has walked 11 batters compared to 22 strikeouts, but Omaha is hitting .312 against him as a team. On the other side, Marcelo Martinez gets the call for the Storm Chasers. Martinez is 4-6 with a 5.51 in 15 games and 14 starts this year for Omaha, holding opponents to a .278 batting average against him. In three starts against Iowa, Martinez is 1-1 with a 5.79 ERA, allowing nine earned runs over 14.0 innings. The lefty has allowed just two home runs, while walking seven and striking out six I-Cubs batters.
ONE (AND TWO) FOR THE RECORD BOOKS: Brennen Davis made quite the first impression last night, taking Ronald Bolaños deep in both of his first two at-bats in Triple-A. Davis' debut round-tripper made him the sixth player this season to hit a home run for his first Iowa hit, joining Cameron Maybin, Patrick Wisdom, Jacob Olson, Michael Hermosillo, and Frank Schwindel. The second homer put him in more exclusive company, as he's the second player this season (Wisdom) but only the third since 2014 (Kris Bryant) to homer for both of his first two Iowa hits. Davis' achievement was even more rare than that, however; he is the second player this season to homer in his first Triple-A at-bat (Olson), but only the fourth to do so since 2004. This year is the first in at least that long to see two players homer in their first Triple-A at-bats in the same season, as each previous instance had been separated by at least six years. Davis is also the first I-Cub since at least 2000 to homer in both of his first two Triple-A at-bats. He is the fourth I-Cub this season to have a multi-homer game, but the first to do so in his Iowa debut, and his three RBI last night are the second-most in an I-Cubs debut this year after Schwindel, who collected four in his first game for Iowa. Interestingly - or perhaps predictably, given how many times the two teams have met - much of this season's history has been made against Omaha. Olson and Davis both had their first Triple-A at-bats against the Storm Chasers, and both Wisdom and Davis notched their first two hits for home runs against the Storm Chasers as well.
ROBERTS FOR THE WIN: Overshadowed by the offense scoring eight runs last night, Iowa's pitching staff held Omaha to just one run on four hits. Ryan Kellogg surrendered one run in the first inning, but after that, the staff shutout the Storm Chasers. Ethan Roberts spun two scoreless, hitless innings last night to earn the win, striking out two batters along the way. It was his third win of the year for the I-Cubs, and first since August 11, also against Omaha at Werner Park. In four games against the Storm Chasers, Roberts is now 2-1 with a 1.23 ERA. He has allowed just one earned run over 7.1 innings pitched, striking out nine compared to one walk. Dakota Mekkes and Juan Gamez followed Roberts, combining to toss three scoreless innings, working around a hit and three walks to close out the 8-1 win.
FINDING HIS SWING: Andrew Romine had his contract selected by the Chicago Cubs on July 30 this year, after playing in 47 games with Iowa. Over that span, the infielder was hitting .311 (51-for-164) with seven doubles, two triples and a home run for the I-Cubs. He drove in 11 runs and walked 17 times compared to 32 strikeouts, good for an on-base percentage of .383. Five of his last seven games before going up to Chicago were multi-hit games, highlighted by a four-hit performance on July 23 against Columbus. In his first two games back with Iowa after being designated for assignment on September 6, Romine went 0-for-8 with two strikeouts, but last night he looked like he was back in a good rhythm at the plate. Against Omaha last night, he went 2-for-3, good for his 15th multi-hit game of the year. He also added a walk, bringing his on-base percentage with Iowa this year to .374, while hitting .303 (53-for-175) for the I-Cubs.
LIMIT THE DAMAGE: Omaha can do damage offensively quickly, and in multiple different ways. They lead all of Triple-A baseball in both home runs, with 192, and stolen bases with 140. With 192 home runs they have hit 10 more than any other team in Triple-A (Las Vegas, 182) and 22 more than any other team in the Triple-A East, (Durham, 170). They have stolen 13 more bases than the second place Scranton/Wilkes-Barre RailRiders with 127. The Storm Chasers have played 27% (31-of-115) of their games this year against Iowa, and have accounted for 31% (59-of-192) of their home runs on the season and 34% (47-of-140) of their stolen bases this year. Last night, Iowa did not allow a single home run and surrendered just two stolen bases in their 8-1 win over the second-place Storm Chasers.
CORY WITH A K: Cory Abbott will take the mound tonight for his 18th start of the season, the most by any Iowa pitcher yet this year. While he's had an up-and-down season, Abbott has put together two of his best outings of the season in his last two starts. On September 3 in Indianapolis, Abbott spun six complete innings and allowed only two earned runs, securing his first quality start since June 13. The outing also resulted in his first win since May 13, breaking a streak of five losses in the time between. His most recent outing was even more dominant; on Thursday, Abbott shut out the Mud Hens for six innings, allowing only four hits and two walks. That performance earned him his second straight win on his second straight quality start. On top of the results, the outings were the first back-to-back starts without a home run that Abbott has had this season, and Thursday's outing was his first scoreless performance for Iowa. He's also struck out nine or more batters in each of his last three starts, helping him to first place in Triple-A baseball with 121 on the season. He leads the category by three strike outs despite having four less starts and 30.2 less innings pitched than the second-place pitcher. If Abbott finishes the season with the category lead, he'd be the fourth I-Cub to do so. He'd also be the second straight Iowa player to finish with the league lead, joining current I-Cub Matt Swarmer, who finished with a Triple-A-best 137 K's in 2019.
SCORCHING HOT: Chicago Cubs' No. 22 ranked prospect by MLB.com, Greg Deichmann, recorded his seventh multi-hit game as a member of the Iowa Cubs last night, going 3-for-5 with a double and three runs batted in. It marked his first three-hit game with Iowa, bumping his average on the year to .250. Deichmann has now recorded at least one hit in 14 of his last 18 games with Iowa, with five of those games being multi-hit efforts. Over that 18 game span, the outfielder is batting .290 (20-for-69) with six doubles, a triple, two home runs and 10 RBI.
AGAINST OMAHA: After an 8-1 victory to open the series, Iowa will look to take game two of six against Omaha tonight. The Storm Chasers currently lead the season series 18 games to 13, with Iowa going 6-7 when the two teams play at Werner Park. Last time the I-Cubs faced the Storm Chasers on the road back on August 10-15, they took four-of-six games, winning the series. Since then, they are 8-19 and have not won a single series. In their 31 games this year, the Storm Chasers are out-scoring the I-Cubs 174-163, leading them by 24 home runs (59-35), 25 stolen bases (47-22), and two average points (.249-.247). Iowa leads Omaha by six with 48 doubles compared to 42.
ERRORS MATTER?: Last night, in their 8-1 win over Omaha, Iowa committed three errors compared to Omaha's one. Going into the game, the I-Cubs had a chance to tie their season long stretch of five consecutive games without an error, but instead made three. Oddly enough, Iowa has their second-highest winning percentage when committing three or more errors. They are now 3-4 when committing three or more errors, good for a winning percentage of .430 compared to .400 (4-6) when committing two errors, .333 (16-33) when committing one error, and .490 (24-25) when they do not commit a fielding error.
SHORT HOPS: Iowa broke a five-game losing streak to Omaha with their win last night, after dropping six of seven when the teams met from August 24-29 at Principal Park...after stranding an inherited base runner last night, Juan Gamez stayed perfect on the year, not allowing any of the six base runners he has inherited to score...in his first Triple-A start last night, Bryan Serra went 0-for-2 with two walks and a run scored.
• Discuss this story on the Triple-A East League message board...


Triple-A East League Stories from September 15, 2021
The opinions expressed in this release are those of the organization issuing it, and do not necessarily reflect the thoughts or opinions of OurSports Central or its staff.