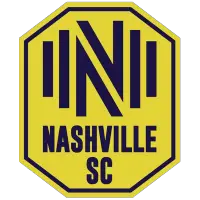 Rookie Roommates Alistair Johnston and Jack Maher Stay Laughing through a Tumultuous Season
November 19, 2020 - Major League Soccer (MLS) - Nashville SC News Release



NASHVILLE - Nashville SC rookie defenders Alistair Johnston and Jack Maher have had a crazy introduction to Major League Soccer, to say the least.
"I'm looking forward to once we have a few more years in the league, if we're still in the league," Johnston says. "Because all the old heads on our team are like, 'oh, back in my day being a rookie was so hard.' We're gonna be like, 'well, actually, we played through a pandemic.' So I think that will be a funny one to look back on."
Both were selected in the first round of the 2020 Major League Soccer SuperDraft. Now, they live together and provide each other with what seems like an endless onslaught of banter.
Naturally, the two have a lot in common. They play video games, eat a lot and celebrate birthdays in October- this year, Alistair turned 22 and Jack turned 21.
Yet, the main bump they have to navigate around in their daily life is their difference in music taste. Maher, who says "my car, my rules," loves country music.
"I try and put up with it for Jack's sake because I know it reminds him of home, or whatever," Johnston says. "All the farms and stuff. It's just funny because he never drinks anything other than milk and water but every song is talking about drinking beer."
Maher, nicknamed the Milkman by his Nashville teammates, hails from the Illinois suburbs of St. Louis, Mo., and went to college at Indiana University.
Johnston, on the other hand, grew up just outside of Toronto, Canada. He likes Drake, The Weeknd and similar hip-hop/R&B music. He's a Dallas Cowboys fan because they were on TV the most when he was a kid in Canada, and he listens to The Pat McAfee Show.
Because of Alistair's Cowboys and Manchester United fandom, Maher and many of his other teammates call him a bandwagon fan. Alistair defends that accusation by asking what success the Cowboys have had in his lifetime (the answer is little to none).
The center back "doesn't watch a lick of [European] soccer," but he found the Champions League interesting when he watched with Johnston. The right back says that he is trying to make his roommate into a fan.
Maher is a free agent in terms of his NFL loyalty ever since the Rams left St. Louis for Los Angeles. He roots for his fantasy team, named Mr. Milkman, which is in third place in the Nashville SC fantasy league. Alistair calls himself the beat writer for the league. Defender Ken Tribbett is currently leading, although both Jack and Alistair say that won't last long because of a bad trade he made.
Fortnite is popular in the rookie apartment, and while they agree that Maher is the better player, Johnston claims to be the better teammate in the game, calling his roommate "an absolute loose cannon." They have appeared on fellow defender Walker Zimmerman's Twitch streams before.
The two also play FIFA. Goalkeeper and fellow 2020 first-round pick Elliot Panicco, who was playing Ultimate Team in the background during the interview, says that Johnston is better at that, and Maher doesn't argue.
After months of gaming together, the two have perfected their losing styles: Johnston is an excuse-maker and blames losses on things like the controller, while Maher deflects and never takes responsibility for a lost game.
Growing up with his mother being a dietician, Johnston has a more expanded palate than his friend. He says Maher has "toddler taste buds," and that he has fun watching waiters react when Jack orders a burger at a restaurant and says he only wants the bun, cheese, and burger.
Maher is not a huge fan of vegetables, but he says, "It's a work in progress. We're moving in the right direction."
"I'll give him that," Johnston concedes.
The right-back tells the story of when Maher ordered Le Big Matt at Emmy Squared, a local favorite, the server tried-and failed-to persuade the Indiana product to keep all of the toppings on the burger. Maher rolls his eyes and laughs.
"No ketchup, no mustard, no anything," Alistair says, counting off with his hands for emphasis.
How does Maher respond? "I'm stubborn."
Johnston gets the last word: "I cry a tear for his poor taste buds that have to deal with this every day."
You may have wondered after watching Alistair's vlog from August if the two still play Monopoly. The answer is no.
"The game has been thrown out. We haven't seen Monopoly since," says Johnston, who lamented Maher's firm negotiating-apparently the 2020 second overall pick once asked for $10,000 in Monopoly money in a trade.
"If you wanna ask why he's thrown it out, it's because he's never beaten me," says Maher.
The two say that dressing room morale is high ahead of Friday's Audi MLS Cup Playoff Play-In Round match against Inter Miami CF and that the two weeks off have helped everyone recover to full strength.
Maher is making his way back to game shape after he went down with an injury in the 28th minute of Nashville's Nov. 4th game against FC Dallas.
"Jack is working some things out," Johnston, the 11th-overall pick in the 2020 SuperDraft, reports. "He could make a bench appearance. He's looking up the laws of the game to see if he can be a [cyborg] on the field."
• Discuss this story on the Major League Soccer message board...


Major League Soccer Stories from November 19, 2020
The opinions expressed in this release are those of the organization issuing it, and do not necessarily reflect the thoughts or opinions of OurSports Central or its staff.