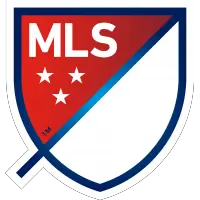 Nesbitt First Woman Named MLS Assistant Referee of the Year
November 19, 2020 - Major League Soccer (MLS) News Release



NEW YORK (Thursday) - Major League Soccer and the Professional Referee Organization today announced Ismail Elfath as MLS Referee of the Year and named Kathryn Nesbitt the 2020 MLS Assistant Referee of the Year. Nesbitt makes history as the first woman official to earn year-end recognition (by virtue of receiving an award or a championship assignment) in any of the five North American men's professional sports leagues.
During a breakout 2020 season, Nesbitt made her first bit of officiating history as an assistant referee for the MLS is Back Tournament Final in Orlando this summer. With that assignment, she became the first woman ever to be named to a league final officiating crew. Additionally, Nesbitt has earned 30 total assignments in all positions this year, doubling the 15 she achieved in each of the last two seasons respectively.
Nesbitt made her MLS debut in 2015, earning her way onto the FIFA panel of assistant referees in 2016. She was selected for the FIFA Women's World Cup in France (2019) and is among the emerging crop of 10 women officials breaking through the MLS ranks with a collective 74 assignments this season.
Ismail Elfath earns his first MLS Referee of the Year honors after previously receiving nominations in both 2013 and 2017. The nine-year MLS official with 160 total career referee assignments, has earned 16 center roles in 2020, including the MLS is Back Tournament Final.
A FIFA referee since 2012, Elfath's prestigious assignments have also included the MLS All-Star Game (2015), Audi MLS Cup Playoffs Conference Finals (2015, 2017), FIFA Under-20 World Cup Final (2019), FIFA Club World Cup (2019), and Concacaf Gold Cup (2019).
Nominated by the Professional Referee Organization, candidates for MLS Referee of the Year and Assistant Referee of the Year were voted on by MLS club technical staff, media and MLS players. Below is the voting breakdown for these two awards:
Referee of the Year Player % Club % Media % Final %
Ismail Elfath 38.27% 55.56% 59.29% 51.04%
Joe Dickerson 36.22% 30.56% 20.00% 28.93%
Jair Marrufo 25.51% 13.89% 20.71% 20.04%
Asst. Referee of the Year Player % Club % Media % Final %
Kathryn Nesbitt 46.88% 54.29% 67.88% 56.35%
Corey Rockwell 21.88% 31.43% 18.25% 23.85%
Cory Richardson 31.25% 14.29% 13.87% 19.80%
MLS Referee of the Year Winners:
2020: Ismail Elfath
2019: Allen Chapman
2018: Alan Kelly
2017: Allen Chapman
2016: Alan Kelly
2015: Alan Kelly
2014: Mark Geiger
2013: Hilario Grajeda
2012: Silviu Petrescu
2011: Mark Geiger
2010: Kevin Stott
2009: Alex Prus
2008: Jair Marrufo
2007: Brian Hall
2006: Brian Hall
2005: Brian Hall
2004: Abiodun Okulaja
2003: Brian Hall
2002: Kevin Terry
2001: Paul Tamberino
2000: Paul Tamberino
1999: Paul Tamberino
1998: Paul Tamberino
1997: Esse Baharmast
MLS Assistant Referee of the Year Winners:
2020: Kathryn Nesbitt
2019: Brian Dunn
2018: Joe Fletcher
2017: Corey Parker
2016: Frank Anderson
2015: Corey Parker
2014: Paul Scott
2013: Kermit Quisenberry
2012: Ian Anderson
2011: Corey Rockwell
2010: Craig Lowry
2009: Greg Barkey
2008: Kermit Quisenberry
• Discuss this story on the Major League Soccer message board...


Major League Soccer Stories from November 19, 2020
The opinions expressed in this release are those of the organization issuing it, and do not necessarily reflect the thoughts or opinions of OurSports Central or its staff.