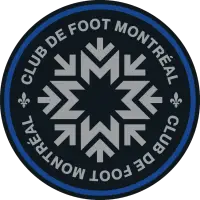 Impact Takes on New York City FC Saturday at Stade Saputo
May 3, 2019 - Major League Soccer (MLS) - Club de Foot Montreal News Release



MONTREAL - The Montreal Impact will play a second consecutive game at home to kick off a week with three games in eight days, this Saturday, May 4, at 5pm, against New York City FC (TVA Sports, 98.5, TSN 690). Excellent tickets are still available on impactmontreal.com and one dollar per ticket sold will be donated to the Canadian Red Cross to help flood victims across the province.
The Impact is tied for first in the East after 10 games with 17 points, as many as Philadelphia Union and D.C. United, despite having played eight away games and seven without Designated Player Nacho Piatti, who won't be in the line-up Saturday.
"There should be some sort of satisfaction considering where we are after the first 10 games, but I think what drives a professional athlete is winning," said Impact head coach Rémi Garde. "I keep repeating to my players that a winning mentality is cultivated over time. Anything can be cultivated mentally. We can all internally interact with our brain. We command it. To satisfy ourselves with everything we've accomplished thus far would be a mistake. I don't think we'd be where we are today if that was the case. Now, we do need to understand why we are here today: it's because of our collective state of mind. We may not have the most flamboyant style of play, but we get the quintessence out of this group and that's important. If we continue playing like this, I don't see why these positive results won't continue. For me, it's a prerequisite for the results to continue. If we don't have this team spirit, if we don't know what got us here, if we think it's talent, then we won't be as successful."
Stade Saputo's West gates will open at 3pm, allowing you to take advantage of the spring weather and the gameday atmosphere. From 3 to 4pm, the 2-for-1 special on all drinks will be in place, and animations, numerous activities, photobooths, and many Star Wars characters, to highlight May 4 (May the Fourth be with you) can all be found beneath the stands. Video game enthusiasts can try their luck against LyesMTL, the Impact's eSports player in the BMO Celebration Zone, on FIFA 19 on PS4. Finally, a new pregame ritual, during which supporters will be able to welcome players in the stadium's North stand, will take place as of 3:30pm, 90 minutes before kickoff.
The MLS bag policy will be in place for this game. Backpacks, camera bags, and big tote bags, as well as any bag larger than 35cm x 35cm x 15cm will not be accepted inside the stadium.
Also, please note that more traffic than usual is to be expected in the Sherbrooke/Pie-IX/Pierre-de-Coubertin/Viau area, as well as to access the different parking lots around Stade Saputo due to various reasons. The Viau metro station is undergoing an important renovation project. Construction on the new bus rapid transit corridor (BRT) on Pie-IX Boulevard has begun, and as such, traffic on Pie-IX between the A40 and Pierre-de-Coubertin Street will be impeded, while bus routes may be diverted. The P1, P2, P3, P4 parking lots are available. The P5 parking lot is reserved for members with a parking pass.
The Stade Saputo fortress
For the Impact, Stade Saputo represents an undeniable advantage: the Impact has won its last four games at home, all by clean sheet, and is unbeaten in its last eight games with a 6-0-2 record. Since June 2018, no team in MLS has a better point average at home than the Impact, who puts its hands on 2.5 points per game on Quebec soil on average, or more clean sheets, with a total of eight.
"I think we all need to keep our heads down and keep working," said defender Daniel Lovitz. "The most dangerous thing for us at this moment is to admire what we've done, especially considering the context, and tell ourselves that it'll be easy from now on. If we do that, we'll be dead, because that's the way the league works, that's the way sports work. You can't allow yourself to be comfortable at any moment. We can be proud of what we've done, but it would be a bad idea to think we are invincible. We're getting the results we are because of the way we're approaching games, and I don't think that should change."
Five players have featured in every game thus far: Orji Okwonkwo and Micheal Azira have 10 games under their belts, while Evan Bush, Daniel Lovitz and Samuel Piette have started every game since the start of the season.
"We held a good defensive structure during the game in New York and it'll be important to do the same at home," said Impact midfielder Samuel Piette. "It's a bit of a different game. They have a lot of quality in possession, so playing on a bigger field may advantage them. Last time, their new striker Héber hadn't started and Maxi Moralez was on the bench. These players bring a lot to that team and they can hurt us. We need to properly manage these new additions and the way New York starts the game."
New York City FC on the rise
Domè Torrent's men, on their end, took their time winning their first game in 2019, although their first gain came just two weeks ago. It should be noted that the Citizens only suffered one loss this year (2-1-6) and have reaffirmed their system with the arrival of Brazilian striker Héber, who already has two goals and two assists in five games. Full-back Ronald Matarrita, however, won't be available due to injury.
Upcoming games
Montreal will be back on the road for two games, the first against the New York Red Bulls at Red Bull Arena on Wednesday, May 8 at 8pm (TVA Sports, 98.5, TSN 690), and the second against FC Cincinnati for the first time since it joined MLS, at Nippert Stadium on Saturday, May 11, at 1pm (TVA Sports, TSN, 98.5, TSN 690). The Impact will be back at Stade Saputo on Saturday, May 18, to take on the New England Revolution at 1pm (TICKETS - TVA Sports, 98.5, TSN 690).
• Discuss this story on the Major League Soccer message board...


Major League Soccer Stories from May 3, 2019
The opinions expressed in this release are those of the organization issuing it, and do not necessarily reflect the thoughts or opinions of OurSports Central or its staff.