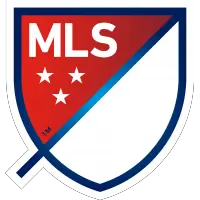 OSC Weekly Ratings Wrapup
by David Carlson
May 3, 2019 - Major League Soccer (MLS)



New York not helping MLS ratings
In addition to the mediocre national ratings for Major League Soccer, which we have summarized below for the past weekend, the addition of New York City teams to the television schedule hasn't seemed to help the numbers. In a recent article on World Soccer Talk (https://worldsoccertalk.com/2019/04/25/mls-tv-ratings-disaster-new-york-city/), they point out that NYC team games actually seem to lower the overall ratings. Meanwhile, L.A. team games are help the average. Considering that Seattle, Portland and Vancouver are in the top 10 for attendance in MLS along with the LA Galaxy and LAFC, it would seem that the West Coast is the hot bed right now for MLS soccer.
Sunday April 28
MLS on FS1, 1:30pm
Not in Top 150 programs
MLS on ESPN, 3:30pm
.08, 209k
ESPN's MLS rating rose slightly from last week, from a .06/166k (4p) to .08/209k (3:30p). On the other hand, the FS1 game didn't rank this week, where last week's 7pm start time got a similar rating to last week's ESPN game.
G League reports increased ratings for 2018-19 season
In a review of the just completed G League season, the NBA claimed that ratings for the G League games on NBA TV and ESPNU were up 5% over the previous season. No broadcasts have been found in the daily top 150 cable shows, but both ESPNU and NBA TV have lower exposure than many other cable networks, and the G League is still not a very big draw on television. With that said, an increase in ratings shows some promise to grow the league on TV going into next season, with the number of NBA teams with an affiliate going from 27 to 28. Only Denver and Portland are lacking a G League affiliate.
NOTE: Don't know what the "demo" is? Unsure of why the different ratings numbers don't match up? Read our explanation of TV ratings in our first article here.
• Discuss this story on the Major League Soccer message board...


Major League Soccer Stories from May 3, 2019
The opinions expressed in this article are those of the writer(s), and do not necessarily reflect the thoughts or opinions of OurSports Central or its staff.