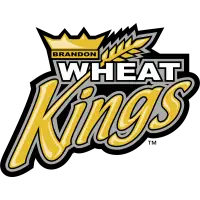 33 Manitobans Selected at 2019 WHL Bantam Draft
May 2, 2019 - Western Hockey League (WHL) - Brandon Wheat Kings News Release



Red Deer, AB. - A total of thirty-three Manitobans were chosen in Thursday's Western Hockey League Bantam Draft in Red Deer.
Leading the way was Strathclair forward Conor Geekie, who was the second overall selection of the new Winnipeg Ice.
A 6'3" forward, who piled up 86 points in 31 games with the Yellowhead AAA Bantam Chiefs this past season, Conor is the younger brother of former Tri-City American Morgan and son to former Brandon Wheat King defenceman Craig.
The Brandon Wheat Kings meanwhile selected four players from Manitoba, including center Tyson Zimmer of Russell with the sixth overall selection. Others chosen were defencemen Zach Turner of Boissevain, Owen Harris of Wawanesa as well as Winnipeg right-winger Jesiah Bennett.
Following is a complete list of Manitobans chosen in Thursday's draft:
Round Player Hometown WHL Team
1-2nd Conor Geekie Strathclair Winnipeg Ice
1-6th Tyson Zimmer Russell Wheat Kings
1-11th Denton Mateychuk Dominion City Moose Jaw
2-25th Cayden Glover Brandon Medicine Hat
2-29th Spencer Penner Blumenort Seattle
2-31st Zach Turner Boissevain Wheat Kings
3-45th Reid Dyck Winkler Swift Current
3-46th Sam Court Winnipeg Swift Current
3-51st Carter Anderson Thompson Red Deer
3-52nd Jesiah Bennett Winnipeg Wheat Kings
3-53rd Owen Harris Wawanesa Wheat Kings
3-63rd Matthew Kieper Winnipeg Regina
4-67th Josh Filmon Winnipeg Swift Current
4-77th Ethan Buenaventura Winnipeg Calgary
5-89th Ben Saunderson Carberry Saskatoon
5-105th Ryder Thompson Russell Portland
5-111th Karson King Warren Swift Current
6-123rd Owen Savoie Winnipeg Prince Albert
6-125th Michael Cicek Winnipeg Spokane
6-129th Ben Bonni Winnipeg Medicine Hat
6-132nd Bryce Warkentine Landmark Prince Albert
7-139th Kyle Grysiuk Winnipeg Seattle
7-147th Carson Buydens Gladstone Spokane
7-152nd Dexter Whittle Virden Everett
8- 159th Kaiden Dyck Plum Coulee Lethbridge
8-162nd Daimon Gardner Winnipeg Kelowna
8-167th Tyler Dodgson Winnipeg Seattle
9-177th Owen Pickering St. Adolphe Swift Current
9-178th Luke Robson Carberry Moose Jaw
9-192nd Daimon Gardner Winnipeg Moose Jaw
10-214th Darien Schann Portage La Prairie Moose Jaw
12-262nd Ryder Ringor Winnipeg Everett
The Winnipeg Ice, who had the first two picks in today's draft, used the first overall selection to take Matthew Savoie of the Northern Alberta Xtreme.
• Discuss this story on the Western Hockey League message board...


Western Hockey League Stories from May 2, 2019
The opinions expressed in this release are those of the organization issuing it, and do not necessarily reflect the thoughts or opinions of OurSports Central or its staff.