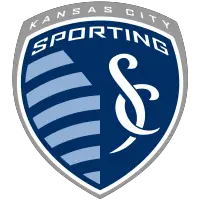 Sporting Rolls to 2-0 Champions League Win at Toluca
March 1, 2019 - Major League Soccer (MLS) - Sporting Kansas City News Release



Sporting Kansas City cruised into the 2019 Scotiabank Concacaf Champions League Quarterfinals with a 2-0 victory at Deportivo Toluca FC on Thursday night, claiming the club's first-ever win on Mexican soil to take the Round of 16 series 5-0 on aggregate.
Gerso Fernandes struck in the eighth minute and Krisztian Nemeth bagged a 62nd-minute penalty at a dejected Estadio Nemesio Diez as Sporting became the first American team in the 57-year history of the Concacaf Champions League to beat a Mexican club in a two-legged series with the second leg played in Mexico.
The comprehensive defeat of Toluca sets up a date between Sporting and Panamanian side Independiente, who will square off in the Champions League Quarterfinals on March 5-7 and March 12-14. Sporting will host the decisive second leg, and Concacaf will announce exact dates and kickoff times for both matches on Friday at 10 a.m. CT.
TICKETS: Single-game tickets for the second leg of the 2019 Scotiabank Concacaf Champions League Quarterfinals between Sporting Kansas City and Panamanian club Independiente at Children's Mercy Park, scheduled for March 12-14, will go on sale at 10 a.m. CT Friday at SeatGeek.com. Tickets for the contest are included in Sporting Kansas City Season Ticket Member packages.
Vermes fielded an unchanged lineup from last Thursday's dominant showing in Kansas City with the intent of safely navigating the highest-elevation match in club history. Toluca's Estadio Nemesio Diez is perched at an altitude of 8,750, and the fans in attendance were nearly treated to a breakthrough goal by the hosts after just three minutes. A Pablo Barrientos corner kick was firmly met by Antonio Rios, but his snap header caromed off the underside of the crossbar and Roger Espinoza ushered clear.
Los Diablos Rojos paid for their missed opportunity five minutes later when Espinoza turned provider with a gorgeous diagonal pass over the top to Fernandes. The winger settled the ball on the left side of the box, swiftly beat defender Rodrigo Salinas and tucked low past goalkeeper Alfredo Talavera for his second goal in as many matches, giving Sporting an invaluable road goal and a mountainous 4-0 aggregate edge.
The early strike instilled Sporting with confidence, and the visitors pinged the ball around the field with a palpable coolness for the remainder of the half. Winger Johnny Russell almost doubled the lead in the 18th minute, playing an intricate one-two with Nemeth, but his ensuing shot from a tight angle was kick-saved by Talavera. Nemeth tried his own luck off a Felipe Gutierrez layoff shortly thereafter, but Toluca's keeper was again up to the task.
The final chance of the first period fell to 20-year-old Diego Abella, who was unable to grab a goal back for Toluca with a bouncing header that flashed well wide off an Alan Medina cross.
Interim Toluca manager Jose Luis Real, who took the helm following the dismissal of Hernan Cristante on Monday, made five personnel changes to the Red Devils setup from last week's first leg, but the Mexican outfit remained second-best. Sporting continued to control proceedings and effectively put the series to bed just past the hour mark.
Not to be outdone by Fernandes, Nemeth also found the back of the net for the second straight game. The Hungarian forward swiveled neatly at the top of the penalty area, drove into the box and was deliberately hauled down from behind by Adrian Mora. The center back received a straight red card for denying an obvious scoring opportunity, and Nemeth heaped further misery on Toluca with a brilliant spot kick into the upper right corner of the net.
Daniel Salloi replaced Russell as a 66th-minute substitute and nearly added to the blowout with a 20-yard drive that rattled the woodwork. Four minutes later, fellow Sporting substitute Erik Hurtado unleashed a wicked side volley that grazed the outside of Talavera's right-hand post.
Toluca's disparaging bid for a consolation goal was rebuffed in the 85th minute when Santiago Garcia's curling delivery was headed marginally wide by Brian Rubio. The Red Devils would end the game without a single shot on target as Sporting goalkeeper Tim Melia picked up his second consecutive clean sheet.
An impressive ousting of Toluca will give Sporting plenty of confidence heading into Sunday's MLS season opener against star-studded LAFC. Vermes' side will travel from Toluca to Los Angeles on Friday ahead of the high-profile encounter at Banc of California Stadium, which will air live nationally on ESPN and ESPN Deportes at 7:30 p.m. CT. Listeners can also follow the action on Sports Radio 810 WHB and ESPN Deportes KC 1480 AM as Sporting kick off their 24th campaign in Major League Soccer.
QUOTES Sporting Kansas City Manager Peter Vermes
On what his side accomplished in the two-legged series against Toluca:
"The objective was to get through this leg and move on to the next phase. I thought the first 20 minutes were very difficult just for the guys to get used to the altitude, but we got our second wind at about 20 minutes and thereafter. I give the guys a lot of credit, they were tough physically and also tough mentally."
On scoring the away goal early in the game:
"We talked about that they were going to come out very explosive at the beginning and that we were going to have to be brave in playing our way. I thought it took us a couple of minutes and we kept our composure and then at that point, we were stringing one or two passes together, they were pushing a lot of guys forward and then great run by Gerso (Fernandes), awesome ball by Roger (Espinoza) and then Gerso does a great job to cut back on the guy. The goalkeeper almost commits himself too much and Gerso finds the back of the net."
On the level of travel early in the season:
"Physically, there's no doubt that as we continue to move on and have the games that we do, we're going to have to move the team around a little bit. But some of that stuff's going to have to be done when we get to LA tomorrow and then Saturday try to figure out where the guys are. That's going to be a constant - us taking inventory after each game - and then I don't want to look too far down the road, but we've got to always keep an eye on that next game and how you're going to approach it as well.
"It's not going to be easy, but the guys have worked hard and as I said before, there's an unselfishness within the group to understand that everybody is going to have to have their impact on the team if we're going to continue to move forward. Now we've got a big game against LA, they're a very good team, we're playing at their place, it's their home opener so it's not like we're dropping the level of game or anything, we're taking it up a notch."
On if the team can take confidence from this series into a different competition:
"I don't know, I think it's good that we've got a couple of games under our belt, but I also think that every game is different. What you have to always bring to the table which we did these last two games is we brought an incredible work ethic. As I said before, we were tough physically and we were tough mentally and that has to be a consistent scene from game to game so now we have to replicate that again come this weekend."
On the Toluca fans cheering on the Sporting KC team toward the end of the game:
"I think the guys realized that their fans appreciated our play, we didn't come just to sit back and absorb pressure. We came to play our way and they appreciated it, and I think they appreciated the entertainment aspect of it. That's always a very positive thing, especially coming into a game like this and a place like this because this club has an incredible history, we have a ton of respect for them and it was not an easy game by any means today."
Sporting Kansas City defender Matt Besler
On advancing 5-0 on aggregate against Toluca:
"We talked about coming into a tough environment tonight, knowing that they were going to put a lot of pressure on us. We talked about coming out strong the first 10 minutes and if we can get a goal, great, but if not try to come into halftime even or ahead. Those were our two goals and despite the early chance we gave away on the corner kick, which could've turned things and made things interesting, we responded in the right way and Gerso puts one away and it really gave us control of the series."
On the importance of keeping a clean sheet on the road:
"It's important for sure. It gives us confidence moving forward. Obviously the last 25 minutes when they were playing down a man makes it difficult for them, but I thought we kept our shape well. At the end of the day, it's always good when you can go on the road and get a shutout. That's going to give you a really good chance to accumulate a lot of points throughout the season."
On the quick turnaround opening the season at LAFC on Sunday:
"It will be a challenge for sure because it's a quick turnaround, but this group will be up for it, it's a challenge we're looking forward to. LAFC is a team we respect because they play well, they're a tough team to beat - especially at home. At the same time, we're going to put together a strong group and go after it just like we've gone after the last two games and play our style and see what happens."
Sporting Kansas City goalkeeper Tim Melia
On his reaction to Sporting's 2-0 win:
"We came here and accomplished our objective, which was to get through to the next game. From the first leg to the second leg, I thought we improved with our possession. To be as plain as ever, we did what we needed to do."
On how Sporting performed well in high altitude:
"You're going to see a lot more of a possession-oriented team this year than last. We had a really good preseason, and I thought everyone came in super fit. That was evident on the field in the first round of the Champions League. Now we've got to rest our bodies and get ready again because we've got a Western Conference opponent at LAFC in a couple of days."
On the keys to a quick turnaround at LAFC on Sunday:
"It's business as usual. Everyone will get their rest tonight and tomorrow, and then we'll have a light training to get everyone's legs back. I thought this game worked in our favor in the sense that we had so much possession at the end. We saved our legs a little bit, but it's going to be a really difficult game against a quality opponent in LAFC."
2019 Scotiabank Concacaf Champions League
Round of 16 (Leg 2 of 2)
Sporting Kansas City wins 5-0 on aggregate
Estadio Nemesio Diez | Toluca, Mexico
Attendance: 14,519
Weather: 57 degrees and clear
Score 1 2 F AGG
Sporting Kansas City 1 1 2 5
Deportivo Toluca FC 0 0 0 0
Sporting Kansas City: Tim Melia; Graham Zusi, Andreu Fontas, Matt Besler (C), Seth Sinovic; Ilie Sanchez, Roger Espinoza, Felipe Gutierrez (Kelyn Rowe 70); Johnny Russell (Daniel Salloi 66), Krisztian Nemeth (Erik Hurtado 73), Gerso Fernandes
Subs Not Used: Adrian Zendejas, Botond Barath, Rodney Wallace, Yohan Croizet
Deportivo Toluca FC: Alfredo Talavera (C); Rodrigo Salinas, Adrian Mora, Jonatan Maidana, Osvaldo Gonzalez; Pablo Barrientos (Brian Rubio 72), Antonio Rios, Alan Medina, Ivan Acero; Emmanuel Gigliotti (Santiago Garcia 64), Diego Abella (Luis Mendoza 46)
Subs Not Used: Luis Garcia, Kevin Castaneda, Leonel Lopez, Federico Mancuello
Scoring Summary:
SKC -- Gerso Fernandes 2 (Roger Espinoza 1) 8
SKC -- Krisztian Nemeth 2 (penalty kick) 62
Misconduct Summary:
TOL -- Pablo Barrientos (yellow card; unsporting behavior) 11
TOL -- Adrian Mora (red card; denial of obvious goal scoring opportunity) 61
Stat SKC TOL
Shots 11 10
Shots on Goal 6 0
Saves 0 4
Fouls 14 10
Offsides 3 0
Corner Kicks 1 5
Referee: Mario Escobar
Assistant Referee: Gerson Lopez
Assistant Referee: Humberto Panjoj
Fourth Official: Bryan Lopez
• Discuss this story on the Major League Soccer message board...


Major League Soccer Stories from March 1, 2019
The opinions expressed in this release are those of the organization issuing it, and do not necessarily reflect the thoughts or opinions of OurSports Central or its staff.