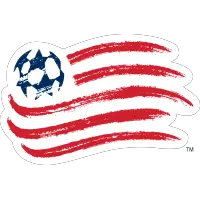 Revolution Defeat New York City FC, 2-1
October 11, 2020 - Major League Soccer (MLS) - New England Revolution News Release



FOXBOROUGH, Mass. - The New England Revolution (6-4-7, 25 pts.) defeated New York City FC, 2-1, at Yankee Stadium on Sunday afternoon. Teal Bunbury opened the scoring with the Revolution's quickest goal of the season in the third minute, when he combined with Lee Nguyen and scored with his left foot from the penalty area. With the assist, Nguyen - who doubled New England's lead by converting a penalty kick in the 80th minute - became the first player in Revolution history to reach 50 goals and 50 assists. New York City's Alexander Callens pulled one back for the hosts in the third minute of second-half stoppage time.
Nguyen now owns 52 goals and 50 assists for his Revs career, and 55 goals and 59 assists across his entire MLS career. When Nguyen was traded to LAFC in 2018, he departed one assist shy of reaching the 50/50 mark with the club. Since being reacquired by New England on Sept. 8, he has appeared in each of team's seven games, including six consecutive starts. Both his goal and assist in today's contest were his first since rejoining the team. Diego Fagundez can join Nguyen in the 50-50 club with five more assists.
Bunbury's goal is his fifth of the season, which moves him into a tie with Gustavo Bou for the team lead. The forward has scored in the third minute of play twice this season, having also done so on Sept. 6 at Chicago.
In net, goalkeeper Matt Turner set a single-game season high with seven saves.
With today's win, the Revolution move within one point of New York City for fifth place in the Eastern Conference. It also continues an impressive run of away form for the club, whose five away wins are tied with Toronto and Portland for most in MLS.
New England returns to action on Wednesday, Oct. 14, when the club visits the Montreal Impact at Red Bull Arena. The match kicks off at 7:30 p.m. ET, and will air on NBC Sports Boston, 98.5 The Sports Hub, and in Portuguese on WBIX 1260 AM Nossa Radio USA.
POSTGAME NOTES
New England Revolution 2, New York City FC 1
October 11, 2020 - Yankee Stadium (New York City, New York)
Revolution Defeat New York City FC, 2-1, at Yankee Stadium
The Revolution (6-4-7, 25 pts.) defeated New York City FC, 2-1, on Sunday at Yankee Stadium in the third and final regular season meeting between the two Eastern Conference sides.
With tonight's victory, New England has registered five victories away from Gillette Stadium, including the MLS is Back Tournament, for the first time since 2015. New England's road record improves to 4-2-0.
Teal Bunbury's third-minute strike, on Lee Nguyen's 50th assist in a Revolution uniform, gave the Revolution a 1-0 lead. Nguyen closed the scoring on an 80th-minute penalty kick.
New England improves its all-time record against New York City FC to 7-5-4, including a 3-3-2 record at Yankee Stadium.
Head Coach and Sporting Director Bruce Arena's all-time record improves to 216-128-104, including a 3-3-1 mark against New York City FC.
Lee Nguyen Becomes First Player in Club History to Join 50-50 Club
Midfielder Lee Nguyen became the first player in the Revolution's 25-year history to register 50 goals and 50 assists with the club with his assist on Teal Bunbury's 3rd-minute goal. Nguyen added the 52nd goal of his Revolution career with an 80th-minute penalty kick.
Nguyen's goal and assist were both his first in a Revolution uniform since Sept. 23, 2017 in a 2-1 win over Toronto FC.
Nguyen's 59 career assists rank sixth among all active players in MLS.
With two more appearances, Nguyen will become the 10th player in Revolution history to log 200 games played with the club.
Nguyen successfully completed 24 of 31 pass attempts and logged 41 touches in 86 minutes of action in his sixth consecutive start.
Teal Bunbury Nets 5th Goal of 2020, Ties Gustavo Bou for Team Lead
Forward Teal Bunbury's left-footed tally in the 3rd-minute marked his fifth goal of the 2020 season, matching forward Gustavo Bou for the team lead in goals scored.
Bunbury's goal was the 39th of his Revolution career. The 11th-year veteran in his seventh season with New England is two goals shy of equaling Joe-Max Moore (41) for fifth on the club's all-time scoring list.
Bunbury's tally also marks his 16th game-winning goal with New England, tied with Diego Fagundez for third most in the club history. The game-winning goal is Bunbury's third of 2020, one behind the MLS lead.
Matt Turner Registers Season-High Seven Saves
Goalkeeper Matt Turner logged a season-high seven stops in tonight's win.
Turner's 54 saves this season rank fourth-best in MLS, according to Opta.
With tonight's victory, Turner's career record improves to 22-18-22.
New England's defense has allowed one or fewer goals in 14 of 17 games this season, including six clean sheets.
Revolution Make Two Changes to Starting Lineup
The Revolution made a pair of changes to the Starting XI from the team's previous match on Oct. 7 vs. Toronto FC as Cristian Penilla replaced Diego Fagundez and Teal Bunbury started in place of Adam Buksa.
Penilla exited the match in the 37th minute due to injury and was replaced by Diego Fagundez. With four more appearances, Fagundez (257) will match Shalrie Joseph (261) for the club's all-time regular season games played record.
Matt Polster returned to the match day squad after missing the previous two games due to an injury suffered on Sept. 27. Polster logged 32 minutes of action as a substitute and successfully completed 10 of 12 pass attempts.
Antonio Delamea made his first appearance since Sept. 6 in tonight's victory.
GAME CAPSULE
Referee: Armando Villareal
Assistant Referee: Brian Dunn (AR1), Jose Da Silva (AR2)
Fourth Official: Ismir Pekmic
Video Assistant Referee: Jorge Gonzalez
Weather: 65 degrees and cloudy
Attendance: N/A
Scoring Summary:
NE- Teal Bunbury 4 (Lee Nguyen 1) 3'
NE- Lee Nguyen 1 (Penalty Kick) 80'
NYC- Alexander Callens (Alexander Ring) 90+3'
Misconduct Summary:
NE- Lee Nguyen (Yellow Card- Unsporting Behavior) 45'
NE- Scott Caldwell (Yellow Card-Unsporting Behavior) 58'
NE- Kelyn Rowe (Yellow Card-Unsporting Behavior) 76'
NE- DeJuan Jones (Yellow Card-Unsporting Behavior) 83'
New England Revolution: Matt Turner; DeJuan Jones, Henry Kessler, Andrew Farrell, Brandon Bye; Tommy McNamara (Kelyn Rowe 58'), Scott Caldwell (Matt Polster 58'); Lee Nguyen (Antonio Delamea 86'), Tajon Buchanan, Cristian Penilla (Diego Fagundez 37'); Teal Bunbury (Adam Buksa 58')
Substitutes Not Used: Brad Knighton, Michael Mancienne, Kekuta Manneh, Alex Büttner
New York City FC: Sean Johnson; Anton Tinnerholm, Maxime Chanot, Alexander Callens, James Sands (Nicolas Acevedo 86'), Gudmundur Thorarinsson (Ronald Matarrita 70'); Alexander Ring, Keaton Parks (Tony Rocha 86'); Valentin Castellanos, Jesus Medina (Gary Mackay-Steven 70'), Ismael Tajouri-Shradi
Substitutes Not Used: Luis Barraza, Juan Pablo Torres, Joe Scally, Sebastien Ibeagha, Brad Stuver
New England Revolution Team Statistics New York City FC
12 (5) Shots (on Target) 16 (8)
1 Blocked Shots 3
3 Saves 7
4 Corner Kicks 9
2 Offsides 8
15 Fouls 11
280 (64%) Passes Attempted (% Completed) 561 (83%)
33.2% Possession 66.8%
POSTGAME QUOTES
New England Revolution Head Coach Bruce Arena
On Teal Bunbury scoring in the third minute:
Arena: "Obviously, in our sport, a gone goal lead early in the game is important. However, I don't know when we scored that goal. It was the second? Third minute. We still had 87 minutes and it certainly wasn't easy - 87 [minutes] plus four [minutes of stoppage time]. So, it was challenging, but certainly getting off to an early lead was critically important. We hung in there and I thought the last 15 minutes of the first half, New York City really got after us. We regrouped at halftime, did a good job of starting the second half, and obviously the second goal was critically important. I'm disappointed we conceded one at the end, but certainly happy with the three points on the road."
On making three substitutions at once in the 58th minute and the impact they made:
Arena: "It was just fresh legs. Scott Caldwell and Tommy McNamara put in an incredible amount of minutes over the last three, four, five games, and they were dead. We needed some fresh legs in the middle of the field, and the [substitutes] gave us that."
On Lee Nguyen taking the penalty kick:
Arena: "First of all, you have to be on the field to take a penalty, right? Lee [Nguyen] is certainly one of our options. Going into the game today, Lee was the choice if we had a penalty. But it depends on who's on the field. Certainly, Lee is always going to get consideration. Gustavo [Bou] has taken penalties as well, as has Carles Gil, who hasn't obviously played in a long time. So, depends who's on the field and what we talk about the day before."
On Lee Nguyen's influence on the game:
Arena: "Just some composure on the ball. I thought at times during the game, especially during the first half, we lost any kind of control we may have had on the game because we couldn't hold onto the ball or complete any passes. Lee certainly got that straightened out for us in the second half. That was important because they're a very good team and they were throwing numbers forward when we were able to keep the ball a little bit better."
On the referees:
Arena: "Do I think the referees were consistent today? I don't even know how to answer the question. He missed a few calls like you do every game. We know mistakes are going to be made by the referee. When they're crucial mistakes like we saw in the Toronto game where that foul wasn't called on [Andrew] Farrell - the game changer - that's disappointing and to me, that's inconsistent. Today, there weren't really any missed calls. You're going to miss some, so that's okay by me. And I think for the most part it was okay. Certainly, we got a penalty, which wasn't an easy play for the referee to make. And he did, so I can't complain."
On the status of Gustavo Bou and Cristian Penilla:
Arena: "Gustavo [Bou] will be back shortly. Perhaps next week. Cristian Penilla, I don't know at this point the extent of his injury. I think it was an ankle. It might've been a heel. I'm not exactly sure. We'll know more obviously tomorrow and Tuesday."
Revolution Forward Teal Bunbury
On playing with Lee Nguyen again:
Bunbury: "It's great. He's a talented player and, like you said, we've had some good times together, also some bad times, but playing with him is easy. I think we've got a connection and I'm just really happy and proud we were able to get three points tonight."
On scoring early:
Bunbury: "I think it was huge. We were talking about getting the first foul, first goal and really wanted to take it to them. We know it's a tough place to play here at Yankee Stadium so I think that was huge for our morale and it's also tough once you get that lead that early to stick with it for a full 90 minutes plus but I'm really happy and proud of the way we played tonight. We worked for each other, it was a battle. I think we got stuck in some tackles, weren't easy to play against. There's still some things to work on but coming in here and we've been talking about these six point swings so this was huge for us."
On what he was thinking before the goal:
Bunbury: "Score. The pressure was coming on my back and Sean Johnson is a great keeper, he was coming out. I had a feeling he was going to try to get low so I maybe wanted to try to scoop it over his legs a little bit and I'm just fortunate it went in."
On the slippery playing surface:
Bunbury: "I don't know, I think in certain areas it seems like it's laid awkwardly. So in some areas it was pretty slippery and in other areas it was a little harder so it was tough to get some footing. Both team's had to play on it so we can't really have any excuses about that. It was a hard-fought win."
On using his left foot to score:
Bunbury: "I would say I initially wanted to take it on my right foot but the pressure [from behind] kind of on me, my touch was a little closer than I anticipated and Sean Johnson kind of came out a little quicker so I thought the easiest finish would be with the top of my left foot."
Revolution Midfielder Lee Nguyen
On reuniting with former Revolution teammates from his first stint with the club and his assist on Teal Bunbury's goal:
Nguyen: "Coming back here was a definitely a familiar feeling because of the guys I've played with before. It was great to be able to get that chemistry right off the bat. The goal with Teal, that's a play we've been able to combine with quite a bit in our time. I know Teal likes it in behind and once you play that, I just knew to play it into space for him to run onto and he did the rest to be able to put in a great finish at the end there."
On the team's plan to utilize its speed in the attack during tonight's victory:
Nguyen: "We know NYC likes to play a high line and there were going to be opportunities, if we were able to find time on the ball, to find those guys in the space. When you have three fast guys up top, that's heaven for me, to have all those kinds of options. To be able to find Teal and get that first goal early was huge. It gave us a little bit of cushion going into the halftime. I think in the second half we played a bit better, being able to retain possession a bit more, trying to create more opportunities and wear them down a bit."
On becoming the first player in Revolution history to register 50 goals and 50 assists with the club and whether he sees himself retiring with New England:
Nguyen: "It's a great honor. Like I said, to be able to do that for one club that means a lot to me. It's also a credit to the guys I've been playing with because without them there's no way I'd be able to do it. This is a great moment for me personally. I feel proud to be able to do 50-50 all in a Revs shirt."
On the challenges in recovering and preparing with a quick turnaround heading into Wednesday's match against Montreal:
Nguyen: "It's not easy. It's been a lot of games in short days of rest. Guys have put in a great amount of effort. Hopefully we get back tonight and we'll be able to get in some rest, and the recovery process begins. This season's going to test the depth of every team. We have guys who can step up as well. It's going to take everybody for this month."
On when he realized he became the first player in club history to reach the 50-50 milestone:
Nguyen: "I didn't really realize it until, honestly until after the PK. I was just happy because we knew this was going to be a tough place to come in and play. We were able to get the first goal early on and I knew how hard the next 30 minutes were going to be. That goal and that cushion were so huge. More than anything I was just so happy for [Teal] to finish that ball and make it a little bit easier on us."
On the mental approach to attempting a penalty kick in an empty stadium:
Nguyen: "It was no different. If anything it's probably harder with no fans because you're just more in your head. It does become more of a mental game, I think, without the fans. I've been up against Sean [Johnson] a bit so I felt confident."
• Discuss this story on the Major League Soccer message board...


Major League Soccer Stories from October 11, 2020
The opinions expressed in this release are those of the organization issuing it, and do not necessarily reflect the thoughts or opinions of OurSports Central or its staff.
Other Recent New England Revolution Stories