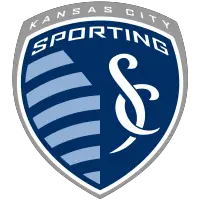 Hurtado Stunner Lifts Sporting to Win over Nashville
October 11, 2020 - Major League Soccer (MLS) - Sporting Kansas City News Release



Forward Erik Hurtado's world-class volley lifted Sporting Kansas City (9-5-2, 29 points) to a 2-1 comeback victory over 10-man Nashville SC (4-6-6, 18 points) on Sunday night at Children's Mercy Park.
Faced with a 1-0 deficit at halftime, Sporting leveled terms on a 53rd-minute goal from Gerso Fernandes before Hurtado came off the bench to bag a jaw-dropping stunner in the 79th minute. The magisterial strike stood as the match-winner as Sporting claimed their third consecutive triumph and moved within a point of Western Conference leaders Seattle Sounders FC.
Manager Peter Vermes' side has racked up three regular season wins in the space of nine days for the first time since 2014, marking the seventh such occurrence in club history. The result also pushed Sporting's record to 10-3-4 in inaugural regular season meetings with expansion clubs and snapped Nashville's four-game unbeaten run.
Gerso and right back Jaylin Lindsey accounted for Sporting's two fresh faces in the starting XI from a 1-0 home win over Chicago FC on Wednesday. Lindsey -- making his first start since Sept. 5 -- replaced the injured Graham Zusi, Gerso joined the attack, and Gadi Kinda dropped from center forward into the midfield as Roger Espinoza moved to the substitutes' bench.
Taking the field at Children's Mercy Park for the first time, Nashville needed just 62 seconds to fire warning signs at Sporting's backline. Costa Rican international Randall Leal was afforded space on the right edge of the penalty area and tried his luck with a venomous blast from an acute angle, forcing goalkeeper Tim Melia to tip the ball onto the crossbar and keep the game goalless.
Sporting were less fortunate in the 15th minute when the visitors were errantly awarded a corner kick following a set piece into the box. Nashville nevertheless converted on the opportunity as Zimmerman rose to meet Leal's corner and snap a header that beat Melia, caromed off the head of Sporting's Johnny Russell and bounced over the goal line. Zimmerman recorded his second goal of the season on the play and put an end to Nashville's 235-minute scoreless drought dating back to Sept. 26.
The hosts retorted by conjuring their first chance in the 23rd minute, with Russell overlapping Shelton on the right channel, receiving a well-weighted pass and seeing his left-footed effort repelled by Nashville goalkeeper Joe Willis. Less than three minutes later, a decadent Sporting attack involving Kinda, Russell and Gerso culminated with a dangerous delivery whipped across the face of goal that narrowly eluded Lindsey at the far post.
At the opposite end, Melia produced an excellent stop in the 36th minute by diving low to his left and casting aside Derrick Jones' turf-trimmer through traffic. Nashville had another bite at the apple on the ensuing loose ball, but Sporting left back Amadou Dia extinguished the danger with a headed clearance.
The second half belonged to Sporting, who restored parity in the 53rd minute thanks to a brilliant display of skill from Russell. The Scottish international slalomed down the right side, surging past defender Daniel Lovitz and dancing along the endline before cutting a pass low across the goalmouth for Gerso, who had the simplest of finishes at point-blank range. Gerso's second goal of the campaign -- notched via Russell's third assist in 2020 -- also extended Sporting's scoring streak to 16 regular season matches, tied for the third-longest in club history and four shy of the team record.
The complexion of the game took another sharp change two minutes after Gerso's equalizer when Nashville's Alistair Johnson was sent off for his second yellow card offense. Sporting had effectively seized momentum at this defining juncture of the contest and almost took the lead on the hour mark when Hurtado settled a diagonal pass from Busio, calibrated at the top of the box and curled a shot off the woodwork.
However, Hurtado would not be denied with 11 minutes remaining. Dia's looping diagonal ball from the left wing to the opposite side of the box was met emphatically by Hurtado, whose phenomenal volley dipped over a helpless Willis and nestled into the left corner of the net. Hurtado has tabbed three goals this season in just 153 minutes of action, including two as a substitute, while Dia collected his first MLS assist since September 2015.
Sporting comfortably controlled the final moments of the game to see out a 2-1 triumph and will look to continue their winning ways Wednesday with a challenging trip to FC Dallas (5-4-6, 21 points) at Toyota Stadium in Frisco, Texas. The 7:30 p.m. CT showdown will air live on FOX Sports Kansas City and FOX Sports GO.
QUOTES
Sporting Kansas City Manager Peter Vermes
On Erik Hurtado's goal...
That goal was a world-class goal that he scored today...It was an unbelievable finish.
On playing Nashville for the first time...
I thought that they were good in the first half. They were very organized. We knew that a lot of times what they do really well is they get seven guys behind the ball and they were doing a really good job of that. They also stepped the game up and pressed a little bit and they were pretty good at it. I think that we were a little bit sluggish in the first half, but we found a way in the second half. We made a few adjustments. Obviously we scored, then the sending off and the momentum shifted. The other piece is that we deserved it based on the positive play that we were creating. We were taking it to them a little bit. With two fouls on the same guy, I give the referee credit because there has been many times this season where a second yellow should have been given and it wasn't. I give Fotis (Bazakos) a lot of credit for that. And then we were energetic to go score the second one, which sometimes - when you get yourself level in a game like this and you weren't playing that well in the first half because you were a little sluggish - you almost concede and you're satisfied and complacent with the fact that you got yourself back to even and you finish out the game. A lot of teams do a good job playing with a man down. But we still pushed the game which was excellent.
On Erik Hurtado and others stepping up for Sporting KC...
Whether it's because of injury or just fatigue or just too much congestion with the schedule, it's really been about everybody on the roster contributing. It's an important aspect for any team. I've never experienced a season like this before where every single player on the roster has been used over the course of the season and in meaningful ways. For sure, I give the players a lot of credit. I also give the staff a lot of credit because they've done a really good job keeping the guys connected. If they're not playing in the game, getting them ready to play and participate and put minutes in. And when they do, make them effective minutes as well. It's a combination of those two things. It's not one without the other.
On the three-game winning streak...
Obviously, we've got a big match on Wednesday against Dallas. It won't be easy. They're a very good team. The biggest thing I think is that we've been focused on the game at hand. The guys have done a good job of that here as of late. I'm not going to say we've figured it out by any means, but we've gotten into a better rhythm with games every 3-4 days. We've been smart with the lineup, we've been smart with our substitutions and we've got to continue to try to keep doing that. Every game is different in this league right now. It's also different for the teams. We were a little bit sluggish in this game. I can't tell you why, but it's understandable. There's times in the regular season where if we're sluggish, I lose it a little bit at halftime maybe. But today I couldn't because I just know that there's so many different variables that could have affected it. So really what it was about was getting on in the second half and trying to get a little bit more positive play. It was all about us getting our first goal. If we could get that, I thought momentum would shift and it did. The guys did a good job of finding a way back into the game. They should be happy with that and they are.
On the substitution of Erik Hurtado...
When (Khiry Shelton) got hurt, it changed things a little bit. At the end, Erik (Hurtado) came in at a good time and provided us with a real spark. He was very energetic and put them under a lot of pressure. Obviously, the goal was magnificent.
On breaking down Nashville's defense...
It's very hard to play through this team in between the lines because they do a good job of protecting the middle. (The wide channels were) definitely a place of emphasis that we wanted to attack.
Sporting Kansas City forward Erik Hurtado
On scoring the goal the way he did...
I've done it a handful of times back in college, back in high school and middle school, but never on a big stage like this. It was pretty cool.
On scoring the game winner...
That's what I'm here for, to help this team in any way that I can. I was called upon tonight and I was fortunate to get a ball to put in the back of the net and that's what I'm going to try to do when I'm out there is help the team get the win and we did that tonight.
On how he scored the winner...
[Amadou] Dia and I have worked on that play a few times on off days. He gets the ball out wide and he plays me across or plays me behind the defense, so we talked about it before the game: if we got a chance to run that play, he knows. He saw me make the run in behind and I just had to focus and keep eye contact on the ball and connect with it - fortunate to get it in the back of the net.
On his celebration after the game winner...
I'm lucky enough to be having a son, due at the end of October, young Trystan, so that goal was for him. My girlfriend was in the stands and she's got the big belly right now, so I thought I'd put the soccer ball inside my shirt to honor her and my son.
On playing against Nashville defense...
I was more focused on us and what we were trying to do. When they got the ball, press them. When we got the ball, get in behind and get into places where I can help the team get forward. That's what my focus was on. I thought we did well as a team to rotate the ball around the field and we were able to get behind the defense and through the defense a few times, so I think we did pretty well with that.
Sporting Kansas City forward Johnny Russell
On attacking Daniel Lovitz after his yellow card...
I think I try to drive at all times at players but especially if they get a card then I'll probably make a point of going at them a bit more direct and leaving the ball there and letting them think they can get it then I try to nick it past them and let them hit me. After the early card, he did well not to dive in on any challenges. They were doubling up on me and sometimes there were three men on me which made it a little bit more difficult to drive at him in the second half, but I got the opportunity on the first goal. Obviously, that set us up to go on and win it.
On comparing the Erik Hurtado goal to Yohan Croizet's goal in 2018...
I'm going to go with Hurtado's. Yohan's came down from a ridiculous height, but Hurtado's coming over his shoulder like that to hit it back across goal, it has to be perfect and it was. I told him it was one of the most outrageous finishes I've seen live in a game. I'm going to go with that one.
On his assist on the Gerso Fernandes' goal...
In the first half, we started like the last game. We started pretty sluggish and we couldn't get going. We just weren't our normal selves. We gave them a bit of momentum and let them have too much of the ball and obviously they get the goal. The last twenty minutes of the first half, I thought we picked it up and then came out in the second half and I thought we dominated the second half. It was only a matter of time. Getting the goal relatively early helps. It was probably one of those games where it was going to take something a little bit special and Hurtado supplied that.
On coming from behind...
We knew coming into the game that we couldn't give them anything to hold onto with how well they've defended, how good they've been defensively recently with the clean sheets they've kept. So to give them that goal, it made it a little bit harder for us. Maybe they sat in a little bit more because of it. They had something to hold onto. From there, I felt that we controlled the game and created a lot of chances. We had a few shots from outside of the box that didn't really trouble them. Mine in the first half that Khiry put me in and Roger's, those are the types of chances that we probably should have taken as well. All in all, I think we had the chances to win the game. It was just nice to get the points again. We're on a little bit of a run now where we probably haven't played as well as we were before that and we weren't picking up points. The game during the week was a little bit scrappy and we win that, and we had to dig deep again tonight. It just shows a different side of our game. We can play nice football but when it's time to get down to work as well, we are more than capable of outfighting teams as well.
On comparing Hurtado's goal to Marco van Basten...
I was thinking that right away. It was a little bit before my time, but everyone's seen that goal. Honestly when Dia clips the ball in, I'm thinking take a touch. The confidence you need to take that shot on, I don't think people understand how hard that technique is. He executed it perfectly. I said that to him at the time as well, I couldn't believe it to be honest what I'd seen. I thought tonight would take something a little bit special and he more than produced that. I'm not sure if it was the same sort of meaning and scenario as van Basten but the technique is definitely up there.
Sporting Kansas City is owned by Sporting Club, an entity founded by a group of local business and community leaders comprised of the Patterson Family, Cliff Illig, Pat Curran, Greg Maday and Robb Heineman. Sporting prides itself on a commitment and vision to provide high-performance experiences. Sporting Club purchased the team from the Hunt Sports Group in 2006, and under its direction has opened Swope Soccer Village, Children's Mercy Park, Compass Minerals Sporting Fields and Compass Minerals National Performance Center while investing in the Sporting KC Academy and Sporting Kansas City II for developing local youth into homegrown talent. A charter member of Major League Soccer, Sporting are two-time MLS Cup champions (2000, 2013) and four-time winners of the Lamar Hunt U.S. Open Cup (2004, 2012, 2015, 2017).
2020 MLS Regular Season
Match 16 of 23
Children's Mercy Park | Kansas City, Kansas
Weather: 80 degrees and sunny
Score 1 2 F
Sporting Kansas City (9-5-2, 29 points) 0 2 2
Nashville SC (4-6-6, 18 points) 1 0 1
Sporting Kansas City: Tim Melia; Jaylin Lindsey, Roberto Puncec, Winston Reid, Amadou Dia (Luis Martins 81'); Ilie Sanchez, Gadi Kinda, Gianluca Busio (Roger Espinoza 65'); Johnny Russell (C), Khiry Shelton (Erik Hurtado 49'), Gerso Fernandes (Daniel Salloi 81')
Subs Not Used: John Pulskamp, Andreu Fontas, Graham Smith, Cam Duke, Felipe Hernandez
Nashville SC: Joe Willis; Alistair Johnson, Walker Zimmerman (Jalil Anibaba 64'), Dave Romney, Daniel Lovitz; Randall Leal, Dax McCarty (C), Tah Anunga (Matt LaGrassa 76'), Alex Muyl (Eric Miller 60'); Derrick Jones (Jack Maher 76'), Abu Danladi (Taylor Washington 60')
Subs Not Used: Elliot Panicco, Brayan Beckeles, Hany Mukhtar, Alan Winn
Scoring Summary:
NSH -- Walker Zimmerman 2 (Randall Leal 1) 15'
SKC -- Gerso Fernandes 2 (Johnny Russell 3) 53'
SKC -- Erik Hurtado 3 (Amadou Dia 1) 79'
Misconduct Summary:
NSH -- Alistair Johnston (yellow card; unsporting behavior) 12'
NSH -- Daniel Lovitz (yellow card; unsporting behavior) 38'
SKC -- Ilie Sanchez (yellow card; unsporting behavior) 52'
NSH -- Alistair Johnston (second yellow card/red card; unsporting behavior) 54'
NSH -- Derrick Jones (yellow card; unsporting behavior) 76'
Stat SKC NSH
Shots 15 9
Shots on Goal 6 5
Saves 4 4
Fouls 11 13
Offsides 1 1
Corner Kicks 1 3
Referee: Fotis Bazakos
Assistant Referee: Peter Balciunas
Assistant Referee: T.J. Zablocki
Fourth Official: Nima Saghafi
VAR: Jon Freemon
AVAR: Fabio Tovar
• Discuss this story on the Major League Soccer message board...


Major League Soccer Stories from October 11, 2020
The opinions expressed in this release are those of the organization issuing it, and do not necessarily reflect the thoughts or opinions of OurSports Central or its staff.