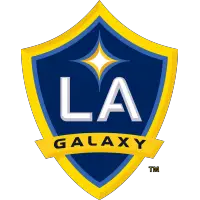 LA Galaxy Earn 4-1 Win over the Portland Timbers at Dignity Health Sports Park on Friday Night
July 31, 2021 - Major League Soccer (MLS) - LA Galaxy News Release



LOS ANGELES - Playing the first of three consecutive matches at home, the LA Galaxy earned a 4-1 win over the Portland Timbers at Dignity Health Sports Park on Friday night. Rayan Raveloson scored his fourth goal of the season, while Samuel Grandsir tallied his first career goal for the Galaxy. Additionally, Julian Araujo notched two assists, while Sacha Kjlestan and Victor Vázquez added goals for LA.
LA Galaxy Against Portland Timbers
Friday's match marked the 28th MLS regular-season meeting between Portland and LA, with the series tied 11-11-6. In 14 all-time regular-season matches played against the Timbers at Dignity Health Sports Park, the Galaxy hold a 8-3-3 record. In two meetings between Portland and LA in 2021, the series is tied 1-1-0. The next time the two clubs meet in 2021 will be at Dignity Health Sports Park on Oct. 16.
Galaxy Run of Form
Following a loss, the Galaxy improved to 5-0-1 during the 2021 regular-season campaign, outscoring their opponents 14-6. In eight matches played at home in 2021, the Galaxy are 6-2-0, scoring 16 goals and conceding nine. The Galaxy are 5-2-0 in seven matches played in the Community kit in 2021.
The Raveloson Will Be Televised
In his sixth appearance of the 2021 campaign, Raveloson notched his fourth goal for the Galaxy. Dating back to July 4, his debut for the Galaxy, Raveloson is tied for the league-lead in goals scored with LAFC's Carlos Vela (4). Raveloson finished the match with a game-high 11 possessions gained.
Goal-Scoring Plays
LA - Rayan Raveloson, 27th minute: After Victor Vazquez's corner kick service was partially cleared away, the rebound fell to Raveloson, whose bicycle kick shot from just outside the six-yard box found the back of the net.
POR - Jeremy Ebobisse (Yimmi Chara, Diego Valeri), 29th minute: Jeremy Ebobisse received a pass inside the penalty area, cut onto his left foot and rolled his shot into the bottom left corner of the net.
LA - Victor Vázquez (Julian Araujo), 34th minute: Driving down the right wing, Araujo delivered a cross into the middle of the box to Vazquez, who steered his headed shot into the top corner of the goal.
LA - Sacha Kjlestan (penalty kick), 53rd minute: After Kévin Cabral was fouled inside the penalty area, Kljestan calmly placed his shot past Timbers goalkeeper Steve Clark.
LA - Samuel Grandsir (Julian Araujo), 56th minute: Araujo avoided the tackle of Jose Carlos Van Rankin down the right edge of the penalty area. After taking a touch, Araujo's floated cross to the back post found the head of Grandsir, who steered his shot past Clark.
Postgame Notes
LA is 9-6-1 (28 pts) this season, sitting in third place in the Western Conference standings.
The Galaxy's nine wins this season ranks tied for the second-most in MLS in 2021.
The Galaxy sit in fourth place in the Supporters Shield race, behind the New England Revolution (33 points), Seattle Sounders FC (32 points), Sporting KC (30 points).
Following a loss, the Galaxy improved to 5-0-1 during the 2021 regular-season campaign, outscoring their opponents 14-6.
Friday's match marked the 28th MLS regular-season meeting between Portland and LA, with the all-time series tied 11-11-6.
In 14 all-time regular-season matches played against the Timbers at Dignity Health Sports Park, the Galaxy hold a 8-3-3 record.
In eight matches played at home in 2021, the Galaxy are 6-2-0, scoring 16 goals and conceding nine.
The Galaxy are 5-2-0 in seven matches played in the Community kit in 2021.
Galaxy Head Coach Greg Vanney has a 4-4-0 record in eight MLS regular-season games managed against Portland during his time as a manager in MLS (2014-Present).
Dating back to the beginning of the 2015 MLS regular season, Vanney ranks first amongst all MLS head coaches in wins (94). Sporting KC's Peter Vermes ranks second (88), while Philadelphia's Jim Curtain ranks third (83). Orlando's Oscar Pareja (81) ranks fourth, while Seattle's Brian Schmetzer rounds out the top five (76).
Rayan Raveloson ranks second on the team with four goals in six games played (6 starts) in 2021.
Since making his debut for the Galaxy on July 4, Raveloson is tied for the league-lead in goals scored with LAFC's Carlos Vela (4)
Jonathan Bond leads all MLS goalkeepers in wins (9) during the 2021 campaign, and leads the league in saves (64).
In his last five appearances dating back to July 7, Victor Vázquez has tallied two goals and two assists.
In seven matches played dating back to June 26, Samuel Grandsir has tallied one goal and four assists.
Sacha Kljestan tallied a penalty kick goal, his third goal of the 2021 campaign, in the match against Portland.
Kljestan's penalty kick goal was the 12th of his MLS career, which ranks tied for 28th in league history.
Julian Araujo tallied two assists in the win over the Timbers.
The two-assist performance marks the second time in his career that Araujo has notched two assists in one game.
In six regular-season games played against the Timbers, Araujo has tallied one goal and two assists.
Bond, Grandsir, Kljestan and Jorge Villafaña are the only four Galaxy players play in every match this season (16).
Bond and Villafaña are the only two LA players to start every match this year (16).
Next Game
Next up, the Galaxy play host to Real Salt Lake at Dignity Health Sports Park on Wednesday, Aug. 4. The Aug. 4 match kicks off at 7:30 p.m. PT and features a regional television broadcast on Spectrum SportsNet.
LA Galaxy (9-6-1, 28pts) vs. Portland Timbers (6-8-1, 19pts)
July 30, 2021 - Dignity Health Sports Park (Los Angeles)
Goals by Half 1 2 F
LA Galaxy 2 2 4
Portland Timbers 1 0 1
Scoring Summary:
LA: Raveloson, 27
POR: Ebobisse (Y. Chara, Valeri), 29
LA: Vázquez (Araujo), 34
LA: Kljestan (penalty kick), 53
LA: Grandsir (Araujo), 56
Misconduct Summary:
LA: Villafaña (caution), 62
POR: Van Rankin (caution), 74
POR: D. Chara (caution), 83
POR: Mabiala (caution), 90+6
Lineups:
LA: GK Jonathan Bond; D Julian Araujo (Séga Coulibaly, 76), D Nick DePuy, D Derrick Williams, D Jorge Villafaña; M Sacha Kljestan © (Jonathan Perez, 90), M Rayan Raveloson, M Kévin Cabral, M Victor Vázquez (Adam Saldaña, 45), M Samuel Grandsir (Cameron Dunbar, 68); F Ethan Zubak (Augustine Williams, 67)
Substitutes Not Used: GK Jonathan Klinsmann; D Danilo Acosta, D Daniel Steres; M Daniel Aguirre
TOTAL SHOTS: 19 (Rayan Raveloson, 6); SHOTS ON GOAL: 6 (Kevin Cabral, 2); FOULS: 8 (Nick DePuy, Samuel Grandsir, 2) OFFSIDES: 3; CORNER KICKS: 3; SAVES: 3
POR: GK Steve Clark; D Pablo Bonilla (Blake Bodily, 60), D Larrys Mabiala, D Bill Tuiloma, D Jose Van Rankin; M George Fochive (Cristhian Paredes, 59), M Diego Chara ©, M Marvin Loría (Felipe Mora, 59) , M Diego Valeri (Sebastián Blanco, 59), M Yimmi Chara (Dairon Asprilla, 68); F Jeremy Ebobisse
Substitutes Not Used: GK Aljaz Ivacic; D Zac McGraw, D Dario Zuparic; M Renzo Zambrano
TOTAL SHOTS: 12 (Jeremy Ebobisse, 3); SHOTS ON GOAL: 4 (Jeremy Ebobisse, 3); FOULS: 15 (Jose Van Rankin, 3) OFFSIDES: 1; CORNER KICKS: 4; SAVES: 2
Referee: Robert Sibiga
Assistant Referees: Ian Anderson, Eduardo Mariscal
Fourth Official: Baldomero Toledo
VAR: Kevin Terry Jr.
Weather: Clear, 67 degrees
Attendance: 15,644
All statistics contained in this box score are unofficial
LA GALAXY POSTGAME QUOTES
LA GALAXY HEAD COACH GREG VANNEY
On the start of the game tonight:
"We got off to a very slow start. We would recover balls instead of playing a quick pass out to be able to get out of the area where we recovered the ball, and we were slow in transition. We were slow to get into good spots. We were behind the speed of the game and they were playing around us like we weren't there and when we got it, we were giving it back and then, you know, I could get very tactical as to how our positioning was off and you know everybody was standing right next to the guy that wanted to defend them and there was no certainty on the field that made it very, very easy for them to defend us. So yeah, I was losing my voice in mind in the first half. Just trying to get us to get control of the game a little bit. As the half progressed, we started to find a little bit more time. We started to find a little bit more of our connections and our positioning a little better, and then when we're able to get in at halftime and really talk it through then we had a better go of it in the second half obviously and we were able to keep the ball. We're able to advance. We transitioned a lot better. We also kept our block a little tighter defensively... where in the first half we were kind of stretched out a little bit and they were finding some joy in between our lines. We made that very difficult for them in the second half, and that started a lot of things in transition for us. We were a lot more comfortable, so great response. Good to be back home. Good to survive that first little bit there. And as I said to the guys, that's why the game is 90 minutes. You can start bad and find your footing and then take over the game. It happened in reverse for us on last on the road trip where we started off straight, good and then we lost control of the game as it progressed. And tonight we kind of did the flip side, so we'll take it. Great result and overall good performance for the guys."
On Samuel Grandsir's first goal for the Galaxy:
"I think over the last several weeks or so his performances have gotten better and his energy on the field is better. He's been more direct. He's run at the opposition. He's run behind without the ball. He's creating a lot of problems for fullbacks. So just in the direct nature in which he's playing, he's competing.
A lot of things that I thought he wasn't doing originally at the beginning, he kind of settled in and he's starting to really push those things and he's done well. He's been in good spots to possibly score his first one. Sometimes I think, for him, it is just being a little bit more patient looking for a little bit better look. I think some of that has come into his game. There's a couple times where he carried inside and in the past, I think he hits one of those shots and now he goes an extra one more touch. One more touch. Then he lays off the ball, we get a little bit better look. Little things like that are starting to come.
Very happy with where he's at and obviously he's still progressing. He's still adapting and more of it's going to come, but you know, I'm happy for him."
On Rayan Raveloson:
"He just has a knack for these crossing situations. His timing, I've said this over and over, his timing to find the right space, the anticipation to see where the ball could end up and then to attack it with his head and the ability to kind of organize himself and go for the bike and on this one is, uh, great, great qualities. You know where he was before, he played a little bit more as an 8 where he didn't score as much as he has here, that's for sure, but he has always had that ability and his timing is fantastic. And so as long as he's going to keep doing things like that, we'll keep riding those goals for now, but obviously, he's showing a knack for getting on the end of crosses and whether they're set pieces, or whatever he's got great timing."
On Julian Araujo's two assists tonight's:
I think he's making great progress. I think in some of the moments in his attacks and the final third and his one-on-one defending all those things obviously, he's continuing to progress. Today, I thought his willingness to get to the end line, you know, one of the things we've been talking about to him is not settling for the cross from 15, 16, 17 yards out but actually going the last that last 17 yards, 10 yards, 5 yards to get to the end line to open up better crossing situations, not just for him but the guys who were trying to attack it and today, he really drove to the end line and he opens up two great balls for us. Defensively, his individual defending is one of his strengths, in my opinion, because of his tenacity and his quickness and all that stuff.
LA GALAXY DEFENDER JULIAN ARAUJO
On the win:
"I was watching film when I was at Barca Academy when I played against Portland [Timbers] this morning obviously not the first team but I had a very good game and I was very confident and I knew they were going to play similar so I had confidence waking up. I know Greg [Vanney] has always asked me to get to the end line cut back crosses and we've actually been working on dinking it up in the back post and tonight I was just very confident going forward and I was just going to go at the left back as much as possible and let him know that I was going to be there."
On maturing as a player:
"I think Greg [Vanney] makes it very clear I think a lot of the veteran guys make it very clear on my position on where I need to be in certain situations and I am starting to get more comfortable in my role. Last year I played left wing, right back, right wing and this year I am just consistently playing right back and I am thankful that I am just playing, playing and playing every game and just learning every game so I do think everything is starting to just come into my head a lot easier and I am letting the game come to me and be more calm."
On his assist on Samuel Grandsir's goal:
"Once the guy lost the ball and didn't win the tackle I was just going to be calm on the ball and just try to get as close to the end line as possible. I saw that the right back was coming inside and all the defenders were coming towards me and Sam is not that tall so I could barely see him but I saw his two hands in the air and I just dinked it over the top, I saw that all the defenders were coming onto me so I knew obviously the back post was going to be open so I just tried getting it to him."
LA GALAXY MIDFIELDER SACHA KLJESTAN
On the team's poor start in the first half:
"What a bad start from us. I think weren't sharp, we were fragile, we weren't confident at all in connecting short passes, little turnovers, bad turnovers, lackadaisical it was just bad. Rayan's [Raveloson] goal obviously an amazing goal gave us a lift. They come down they score the other way kind of puts us down again but then the last 15 minutes of the first half I thought we started to react a lot better just moving the ball faster, manipulating space a little bit better, getting down the right side a lot with Julian [Araujo], trying to just create some havoc and then fortunately the second goal goes in and the second half is just a totally different story."
On Samuel Grandsir scoring his first goal:
You can see that everyone was happy for Sam that when he scored even all the subs running down across the goal to celebrate with him so you can see how excited we were for him. It is good for a player like him to get his first goal, to get the monkey off the back so to speak and just start pushing himself further along now every game. The French guys have been great additions because they are all just good players individually and so they make the team better. I think Kevin [Cabral] and Sam we've still not seen the best of them yet which is good because they've got another notch to move up and continue to be a really good force in the attack that team's should be afraid of, the speed that they have when they can run in behind and cause problems. Rayan [Raveloson] obviously off of set pieces has shown to be a dangerous weapon, an amazing goal he scored tonight so hats off to him and Sega [Coulibaly] as he stays healthy will be a really strong force in the back, Sega especially is just a natural leader. In his first game here, he sits next to me in the locker room so we talk a lot, I believe was against Seattle [Sounders] and he really wanted to speak in the huddle, he wanted to say something to the starting eleven before the game and I gave him the time to do that because he seems like a leader and he is a guys that wants to take a lot on his shoulders so I'm really proud of all those guys, I've enjoyed getting to know them and I think they have been great additions to our team."
On Julian Araujo:
"He is still developing which is the great part. I am happy that he signed a new contract and hopefully he'll be here for the next couple of years as he continues to get better. Julian [Araujo] will tell you this, I tell him this all the time he's not the finished product yet and he has to keep getting better in the final third but I enjoy dropping out on that right side because when he gives me the ball and he starts running forward I know that I can drop it in behind and I know that he is going to get there and not only that if he loses the ball I know that he is going to recover so he is just continuing to get better, he's got a great mentality on him, I forget how young he is sometimes because he is a pretty mature kid and the future is very bright for him and I am very proud of the way he played tonight especially but this season he has been very good."
• Discuss this story on the Major League Soccer message board...


Major League Soccer Stories from July 31, 2021
The opinions expressed in this release are those of the organization issuing it, and do not necessarily reflect the thoughts or opinions of OurSports Central or its staff.