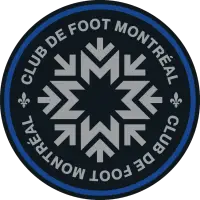 Kevin Gilmore Named President of the Montreal Impact
January 22, 2019 - Major League Soccer (MLS) - Club de Foot Montreal News Release



MONTREAL - The Montreal Impact announced on Tuesday the nomination of Kevin Gilmore as the club's president and chief executive officer, allowing Joey Saputo to focus on his ownership duties.
Gilmore, 54, has accumulated over 25 years of experience in the world of sports, media, and entertainment, having contributed to the success of world-renowned organizations, including the Walt Disney Company, Disney Sports Enterprises, Anschultz Entertainment Group and the Montreal Canadiens.
"I'm proud to announce the nomination of Kevin Gilmore as president and CEO of the club," said Joey Saputo. "Today, with our league growing by leaps and bounds, new expansion, exciting new stadiums and unparalleled growth, we clearly need to strengthen our organization, review and refine its current structure, increase our level of professionalism and efficiency, and above all, be ready for the major transformations that are rapidly sweeping our sport."
"I am proud and very honoured to be before you today as the Montreal Impact's new president and CEO," said Kevin Gilmore. "Overseeing a professional sports franchise has been a lifelong dream of mine and I am excited to now do this with a team and a league that are not only experiencing tremendous growth, but are poised to capitalize on boundless opportunities for future growth in the coming years. Being able to do this in the great city where I am returning with my family makes this even more special. I look forward to working with Joey and the entire Impact staff to take this club's performance to new levels, both on and off the field, and make this organization one of North America's best sports organizations."
More recently, Gilmore offered consulting services in the sports, media, and entertainment sectors across North America as a founder of 4Sport Consulting, while occupying a role on the administrative council of the Canadian Women's Hockey League and the Canadian Olympic Committee.
Native of Arvida, in Saguenay, and perfectly bilingual, he was previously the executive vice president and chief operating officer for the Montreal Canadiens for five years, from April 2011 until June 2016, responsible for corporate partnerships, sales, and marketing. He also oversaw the development of major projects for Groupe CH, including the negotiating of landmark French and English language broadcast deals, the creation of the 24CH documentary, the putting in place of Club 1909, and the construction of Tour I and II of the Canadiens' condominium development projects in downtown Montreal.
From 2006 to 2009, he acted as senior vice president of corporate development and strategic planning with the Anschutz Entertainment Group Inc. (AEG), supervising all new business development initiatives for AEG's global operations, most notably involved in the development sports infrastructures and entertainment district projects in Shanghai and Guangzhou, in China, as well as an arena project in Beijing.
Between 1999 and 2006, he served as vice president of hockey operations and assistant general manager for the Los Angeles Kings, owned by AEG, while fulfilling duties as governor and general manager of the Manchester Monarchs, the Kings' AHL affiliate team.
In 1998, he founded the Professional Sports Advisors Group, presiding over and operating the sports consulting firm whose clients came from three major professional sports leagues in North America (NHL, MLB and NFL).
From 1996 to 1998, he served as vice president of corporate affairs for Anaheim Sports, Inc., owners of the Anaheim Mighty Ducks in NHLand the Anaheim Angels in MLB. Gilmore was responsible for all legal aspects regarding the operations of the two professional clubs, as well as Anaheim Stadium, for anything regarding the negotiating of licensing matters, advertising, broadcasting rights, and contract negotiations with players from both clubs.
As a lawyer in the Los Angeles region and working closely with The Walt Disney Company, he was mandated by the company in 1991 to lead the strategy and negotiations in acquiring the Anaheim Mighty Ducks franchise in NHL, efforts that led to the team's launch in 1993.
Before joining Disney in 1991, Gilmore was an associate with Latham & Watkins in Los Angeles, after beginning his career at Martineau Walker, in Montreal.
Married and a father of three, Gilmore earned his Bachelor of Law from the University of Ottawa in Civil and Common Law and holds a certificate in finance from the University of Chicago.
Furthermore, the Impact has also announced a long-term partnership with Bold Sports & Entertainment (Bold). This agreement aims to explore strategic opportunities between the two organizations while allowing the arrival of Gilmore, partner at Bold, with the Impact.
Joey Saputo's legacy
Joey Saputo has been president of the Montreal Impact since its foundation in 1993. He spearheaded the construction of Stade Saputo, the club's home, inaugurated at Olympic Park in 2008 and further expanded in 2012.
In 2010, he completed the pyramid of soccer development in Quebec with the creation of the Academy, followed by the Pre-Academy, which features nine Montreal Impact youth teams with players ranging from the ages of seven to 19.
During his presidency, the team made the jump to Major League Soccer (MLS), the top-tier professional soccer league in Canada and the United States, in 2012, and inaugurated a new state-of-the-art training facility, Centre Nutrilait, in 2016.
Joey Saputo will remain a member of the MLS Strategic Committee and of the MLS Board of Governors. He will also continue to serve as the official spokesperson for the Montreal Impact Foundation, a non-profit organization that helps underprivileged children and their families.
About Bold Sports & Entertainment
Bold is an international firm specializing in the management of assets and content, as well as investment and consulting services in the sports and entertainment industry. Founded by Benoit Fredette, a serial entrepreneur and a leader in the content creation and transaction strategy business, Bold's mission is to develop and provide value creating opportunities for its partners and clients, including sports teams, athletes, artists and content producers. Bold has offices in London, New York, and Montreal.
• Discuss this story on the Major League Soccer message board...


Major League Soccer Stories from January 22, 2019
The opinions expressed in this release are those of the organization issuing it, and do not necessarily reflect the thoughts or opinions of OurSports Central or its staff.
Other Recent Club de Foot Montreal Stories