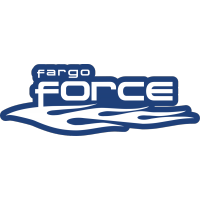 Broz Peart and Lamoureux Selected for BioSteel All-American Game
March 19, 2021 - United States Hockey League (USHL) - Fargo Force News Release



The USHL has announced the 22-man roster for the 2021 BioSteel All American Game. This year the Fargo Force will be represented by forward Tristan Broz and defenseman Jack Peart. Fargo's Head Coach Pierre-Paul Lamoureux will be a coach for the USHL team. The event is hosted to showcase the top American-born, NHL draft eligible prospects. The players selected to represent the USHL will compete against the NTDP 18s on Wednesday April 7 at USA Hockey Arena at 8 p.m. ET. The game will be broadcasted live via the NHL Network.
Tristan Broz, a native of Bloomington MN, is currently in his second year with the Force having started his career in Fargo in 2019. Broz leads the team in goals, assists and overall points and is the point leader in the Western Conference as well. So far this season, he's posted 15 goals and 28 assists for 43 total points. With his continued improvement, Broz was just moved up to an A-rated skater on the NHL Central Scouting's most recent watch list. The Minnesota Gopher commit is currently averaging 1.05 PPG.
Jack Peart is from Grand Rapids MN, he's currently in his rookie season with the Force. Peart took a leave of absence from the team to finish his high school hockey career, but posted 11 assists in his first 16 games with the Force. With the Grand Rapids (HS) Thunderhawks, Peart is currently averaging 1.94 PPG; posting 10 goals and 21 assists for 31 points so far this season. The 5'11 180-pound defenseman will return to Fargo after his High School season is over, and is committed to St. Cloud State University.
Pierre-Paul Lamoureux is in his 2nd season as Head Coach of the Force, after serving for 3 years as an Assistant Coach. In his 1st season as Force Head Coach, the Grand Forks, ND native led the team to a 27-15-4 record and a 2nd place finish. This year, Lamoureux has kept the Force in 1st place in the Western Conference for the majority of 20-21 season, as Fargo currently has a 26-13-2 record.
"We are thrilled to have 3 Force representatives take part in this prestigious all-star event", commented Fargo's General Manager Cary Eades. "Broz has continued to improve in his 2 seasons with the Force, and he's no longer just a scorer - he is becoming a very well rounded player. Even though Peart was one of the youngest players in the USHL, we felt he was one of the top defenseman in the Western Conference prior to Christmas, and we look forward to having him back on our blueline in the next couple of weeks. It will also be a great experience for Coach Lamoureux, and it's a nice acknowledgement for what he has accomplished in his time with our organization".
Peart and Broz join 11 other Western Conference players as well as 9 from the East to round out the 2021 USHL BioSteel All American team.
• Discuss this story on the United States Hockey League message board...


United States Hockey League Stories from March 19, 2021
The opinions expressed in this release are those of the organization issuing it, and do not necessarily reflect the thoughts or opinions of OurSports Central or its staff.