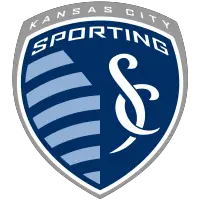 Sporting Strikes Late in 1-1 Draw vs. San Jose
July 21, 2021 - Major League Soccer (MLS) - Sporting Kansas City News Release



Daniel Salloi scored the latest game-tying goal in Sporting Kansas City's regular season history on Wednesday night, striking in the 94th minute to rescue a 1-1 draw against the San Jose Earthquakes in a simmering encounter at Children's Mercy Park.
San Jose surged ahead against the run of play in the 53rd minute when Brazilian defender Nathan nodded home his maiden MLS goal. However, a relentless wave of late Sporting pressure was rewarded deep into second-half stoppage time as Salloi -- making his 100th regular season appearance -- cleaned up a rebound after Johnny Russell's free kick was touched onto the post by San Jose defender J.T. Marcinkowski.
Wednesday's stalemate saw Sporting push their regular season home unbeaten run to 11 games dating back to last October, while San Jose (3-7-4, 13 points) failed to win for the ninth straight match. Salloi's late leveler was his eighth goal of the 2021 campaign, third most in MLS, and extended Sporting's club-record home scoring streak to 22 regular season matches.
The hard-earned draw lifts Sporting within two points of Western Conference leaders Seattle Sounders FC (8-1-5, 29 points) ahead of Sunday's colossal showdown between the two clubs at Lumen Field in Seattle. The highly anticipated matchup is slated for 8 p.m. CT with live coverage on Bally Sports Kansas City, Bally Sports Midwest, BallySports.com, the Bally Sports app, Sports Radio 810 WHB and La Grande 1340 AM.
With a 17-day break in the rearview mirror, Sporting deployed a reshuffled lineup that included five changes from a 2-0 road win over the LA Galaxy on the Fourth of July. Center forward Wilson Harris earned his first career MLS start, fellow Sporting KC Academy product Cam Duke landed his first start of the season, midfielders Gadi Kinda and Remi Walter returned to the fray after overcoming injuries, and center back Nicolas Isimat-Mirin was back at full fitness for his first start since April 23. With Manager Peter Vermes absent due to health and safety protocols, assistant coach Kerry Zavagnin provided leadership on the Sporting sideline.
Duke was active and involved over the course of the night, covering ground industriously and igniting his team's first chance of the game in the 11th minute. The 20-year-old marauded down the right sideline and squared the ball to Russell, who pinged a clever through ball into the path of Harris. The 21-year-old striker put his shot on target from the right side of the box, but San Jose goalkeeper J.T. Marcinkowski was equal to the task.
Sporting leveraged the right flank once more in the 18th minute when Graham Zusi clipped a delightful ball over the top for Salloi, whose shot from a tight angle failed to beat Marcinkowski. A one-sided first half continued to unfold in the hosts' favor and Harris nearly opened his MLS scoring account in glorious fashion six minutes before intermission. After skipping past a defender, the California native unleashed a curler destined for the top corner that Marcinkowski did well to cast aside at full extension.
The Earthquakes drew first blood eight minutes into the second half as Nathan rose to steer Cristian Espinoza's corner kick in off the post. San Jose almost doubled their advantage five minutes later when MLS' all-time leading goal scorer Chris Wondolowski found a pocket of open space near the penalty spot, but Sporting goalkeeper Tim Melia produced a vital save to keep the deficit at 1-0.
An increasingly chippy affair began to boil over in the late stages as referee Joseph Dickerson issued a deluge of yellow cards, including a second bookable offense to San Jose midfielder Judson that reduced the Earthquakes to 10 men in the final moments.
With their tales up in search of an equalizer, Sporting were awarded a penalty kick in the 87th minute as Shea Salinas was judged to have fouled Russell. Much to the chagrin of a full Children's Mercy Park, the call was overturned upon VAR and the elusive search for a game-tying tally dripped into stoppage time.
With 94 minutes on the clock, Russell surged into the attacking third and won Sporting a free kick 25 yards from goal. Although his subsequent effort was palmed onto the woodwork by Marcinkowski, Salloi swarmed to the loose ball and hammered into the gaping net from point-blank range to restore parity and ignite cathartic celebrations inside the stadium. Sporting extended their club-record home scoring streak to 22 regular season matches on the play as Salloi moved within two goals of the MLS Golden Boot lead.
Judson was sent off in the 95th minute after receiving a second yellow card for fouling Duke, whose eight fouls suffered were tied for the most by a single player in an MLS match this season. Salloi then went close to winning the contest for Sporting, but his right-footed attempt in the 99th minute failed to beat Marcinkowski.
QUOTES
Sporting Kansas City Manager Peter Vermes
On the team's performance...
I thought the team was a little rusty. I thought, for a lot of the game, we were undisciplined a little bit. We had a lot of changes in the lineup. I think that's probably the reason why. All in all, (it was) a good effort by the guys in finding a way back into the game, notwithstanding the referee. It was terrible watching from where I watched it; terrible not being on the sideline.
On the play of Wilson Harris and Cam Duke...
I thought Wilson did a really good job in the first half. I thought he came in between the lines and tried to help us in the build out. I thought he made a couple chances for himself as well. I thought the one he took with his left foot was a great chance, which he created and he has the ability to do that. In the amount of time that he had, he created some really good chances for himself. I was impressed with his play. He did a really good job.
(Cam) was probably the player of the game from our perspective. With his speed, his quickness to turn, to make separation with other players is tremendous and tonight he put it on display. I hope he gains a lot of confidence from it because he was, in a lot of respects, unstoppable. The referee should have given, for card accumulation, should probably have given two more double yellows in the game just with fouls on him. There were two fouls in the first half that he didn't call that I don't even know what you're watching in the game. The inconsistency was incredibly consistent. (Cam) was very, very good tonight.
On the penalty that was overturned...
A complete cluster. That's what it was: a complete cluster. And I'll tell you exactly why. If you're not calling a penalty, Johnny (Russell) still has the ball. (It) completely takes the possession away from us and allows the other team off the hook. That's number one. Number two is you call a penalty. The rule is it has to be clear and obvious. There's no doubt in my mind that that player hits Johnny Russell. Hits him! Hits him! How you call that back I have absolutely zero idea. A complete cluster. Disrespect to our team, to the efforts put in by everybody everyday, to the fanbase. It's disrespectful. I can't understand it. I don't know how, when you have replays, you can make that much of a mistake...Very, very disappointed. I thought the officiating of the game was below average - simple as can be. That play was horrible.
On Kerry Zavagnin leading the team tonight...
Kerry, Zoran and I have been together since the start of this. Everybody is on the same page. I have the utmost trust in those guys. We knew what we were going to have to do based on some of the situations with players coming back in Remi (Walter) and Gadi (Kinda) and Roger (Espinoza) - just a lot of different guys coming back into the team with injuries and different things that guys are coming off of. I thought they did a really good job of managing that part of it. A lot of the subs were pre-determined and they were the right ones. Those guys do a great job and they did a great job tonight. Not easy, I know, but at least we got a result.
On coming from behind to secure a result...
A good mentality of the team, for sure. I hate that we gave up a goal on a set piece because other than (Chris) Wondolowski's chance on the top of the box, outside of that there wasn't really much else. I thought we were in and around the goal. I really thought we were going to get a second one. The penalty should have been the first one. The set piece would have been the second one. Overall performance from the guys? We got a result. We stayed in the game. We fought our way back and we continued with a good mentality. At the end, a good team effort and we've just got to keep working, keep fighting and keep getting better.
On Graham Zusi playing as a holding midfielder after halftime...
It was pre-planned that way. Zusi does what he has to do. For not playing in that area of the field for a long time, I thought he did well. It wasn't easy. The game was disjointed. We were undisciplined in our positioning so that was tough a little bit. He did what he had to do. Zusi always gives everything he has.
Sporting Kansas City forward Daniel Salloi
On scoring the equalizer in stoppage time...
I'm glad we got the point with that goal. Obviously, (it was) a frustrating game but I'm happy for that goal.
On the absence of Peter Vermes...
Obviously, it's different. But at the same time, we know what to do. We know what this club needs to get points. Obviously, Peter was missing but I think Kerry can guide the game just as much as Peter can. I don't think we felt like the result would have been different if Peter was there but obviously you miss your head coach in situations like halftime or before the game and stuff like that.
On the team's frustration in the game...
I've never seen that many bad calls in a game, honestly. It's shocking. The biggest thing for me is how can you stop a play and call a penalty and then call it back with VAR and give them the ball even though we had. I think that's three mistakes right there in one play. That's just shocking for me. Obviously, referees can have bad games too. We're just unlucky that it was in our game. Not making excuses, we should still get three points at home and we should still beat this team because we are better. Things happen.
On the absences of Gianluca Busio and Alan Pulido on international duty...
They're great players. They're starting players. Our No. 9 and our No. 10. It would be stupid to say we don't miss starting players. I think the players that played stepped up well, especially Cam Duke. I think he did amazing. I hope that anytime a player is missing that's how other players step up in their positions.
On playing with Wilson Harris...
I think he did great as well. Great touches. He had a very dangerous shot in the first half as well. Great movements. It's tough to play your first start and your first couple of games. He's getting more and more comfortable. I hope he gets more and more chances because he's a great player and he goes into great spaces in the box. If he plays more eventually, I know he can help us scoring goals.
Sporting Kansas City midfielder Cam Duke
On dealing with the physicality of the game...
Yeah obviously MLS is a very physical league and I've got to expect that coming into the game and I didn't really let it get to my head, I just kept on playing and obviously you saw, I kept getting fouled and eventually we got a red card against the other team so I feel like if I just keep doing what I'm doing and getting fouls, it creates chances for us to also get shots on goal and free kicks.
On if he's gained confidence since last season and if the game-plan was for him to drive at San Jose constantly...
I feel like that's one of my qualities as a player, because I'm so quick and I'm just always looking to turn, get into good pockets between the midfielders and whenever I can go at the defense I just do that, and I try to lay it off or take a shot on goal.
On mentally preparing for his first start of the season...
I've been getting a couple minutes with the second team and I like to prepare the same way for each and every game and I knew I had a big opportunity ahead of me tonight with the first team. We have a lot of players out so I had to step in and just try and get the job done.
On stepping up from USL Championship minutes to MLS...
There's a big step between the USL and MLS, you've got to just compete and give it your all at this level. It's the highest level in the U.S. Also, playing with the first team guys, they have a lot of quality and you've got to be at their level so I tried to do that tonight.
Professional Referee Organization (via MLS Pool Reporter)
On why the penalty kick awarded to Sporting Kansas City overturned...
The penalty kick awarded to Sporting Kansas City at 86:50 was overturned as the VAR recommended an on-field review for a clear and obvious error. Upon viewing the incident again, the Referee agreed that the penalty kick given was clearly wrong and reversed the decision.
On why San Jose was awarded possession on the restart of the overturned call...
Since (a) penalty kick was no longer the decision after video review, the restart became a dropped ball. As the ball was within the penalty area at the time that play was stopped, Law 8 clearly states that the ball must be dropped for the defending team goalkeeper.
On what the referee saw during video review that caused the penalty kick to be overturned...
Upon watching the incident again, the Referee saw that (Shea) Salinas had made contact with the ball first, and judged that it was a fair challenge.
2021 MLS Regular Season | Match 14
Children's Mercy Park | Kansas City, Kansas
Attendance: 17,872
Weather: 84 degrees and sunny
Score 1 2 F
Sporting Kansas City (8-3-3, 27 points) 0 1 1
San Jose Earthquakes (3-7-4, 13 points) 0 1 1
Sporting Kansas City: Tim Melia; Graham Zusi, Nicolas Isimat-Mirin, Andreu Fontas, Luis Martins; Remi Walter (Jaylin Lindsey 46'), Cam Duke, Gadi Kinda (Roger Espinoza 60'); Johnny Russell (C), Wilson Harris (Khiry Shelton 60'), Daniel Salloi
Subs Not Used: John Pulskamp, Amadou Dia, Kayden Pierre, Kaveh Rad, Graham Smith, Grayson Barber
San Jose Earthquakes: J.T. Marcinkowski; Nathan, Oswaldo Alanis, Tanner Beason; Shea Salinas, Eric Remedi, Judson, Marcos Lopez (Luciano Abecasis 64'); Javier Lopez (Carlos Fierro 76'), Chris Wondolowski (Andres Rios 69'), Cristian Espinoza
Subs Not Used: Daniel Vega, Jacob Akanyirige, Florian Jungwirth, Paul Marie, Jack Skahan, Siad Haji, Andres Rios
Scoring Summary:
SJ -- Nathan 1 (Cristian Espinoza 4) 53'
SKC -- Daniel Salloi 8 (unassisted) 90+4'
Misconduct Summary:
SJ -- Javier Lopez (yellow card; unsporting behavior) 40'
SJ -- Judson (yellow card; unsporting behavior) 49'
SKC -- Jaylin Lindsey (yellow card; unsporting behavior) 57'
SJ -- Cristian Espinoza (yellow card; unsporting behavior) 81'
SKC -- Graham Zusi (yellow card; dissent) 85'
SJ -- Nathan (yellow card; time wasting) 86'
SJ -- Judson (red card/second yellow card; unsporting behavior) 90+5'
Stat SKC SJ
Shots 18 13
Shots on Goal 8 3
Saves 2 6
Fouls 16 19
Offsides 1 4
Corner Kicks 6 9
Referee: Joseph Dickerson
Assistant Referee: Nick Uranga
Assistant Referee: Tyler Wyrostek
Fourth Official: Elton Garcia
VAR: Jorge Gonzalez
AVAR: Jonathan Johnson
• Discuss this story on the Major League Soccer message board...


Major League Soccer Stories from July 21, 2021
The opinions expressed in this release are those of the organization issuing it, and do not necessarily reflect the thoughts or opinions of OurSports Central or its staff.