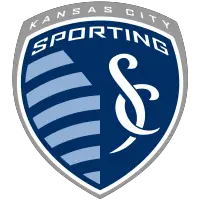 Sporting Controversially Denied Late Equalizer in 1-0 Loss at Dallas
October 14, 2020 - Major League Soccer (MLS) - Sporting Kansas City News Release



Sporting Kansas City saw their three-game winning streak snapped on Wednesday night following a controversial 1-0 defeat to FC Dallas at Toyota Stadium in Frisco, Texas. Sporting (9-6-2, 29 pts.) fell behind late in the first half after Ryan Hollingshead put FC Dallas (6-4-6, 24 pts.) ahead, but Sporting were denied a late equalizer when referee Armando Villarreal, and his Video Assistant Referee, Malik Badawi, decided to chalk off Johnny Russell's goal for what they deemed a foul by Gadi Kinda.
Sporting rotated the starting lineup with five changes from Sunday's victory over Nashville SC, as defender Andreu Fontas and forward Daniel Salloi each made their first regular-season starts of 2020, while Felipe Hernandez, Roger Espinoza and Erik Hurtado were also restored to the lineup.
The two sides traded decent chances early on, as Sporting right back Jaylin Lindsey blazed over the bar before Dallas' Ryan Hollingshead nodded a corner over the bar within the opening 10 minutes.
Much-changed Sporting continued to soak up pressure as the half wore on, with Melia called into four saves - including a pair of impressive interventions to deny Franco Jara who had scored three goals in his previous two matches against Sporting KC.
Dallas eventually took the lead in the 43rd minute, and it took a major stroke of luck to beat Melia on the night. Bryan Reynolds floated cross from the right wing found Hollingshead crashing in at the far post, and his low finish rattled off the post before hitting Melia on the back and nestling into the corner of the net, giving Dallas a 1-0 lead at the break.
Peter Vermes introduced regular trio Ilie Sanchez, Gadi Kinda and Johnny Russell at halftime but it was Dallas that produced the first big chance of the second half. With the ball pinballing around the edge of the area, it eventually fell to Michael Barrios whose first-time shot from close range flashed wide of the post.
In the 57th minute, Jara spurned a golden opportunity to double the hosts' lead, firing wide with only Melia to beat after being slipped through on goal by Barrios. Two minutes later, Melia was forced into action once again, diving to his left to claw away Fafa Picault's effort from the edge of the area.
Sporting forced Dallas goalkeeper Jimmy Maurer into his first save of the game in the 62nd minute. Russell pounced on a poor Dallas pass in the midfield before finding Kinda on the left wing, but the Israeli's powerful attempt was held by Maurer.
Hurtado, who scored a goal of the season candidate on Sunday, almost brought Sporting level in the 82nd minute when he fought off a center back to set up an open look at goal, but he blazed his volley over the bar.
Sporting had the ball in the net and thought they'd equalized in the 87th minute when Russell slammed home a loose ball after Maurer had spilled Luis Martins' shot. However, referee Armando Villarreal bizarrely decided that Kinda had fouled Maurer while challenging for the ball and chalked the goal off. When the final whistle blew, it also snapped Sporting's run of scoring in all 16 regular-season games in 2020.
Sporting KC remains on the road this weekend as the side travels north to take on Eastern Conference foe the Chicago Fire at Solider Field. Kickoff is set for 2:30 p.m. CT and will air nationally on Univision and TUDN, as well as locally on FOX Sports Kansas City and Sports Radio 810 WHB.
QUOTES
Sporting Kansas City Manager Peter Vermes
On the team's late disallowed goal...
It's utterly ridiculous that that's not a goal. If the ball doesn't enter the goal, then it should be a penalty for the goalkeeper tackling Gadi Kinda and it would be a red card. It's a goal or it's a penalty and a red card for the goalkeeper. The fact that it's not with VAR and everything else, I can not for the life of me understand how that call could be made. I was told explicitly by the referee that the VAR evaluated (it) and also called it a foul on our guy. I'm sorry, but on this one, there's no chance. If you've watched it yourself, there's absolutely zero chance. First off, the goalkeeper parries the ball down so the ball is live. Our guy hits it, it goes underneath him and he tackles our player. I don't understand where you get the idea that our player is (guilty of) an infraction or violation. I have no idea. Sad, very sad - points taken away from us for absolutely no reason. You let the play go. You have VAR. If you're actually watching it and you look at it and you have any clue about the game, you understand that it's one of those things that I said. It's simple, simple as can be.
On the team's performance...
When we're playing the games that we've had to and made the adjustments that we've had to with the players, we're bringing guys in obviously that aren't playing 90 minutes regularly. They had a week (to rest) and we didn't. We knew that they were going to have a lot more energy in the game. We were going to try to absorb whatever pressure we could in the first half. I thought we did a very good job. I thought we made a mistake on the goal, for sure. It was a silly mistake from a positional perspective. Even still, we're in the game. We find a way to get back into the game. We made our adjustments at halftime. What did they have in the second half? I don't know if they had anything. From that perspective, I think the game went really well for us other than the (referee's) huge mistake. This is a huge mistake that is a game-changing call. You have both the referee and VAR. Again, I was told that the VAR said it was also a foul on our guy. So, in my opinion, you have now two people that are incorrect in a game-changing play. That's sad, especially when you have replay.
Sporting Kansas City goalkeeper Tim Melia
On the defensive performance from Andreu Fontas...
I thought we were very solid defensively. Fontas is a very good player playing out of the back, and that's something that we obviously weren't doing in the first half, but as we settled into the game and brought a couple of guys in, I thought his ability in possession was really positive. They didn't really have a lot of opportunities, so all in all, it was a good game for Fontas. It was great to have him back out there and I'm sure he was excited to be back on the field. He's come back from a difficult, long stretch with an injury and fought to come back into the team. You're happy when you get to see your teammates out there performing and we hope he keeps moving forward in a positive direction.
On Sporting's disallowed goal in the final moments of the match...
It's just extremely disappointing. It's almost as if our PRO organization does not understand the effort that the players, the coaching staff and the organizations make to put a good product on the field. When you watch things like that unfold and you're just sitting there scratching your head-where you've got a system in place that is supposed to review the rules of the game and then implement them correctly, and they just don't-it's so disappointing. It's disrespectful to the work that's been going on throughout the entire game.
On his interaction with FC Dallas players immediately following their goal in the first half..
It's just run of the play, people talking and nothing serious. I make the save, it hits the post, it hits me in the head and it goes in the goal. I need to do a better job getting that ball out and around the post. And then players are just running their mouths. That's part of the game-nothing to that.
Sporting Kansas City defender Jaylin Lindsey
On the defensive performance from Andreu Fontas...
I thought he did really well. Obviously it's hard when you haven't played games, especially in his situation where he hasn't played because of injury. It was a long period of time, so I think he came in and did a great job. Playing for 90 minutes is pretty amazing honestly, because it's hard to come back after not playing for a while and then play a straight 90 minutes. I thought he came into the team and gelled well.
On Sporting's disallowed goal in the final moments of the match...
It's unbelievable to see how we lost points because of that. For me and my teammates, I think we all see that the keeper tackles Gadi (Kinda). The way that the referee handled it and gave them the foul is atrocious. It's just disrespectful to us because they took points away from us. I think it should have gone our way, but the game is what it is. The referee called what he called. We've just got to move on. We've got another game on Saturday coming really quick, so we've just got to move onto that one.
On Sporting Kansas City defending deep in the first half...
I wouldn't say that was necessarily the plan. The plan was just to go in and play our game-move the ball like we usually do. More of it was trying to get them frustrated a little bit and get in their head a little bit. When they came down to our place and we played them, they were wasting all of this time with their tactics. We just came into this game and tried to play the way that we play and frustrate them a little bit.
2020 MLS Regular Season
Match 17 of 23
Toyota Stadium | Frisco, Texas
Weather: 84 degrees and clear
Score 1 2 F
Sporting Kansas City (9-6-2, 29 points) 0 0 0
FC Dallas (6-4-6, 24 points) 1 0 1
Sporting Kansas City: Tim Melia; Jaylin Lindsey, Roberto Puncec, Andreu Fontas, Amadou Dia (Luis Martins 70'); Gianluca Busio, Felipe Hernandez (Cam Duke 78'), Roger Espinoza (C) (Johnny Russell 46'); Gerso Fernandes (Gadi Kinda 46'), Erik Hurtado, Daniel Salloi (Ilie Sanchez 46')
Subs Not Used: John Pulskamp, Matt Besler, Graham Smith, Wan Kuzain
FC Dallas: Jimmy Maurer; Bryan Reynolds, Bressan, Reto Ziegler (C), Ryan Hollingshead; Bryan Acosta (Brandon Servania 78'), Ricaurte (Jesus Ferreira 88'), Tanner Tessman; Michael Barrios (John Nelson 88'), Franco Jara (Ricardo Pepi 72'), Fafa Picault (Thiago Santos 72')
Subs Not Used: Phelipe, Edwin Cerrillo, Thomas Roberts, Dante Sealy
Scoring Summary:
DAL - Ryan Hollingshead 2 (Bryan Reynolds 2) 43'
Misconduct Summary:
SKC - Amadou Dia (Yellow Card; Unsporting Behavior) 42'
DAL - Michael Barrios (Yellow Card; Unsporting Behavior) 45'
DAL - Reto Ziegler (Yellow Card; Unsporting Behavior) 47+
Stat SKC DAL
Shots 15 16
Shots on Goal 3 7
Saves 6 3
Fouls 14 10
Offsides 0 2
Corner Kicks 6 6
Referee: Armando Villarreal
Assistant Referee: Corey Rockwell
Assistant Referee: Chris Elliott
Fourth Official: Michael Radchuk
VAR: Malik Badawi
AVAR: Jonathan Johnson
• Discuss this story on the Major League Soccer message board...


Major League Soccer Stories from October 14, 2020
The opinions expressed in this release are those of the organization issuing it, and do not necessarily reflect the thoughts or opinions of OurSports Central or its staff.