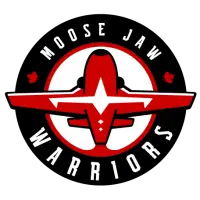 Series Preview: (5) Lethbridge Hurricanes vs. (4) Moose Jaw Warriors
March 28, 2023 - Western Hockey League (WHL) - Moose Jaw Warriors News Release



The curtain rises on the 2023 WHL Playoffs presented by Nutrien Friday, March 31, and WHL.ca is previewing each of the eight First Round matchups. We begin by examining the series between the Moose Jaw Warriors and Lethbridge Hurricanes.
The Moose Jaw Warriors and Lethbridge Hurricanes are set to face one another in the post-season for the first time since 1997.
The best-of-seven First Round series begins Friday, March 31 in Moose Jaw (7:00 p.m. MT, Moose Jaw Events Centre).
The Warriors hold home ice advantage thanks to a 41-win regular season; Moose Jaw finished seven points ahead of Lethbridge in the Eastern Conference standings. The Hurricanes, meanwhile, surpassed the 35-win mark for the fifth time in the last eight years, skating to a second-place finish in the Central Division.
Seattle Kraken prospect Jagger Firkus led the Warriors in scoring in 2022-23, capturing the team's scoring crown for the second consecutive season on the strength of a 40-goal, 88-point campaign. Firkus was one of two Moose Jaw forwards to score 40 times during the regular season alongside local product Atley Calvert, while Columbus Blue Jackets first-rounder, defenceman Denton Mateychuk led the Club with 57 assists.
West Vancouver, B.C's Cole Shepard led Lethbridge in scoring with 20 goals and 55 points in his first season with the Hurricanes. Shepard concluded the regular season as one of four 20 goal-scorers on the Lethbridge roster including 19-year-old Tyson Laventure and 2023 NHL Draft prospect Logan Wormald, who shared the team lead with 22 tallies apiece. Shepard's 35 assists were tops among Hurricanes skaters.
The Warriors boast five NHL prospects on the roster including the aforementioned Mateychuk and Firkus, while New York Rangers draftee Ryder Korczak set a new personal best in 2022-23 with 28 goals, despite appearing in only 48 games. Forward Brayden Yager, the reigning WHL Rookie of the Year, is ranked fifth among North American Skaters in the most recent NHL Central Scouting rankings, while Wormald headlines the three Lethbridge players listed by NHL Central Scouting ahead of the 2023 NHL Draft in June.
Connor Ungar collected a career best 26 victories in goal for Moose Jaw during the regular season, while his .925 save percentage led all Eastern Conference netminders. 2023 NHL Draft prospect Jackson Unger won six of his last eight starts down the stretch for the Warriors too.
At the other end of the ice, it's a homecoming for Hurricanes netminder Bryan Thomson. The Moose Jaw product played in only two games during the 2022 portion of the regular season schedule, but staked his claim to the crease upon his return to the Lethbridge lineup, posting three shutouts down the stretch.
These two sides met four times during the regular season, with the Warriors coming away better in three of the fixtures. Calvert led all skaters in goals (six) and points (nine) during the season series, including a four-point performance in Moose Jaw's 5-3 win January 4.
The two Clubs have faced each other only twice in the WHL Playoffs and on both occasions, the Hurricanes have come out victors. The most recent meeting, a Second Round clash in 1997, ended in a six-game victory for Lethbridge, who went on to capture the WHL Championship that spring.
STAT PACK
Moose Jaw Warriors Lethbridge Hurricanes
Record 41-24-0-3 (3rd, East) 26-26-3-3 (2nd, Central)
Leading Scorers Jagger Firkus (40-48-88)
Brayden Yager (28-50-78)
Atley Calvert (40-33-73) Cole Shepard (20-35-55)
Jett Jones (21-29-50)
Tyson Laventure (22-26-48)
Leading Goaltender Connor Ungar (26-7-0-3, 2.58, .925) Bryan Thomson (13-8-1-1, 2.64, .919)
Power Play 27.6% (T-3rd) 19.3% (17th)
Penalty Kill 80.4% (T-7th) 80.4% (T-7th)
2022 WHL Playoffs Lost Second Round (Winnipeg) Lost First Round (Edmonton)
Last WHL Championship -none- 1997
2022-23 REGULAR SEASON SERIES
Lethbridge (4) at Moose Jaw (8) - February 21, 2023
Moose Jaw (1) at Lethbridge (4) - February 1, 2023
Moose Jaw (5) at Lethbridge (3) - January 4, 2023
Lethbridge (3) at Moose Jaw (4) - October 15, 2022
GAME BREAKERS
Moose Jaw Warriors: Firkus, a second-round pick of the Seattle Kraken during the 2022 NHL Draft, can turn games around in a hurry with his skill set and offensive prowess. The product of Irma, Alta. finished with a share of the League lead with 11 game-winning goals. The 18-year-old finished with a quartet of four-point games during the regular season including once versus Lethbridge in the most recent meeting between the two Clubs February 21.
Lethbridge Hurricanes: Logan Wormald has made his case ahead of the 2023 NHL Draft, finishing the regular season with 22 goals, which as mentioned earlier stood as a share of the team lead. The product of Langley, B.C. will draw attention on the power-play; his nine goals were second-most among Hurricanes skaters, while Wormald is also one of the fastest skaters on the roster.
GOALTENDING
Moose Jaw Warriors: Connor Ungar was a big part of the Red Deer Rebels' post-season journey a season ago and brings with him that experience to a Moose Jaw Club looking to build on a Second Round visit from a season ago. The Calgarian's .925 save percentage ranked best among Eastern Conference goaltenders. Fellow Calgary product Jackson Unger was one of two Warriors to appear in the 2023 Kubota CHL / NHL Top Prospects Game and earned his first career WHL post-season victory last spring.
Lethbridge Hurricanes: 20-year-old Bryan Thomson was the goaltender of record in each of the Hurricanes' four playoff games last spring and while Lethbridge was swept by the eventual WHL Champion Edmonton Oil Kings, Thomson posted a .913 save percentage in the series. The Moose Jaw product posted a career best 2.64 goals-against average and .919 save percentage in his 24 appearances with the Hurricanes during the regular season.
X-FACTORS
Moose Jaw Warriors: Jagger Firkus and Brayden Yager draw a lot of the attention from opponents, but forward Atley Calvert has the ability to be a real difference maker this spring for Moose Jaw. Calvert's 40 goals this season were the most ever by a Moose Jaw local product for the Warriors; the 19-year-old has gotten better as the season has progressed after beginning the campaign as a Buffalo Sabres camp invite in September.
Lethbridge Hurricanes: 16 of Brayden Edwards' 28 points this season came since February 1, a figure good for a share of the Lethbridge team lead over the past two calendar months. Edwards, from Abbotsford, B.C., has earned ice time with the likes of Wormald over the course of the regular season. He was one of only two Hurricanes forwards to appear in all 68 games in 2022-23.
SERIES SCHEDULE
Game Date Away Home Time
1 March 31, 2023 Lethbridge Moose Jaw 7:00 p.m. MT
2 April 1, 2023 Lethbridge Moose Jaw 7:00 p.m. MT
3 April 4, 2023 Moose Jaw Lethbridge 7:00 p.m. MT
4 April 5, 2023 Moose Jaw Lethbridge 7:00 p.m. MT
5 April 7, 2023 Lethbridge Moose Jaw 7:00 p.m. MT *
6 April 8, 2023 Moose Jaw Lethbridge 7:00 p.m. MT *
7 April 11, 2023 Lethbridge Moose Jaw 7:00 p.m. MT *
* - if necessary
Through WHL Live on CHL TV, fans can enjoy every single scheduled game throughout the 2023 WHL Playoffs presented by Nutrien with the purchase of a WHL All-Access Pass at the low price of $59.99 plus applicable taxes and fees.
WHL Live - 2023 WHL Playoffs Packages
All-Access: $59.99
Round-by-Round: $19.99 per round
24-Hour Access: $9.99
* all prices in Canadian dollars
+ does not include applicable taxes and fees
WHL Live on CHL TV is available to fans anywhere in the world, providing high-quality streaming of WHL games on Apple TV, Roku, and Amazon Fire TV platforms, via mobile with iOS and Android, and on web using Safari or Google Chrome web browsers. Visit WHLLive.com for complete details.
• Discuss this story on the Western Hockey League message board...


Western Hockey League Stories from March 28, 2023
The opinions expressed in this release are those of the organization issuing it, and do not necessarily reflect the thoughts or opinions of OurSports Central or its staff.
Other Recent Moose Jaw Warriors Stories