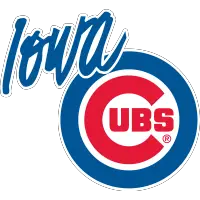 September 12 Game Notes: Iowa vs. Toledo
September 12, 2021 - Triple-A East League (AAA East) - Iowa Cubs News Release



IOWA CUBS (46-67) vs. TOLEDO MUD HENS (66-47)
Sunday - 1:08 PM - Principal Park - Des Moines, IA
LHP Luis Lugo (1-2, 5.40) vs. RHP Logan Shore (6-2, 3.58)
TODAY'S GAME: Iowa and Toledo will play one another for the final time this season in today's series finale. Toledo took the series victory with last night's 21-4 win, but the I-Cubs will try to end the home stand on a high note today. Luis Lugo gets his second starting assignment of the series today after facing Toledo for the first time in Tuesday's opener. Lugo is 1-2 for the I-Cubs now in four starts and holds an ERA of 5.40 (12ER/20IP) since being promoted from Double-A Tennessee. He'll face off with righty Logan Shore in a rematch of the series opener. Shore is 6.2 after earning the win against Iowa in that game. The one run he allowed over his six innings of work improved his ERA to 3.58 on the season (22ER/55.1IP).
BAD BREAK: Joe Biagini lasted only one inning in his start last night, breaking a streak of nine straight starts of at least five innings by Iowa's rotation. During that streak, which began September 1, every starter except Ryan Kellogg got at least one win and logged at least one quality start. The starting staff had only two outings of more than two earned runs, leading to a combined ERA of 2.55 (15ER/53IP) in September. While they issued quite a few walks, they also racked up strikeouts, collecting 57 between the five of them. On top of ending the streak, Biagini's one-inning outing last night is also tied for the third shortest start of the year by an I-Cubs pitcher. It trails only Kohl Stewart's injury-shortened outing on June 19, when he exited before recording an out, and Dillon Maples' spot start on August 20, which lasted one-third of an inning. Biagini himself was responsible for the only other one-inning start, which he logged on June 15 while building back up after an early-season injury had him sidelined for about a month. Including the six earned runs he allowed last night, the rotation's September ERA was bumped up nearly a whole run to 3.50 (21ER/54IP).
STAY HOT: Abiatal Avelino logged his second multi-hit game of the series and his third in the last ten days last night, going 2-for-3 with a run scored. That marked his team-leading 24th two-hit game and his 29th multi-hit game of the season, also most on the team. The success has boosted him to a .310 average (9-for-29) so far in September, good for third on the team behind Zach Davis (.350) and Trayce Thompson (.323).
A NIGHT FULL OF RECORDS: Last night's game broke a lot of records for this current season, and even a franchise record for the I-Cubs. Unfortunately for Iowa, they were all records they didn't want to be broken. Before last night, the most runs Iowa had given up on the year was 17, they did so twice, most recently on July 28 against Louisville. 21 earned runs was the most they have ever allowed in all of franchise history, breaking the previous record of 19. Oklahoma City scored 19 earned runs on May 13, 1987, and Colorado Springs scored 19 earned runs most recently on May 13, 2011. The Mud Hens also broke the highest number of hits allowed this year by the I-Cubs staff, recording 21 knocks. The previous high this year was 18, given up back on August 8 against Indianapolis. Their franchise record of 25 set back on June 9, 2007 to New Orleans still stands. For the first time all year, Iowa used seven pitchers, breaking their record of six done three times, last on July 30 against Louisville. Those seven pitchers threw a total of 262 pitches, including 146 of them for strikes, good for 56%. Toledo broke the record for number of doubles hit against Iowa's staff this year by two, hitting eight, and tied the number of home runs allowed with six. A team has now hit six home runs against Iowa twice this year, with the first coming on August 6, against Indianapolis. The Mud Hens had five long balls in the first two innings, then added just one in the final seven frames.
HIGHS AND LOWS: The I-Cubs are almost halfway through September, and so far their offense has been a tale of two lineups. While the team is hitting .234, slightly below their season mark of .245, the I-Cubs have five players hitting above .300 this month (min. 10 at-bats). Zach Davis leads the charge at .350 (7-for-20), followed by Trayce Thompson (.323) and Abiatal Avelino (.310). On the other side of things, the I-Cubs also have five players hitting under .200. Levi Jordan and Erick Castillo are both hitting just .091 through the first ten games of the month, and Johneshwy Fargas has gone just 3-for-22 (.136) since returning from Chicago. That leaves just two position players on Iowa's active roster who are hitting in the 200s: Trent Giambrone (.235) and Greg Deichmann (.250).
KEEP IT GOING: Outfielder Greg Deichmann went 1-for-3 with a double last night to extend his hitting streak to a season-long six games. Since August 22, the outfielder has at least one hit in 13 of his last 16 games, hitting .283 with an on-base percentage of .338 over that span. Over those 16 games, he has four multi-hit efforts. In the month of September, Deichmann has one hit in every game but one, on August 2 against Indianapolis. He has three doubles and one home run in the month, starting to see a little bit more power come through in his at-bats.
GET IT BACK: Andrew Romine returned to the Iowa Cubs' lineup last night for the first time since July 29 against the Louisville Bats. Before he left, he was hitting .311 (51-for-164) with the I-Cubs, including seven doubles, two triples and a home run. The infielder drove in 11 runs and walked 17 times compared to 32 strikeouts, good for an on-base percentage of .383. Five of his last seven games before getting his contract selected were multi-hit games, highlighted by a four-hit performance on July 23 against Columbus. Romine hit just .183 in 26 games with Chicago and was designated for assignment on September 6.
CRUSHING THE BALL: Trayce Thompson hit two more home runs last night, giving him five total this series. It marked his second game of the series with two home runs after he clubbed two on Wednesday, one Thursday and now two more last night. The outfielder extended his team lead and now is fourth in the Triple-A East with 21 home runs on the year. With three more runs driven in last night, he is also tied for sixth in the Triple-A East with 63 runs driven in. Taylor Gushue is second on the active roster with eight home runs, 13 behind Thompson and Abiatal Avelino is second in runs batted in, 22 behind Thompson with 41. In the month of September, Thompson is hitting .323 (10-for-31) with two doubles, five home runs and 17 RBI. He has also walked three times compared to just seven strikeouts in his nine games played, bumping his on-base percentage to .382. He has at least one hit in all but one of those games, currently riding a seven-game hitting streak in which he is slugging .926 with a 1.305 OPS.
AGAINST TOLEDO: Toledo's dominant victory last night secured a series win for the Mud Hens, their second of the season against Iowa. With only today's matchup left between the two teams, Toledo holds a 4-1 lead in the set and an 8-3 lead in the season series. Their blowout victory also tipped the run differential much more in their favor, as they've now scored 60 runs against the I-Cubs compared to the 35 Iowa has scored against them. As the Mud Hens lead the division, their win also dropped Iowa down to 20 games out of first place and 21 games below .500, new season lows in both categories.
SHORT HOPS: The I-Cubs moved to an even .500 at 31-31 when they hit a home run after knocking two out of the park in their loss last night...with no errors in their loss last night, Iowa is now 24-24 when not making an error; they are 16-33 with one error and 6-10 with 2+ errors...Iowa recorded eight hits last night for the fourth straight game, they now have eight in every game this series besides the opener in which they had seven hits...Iowa allowed 14 extra-base hits last night while also striking out 15 batters; 62% (29-of-47) of the Mud Hens' at-bats ended in either a strikeout or an extra-base hit...both team's pitching staffs' have thrown the exact same amount of innings entering today's game, with 977.1.
• Discuss this story on the Triple-A East League message board...


Triple-A East League Stories from September 12, 2021
The opinions expressed in this release are those of the organization issuing it, and do not necessarily reflect the thoughts or opinions of OurSports Central or its staff.