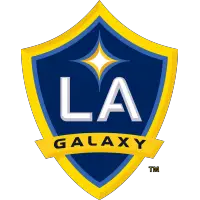 LA Galaxy Postgame Notes and Quotes: LA Galaxy 1, San Jose Earthquakes 0 - Saturday, May 29, 2021
May 29, 2021 - Major League Soccer (MLS) - LA Galaxy News Release



LA Galaxy 1, San Jose Earthquakes 0
Saturday, May 29, 2021 - 4 p.m. PT
MLS Regular Season
Dignity Health Sports Park
Postgame Notes
Scoring Summary:
LA - Tanner Beason (own goal) 70'
Misconduct Summary:
SJ - Judson (caution) 29'
LA - Jonathan dos Santos (caution) 43'
LA - Julian Araujo (caution) 49'
LA - Sacha Kljestan (caution) 84'
Lineups:
LA Galaxy: Jonathan Bond; Julian Araujo, Daniel Steres, Nick DePuy, Jorge Villafana; Jonathan dos Santos © (Adam Saldana 53'), Sacha Kljestan; Cameron Dunbar (Samuel Grandsir 63'), Efrain Alvarez (Victor Vazquez 63'), Kevin Cabral (Ethan Zubak 81'); Javier Hernandez.
Substitutions: Jonathan Klinsmann, Danilo Acosta, Oniel Fisher, Giancarlo Gonzalez, Carlos Harvey
TOTAL SHOTS: 21; SHOTS ON GOAL: 8; FOULS: 16; OFFSIDE: 0; CORNER KICKS: 4; SAVES: 12.
Head Coach: Greg Vanney
San Jose Earthquakes: JT Marcinkowski; Tanner Beason, Tommy Thompson ©, Florian Jungwirth, Marcos Lopez (Paul Marie 62'); Eric Remedi, Judson, Carlos Fierro (Andres Rios 67'), Eduardo Lopez (Shea Salinas 62'), Cristian Espinoza (Siad Haji 74'), Cade Cowell (Chris Wondolowski 62').
Substitutions not used: Luciano Abecasis, Daniel Vega, Eric Calvillo, Benji Kikanovic.
TOTAL SHOTS: 18; SHOTS ON GOAL: 12; FOULS: 11; OFFSIDE: 1; CORNER KICKS: 4; SAVES: 6.
Head Coach: Matias Almeyda.
Referee: Joe Dickerson
Ast. Referee 1: Logan Brown
Ast. Referee 2: Diego Blas
Fourth official: Lukasz Szpala
VAR: Alex Chilowicz
Ast. VAR: TJ Zablocki
Attendance: 7,193
NOTES:
The LA Galaxy earned a 1-0 win over the San Jose Earthquakes on Saturday afternoon at Dignity Health Sports Park.
With the result, the Galaxy are now 5-2-0 (15 points) in the 2021 MLS regular season, with 11 goals scored and 11 conceded.
At home, the Galaxy are now a perfect 4-0-0.
LA Galaxy goalkeeper Jonathan Bond recorded 12 saves on Saturday, the second-highest of any match in LA Galaxy history.
Bond's 12 saves were also the most of any LA Galaxy victory or shutout.
LA Galaxy winger Kevin Cabral made his second-ever start as a member of the LA Galaxy.
The following players have started every match this season for the Galaxy: Jonathan Bond, Daniel Steres, Jorge Villafana, Jonathan dos Santos and Javier Hernandez.
In all, the club had seven players feature during Sunday's match that came through the club's developmental system (LA Galaxy II and LA Galaxy Academy): Daniel Steres, Nick DePuy, Julian Araujo, Efrain Alvarez, Cameron Dunbar, Adam Saldana, Ethan Zubak.
In their next match, the LA Galaxy remain at home for a match against Seattle Sounders on June 19 at Dignity Health Sports Park.
The Galaxy's June 19 match will feature a full-capacity crowd at DHSP for the first time since March 2020.
For more information, visit www.lagalaxy.com.
Postgame Quotes
LA GALAXY HEAD COACH GREG VANNEY
On the first half:
"I was very pleased with what was going on in the first half. We were very intentional with our attacks and what we were trying to do. The guys were executing well up until just putting the ball in the back of the net against a style that is challenging to play against for us. In terms of the second half, there wasn't a lot coming into halftime to change. It was about recognizing how they were going to adjust their pressing or their pressure so that we could adjust how we were starting our attacks again, because that was a big part of it. Then when we get it to those moments, when we have our chances in the final product, we need to put them away and make this game more difficult. There are a couple of things on the defending side that we talked about, but the game should not have been as close as it was down the stretch I felt like as it was. We need to be a little more lethal when we have those chances and maybe that's the next step for this team so that we don't need to suffer and sacrifice during this down the stretch. We take our chances better and we put a team away that we should have put away earlier. That was for me a little bit of the day but in the end, as guys get a little tired then little mistakes start to happen, that's when there what they do start to thrive as they may get challenging with the man on man marking. We made too many mistakes down the stretch. We got a little bit pulled apart at the defensive side of things and obviously Bond made some incredible saves to keep us in there at the end, but the group, as a whole, sacrificed and they suffered through the last part in order to maintain a clean sheet and going into the break, we have five wins and two losses and we are in a pretty good spot so I am pleased with the group overall."
On today's game vs. last week's loss:
"I see that there's two things: I thought the soccer in the first half was pretty clinical in many ways in terms of playing against a unique opponent which we had a week to prepare for but the guys executed a lot of things very well which was hey nice step forward side of things, the technical side of things, and their understanding and their execution of some of that again just not the final product. And then down the stretch it becomes another one of those suffer a little bit because you did not take care of business a little bit earlier. Those can become character points down the stretch and so it is early in the season character building lands when you lock it down or hold on but for us our steps have to be we have to get to a point when we put this team away when we have early when we have that many opportunities that has to be the next step if we want to truly be a championship team we have to win that game going away."
On Grandsir's play:
"I think for Sam to create a goal, to get a goal of the deflection, it didn't really matter how, it's just when guys come in to be able to contribute to the team and for an attacking player to be able to contribute in a way of assist and goals and things like that. So I think that for him, he's had some good stretches and sometimes when he still trying to adapt to the league and teammates and understand everything that is going on around him. I think it is a huge moment for him to feel like he's really contributed to the group in a way but you can see it on the scoreboard and you can see it in the points column and you can see it's not just in the work or a moment here and there it is actually there are actual tangible numbers there that he has now that are with him that he can feel good about and so I am happy he is still adapting. He is one of the players who probably speaks the least amount of English on the team so some things he picks up. There's some things he doesn't. We're trying to work with him on that so he is still adapting to a lot of things within the environment as things are going on and happening but he had a bit an ankle injury so last week so he did not train the whole week last week so getting him and helping him make a difference to get three points is a huge thing for his confidence and just getting him in to settle into our team and this league and everything else so I was pleased that."
On Bond's success:
"He is a very hard worker. He is very open minded in terms of learning and in the work he's putting in and working with Kevin on the goalkeeping side and with us it terms of us in the vision of how we want our goalkeeper to play. He is obviously very talented goalkeeper who didn't get a ton of opportunities over in England but he but he had the opportunity here to come in and to earn the number one spot and be the number one guy which the team could reply on. He's been every bit of that and he spent every bit of that as he settled in. He's become a leader in the back, He has become a guy who's communicating to everybody in important moments and he is very connected to the group in every aspect and so it's wonderful to have that because that brings a lot of confidence as you said to the line in front of him and it brings a lot of confidence to the group to know that if on the odd occasion when you make a mistake, tonight there may be too many saves on his behalf, but when you make a mistake, you have someone back there who can really help you out and he spent fantastic in that way. As I say every game we have to start minimizing the number of those saves that he has to make but it is nice to know there that he is back there and doing it for us when we need it."
On Dos Santos' exiting with injury:
"He's had issues through the early part of the season with cramping in his calves at different moments. He's had calf issues. Nothing so far that we've had to deal with in any serious way but things that have been debilitating and whether that be in stretches of games or whatever. I don't know that it is anything beyond the tightening up and feeling like he really couldn't move the way he wanted to out there or if there was any fear of further damage or risk that was associated with why he could not really continue but I don't have any further information other than I don't think it is anything serious but I but I don't have anything more to add to that."
LA GALAXY WINGER SAMUEL GRANDSIR
On how comfortable he is with what Greg [Vanney] wants with him this year:
"I feel very comfortable. The coach has given me a lot of confidence and trust in me, and it's even more important because before coming here to the LA Galaxy, I was without competition for a year. It's coming back slow, but it's coming back and I think it's going better and better."
On his thoughts on the league:
"If you compare MLS to France, there is a lot of intensity but there are also technical players, but intensity is the main difference. What is difficult for me is that players here are strong and very athletic, and that makes it a difficult league. But we have a good team, a very good team that is playing well with the ball and there is a lot of possibilities this year."
On his comfort having more French players on team:
"Even before Kevin [Cabral] arrived, my teammates were always there for me and I really want to thank them. The group is tight and it's a big family here. Obviously, Kevin [Cabral] arriving is great for me, because it's always nice to have someone from your home country and there will be two more French speaking players who will arrive, so that's great, too, but I always feel supported by our whole team and the group is very united and that's great."
LA GALAXY GOALKEEPER JONATHAN BOND
On making a record setting 12 saves and getting a clean sheet:
"If feels good, we've kind of maybe been a bit unlucky in the games before hand were I felt like I made quite a few saves and then we just come out on the wrong side of the result, so it's just nice to make some saves today and for us to hold on and win 1-0 especially in a rivalry game. It feels good, I'm very happy."
On his performance in the game:
"Early in the half I made a nice early save and then you feel a bit more confidante maybe a bit more comfortable. They had quite a few shots from outside the box and then it wasn't until later in the game where they were kind of slipping things in between and getting some crosses in and putting some real pressure on. It was more the second half, it wasn't just me, we defended really well as a back unit and the midfielders were stepping out and getting to people at the edge of the box tracking runners, the center backs were winning headers and the full backs were stopping crosses and I felt like although it was 12 saves we defended quite well."
On being called a brick wall by the fans:
It's nice, you see other keepers getting called it on social media when they are doing well so it's nice that everyone says that about me so I'll take it."
• Discuss this story on the Major League Soccer message board...


Major League Soccer Stories from May 29, 2021
The opinions expressed in this release are those of the organization issuing it, and do not necessarily reflect the thoughts or opinions of OurSports Central or its staff.