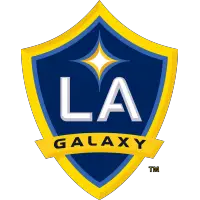 LA Galaxy Postgame Notes and Quotes: LA Galaxy 0, Vancouver Whitecaps FC 3
November 9, 2020 - Major League Soccer (MLS) - LA Galaxy News Release



NOTES:
The LA Galaxy lost against Vancouver Whitecaps FC 3-0 on Sunday afternoon at Providence Park in the final game of the 2020 MLS Regular Season.
With the result, the Galaxy finished the 2020 MLS Regular Season with a 6-11-5 record on the season with 22 points.
Today marks the club's last regular season game of the 2020 MLS Regular Season Play.
The LA Galaxy are now 12-7-6 all-time against Vancouver Whitecaps FC, including 3-3-5 on the road.
This year, the Galaxy went 5-2-2 when scoring first and 1-9-2 when conceding first.
Interim Manager Dominic Kinnear finished the season with a 1-1-1 record after three games in charge. Kinnear continues tied for the third most wins in Major League Soccer history.
The LA Galaxy were eliminated from postseason play on Wednesday following the match vs. Seattle Sounders FC.
LA Galaxy forward Cristian Pavon led the LA Galaxy in goals and assists this year with 10 goals and 7 assists.
LA Galaxy forward Cristian Pavon and LA Galaxy defender Emiliano Insua led the LA Galaxy in games played during the 2020 MLS Regular Season with 22 appearances each.
The following LA Galaxy Players will join their national teams for the November international FIFA date: Sebastian Lletget (USA), Jonathan dos Santos (Mexico), Giancarlo Gonzalez, (Costa Rica) and Rolf Feltscher (Venezuela).
Postgame Quotes
LA GALAXY INTERIM HEAD COACH DOMINIC KINNEAR
On the game tonight and what he adjusted at halftime:
"We made a sub with Javier [Hernandez], coming in for Ethan [Zubak]. Just kind of got them organized, telling them how we expected them to play. We started off pretty good, we got to a pretty decent little rhythm there. Then the goal is a bit of a kick in the teeth, and then the red card just kills you. It is a red card; I am not going to complain about that. We gave them a little bit too much room and they got a couple of chances, so at half time we wanted to get them a little bit organized again. I thought we played pretty well in the second half, but then we gave them a chance there at the end. A bad defensive play by us. We lost possession and got caught when the ball turns over. I thought Sacha Kljestan came on tonight and made a real huge impact for us. Played very very well. We got some real good chances. The goalkeeper made a couple of decent saves so full credit to the guys. Two to nothing down with 10 men can be a tough task. I thought at moments there we could have been 2-1 and it could have given us a little bit of hope but obviously the third goal they got there kind of killed it off."
On how much he appreciates the fight the team gave on the field:
"I told them that just now, about two minutes ago in the locker room, that the three games we had I was fortunate to be the interim head coach of this team. I thought the commitment they showed, the fight that they showed until the very very end was something commendable. Javier [Hernandez] came on and held the ball up for us, got us out of some tricky situations and helped create some chances. With 10 men, you kind of defend and wait for your chance when you have the ball but I thought at times we played some good stuff specially building out of the back, connecting passes from the back to midfield to the front and really caused some problems. It was good we were pushing all the way until the end, and like I said, the third goal for me is just something that is completely avoidable, the loss of possession and then the decisions that we made in the back there I think is something we can definitely look at and 100 percent improve upon."
On what has to be next for this club to get back in the Playoffs and fight for championships again:
"The league is evolving as we now. I think the players that are here have to hold themselves to a very high standard, which I think they do. But I think when you look back at the season, for the group that comes back, it has to be understood that what has happened this year is well below standard. This team should not be below the playoff line even when MLS is adding teams to the playoff picture. Everyone should be disappointed. If anybody walks away and thinks the season was a good one for them, I think they'd be mistaken. And then it's important for us as a group, for the technical staff, to look at the roster and try to improve upon that... There needs to be improvements in a lot of positions. Where we are at, we had a little bit of hope after the first win against Real Salt Lake, but obviously these last two games didn't really count in the standings. They counted for me and for the players and it mattered on the field. But for us to be fighting for a playoff spot, for the LA Galaxy to be fighting for a playoff spot late in the year, for me, is not the story that should be told."
LA GALAXY MIDFIELDER PERRY KITCHEN
On what he takes from the game tonight:
"It was disappointing for sure. Obviously, the goals are pretty soft overall. We talked about how they like to cross the ball early, and we didn't do well with those. Obviously, the red card makes it very difficult for us but saying that, I thought the second half we probably deserved a little more. We had some good chances, we defended well, we showed a little bit of character in tough circumstances. Unfortunate to give one up there at the death but I thought we should have had one to make it an interesting game. Second half was much better."
On Julian Araujo and what's ahead for him as he matures and gains experience:
"The future is very bright. He is obviously a great talent. He has a great mentality as well. He's a guy that plays like he's much older than he is. I think he's going to have an excellent career and he's a guy that you want to have on your team. About the red card, it's unfortunate. He's going into the challenge at a pretty fast pace. Nowadays with the VAR they are going to call that. His studs are up but for me I think it's soft. I thought it was harsh, but the refs made their call and that's it."
On what's important for the team to focus on in the offseason collectively and individually:
"That's up to the leadership of the club. The coach, whoever, if it's Dom [Kinnear]. That's up to those guys on what they see is in the future. I know for me it's just about recovering now. It's been a crazy year and a crazy four months with games every three to four days so now it's just recovery and then go back to it in a couple of weeks and work on fitness again."
On how he thinks the team responded to Dominic Kinnear in the last three games:
"I thought we responded very well. Obviously, that's not an easy situation but starting off with the Real Salt Lake game, it was a great response. Obviously three points. Seattle game as well, we might have even played better against them then we did against Salt Lake, but they scored at the end and we get a draw. I think the guys responded very well to how Dom [Kinnear] wants to set up the team. I think he seriously has to be considered for the role. He's a great coach, he's a great guy so again that's up to the leadership but he definitely had control of the locker room and the guys respect him very much. So, we'll see what happens."
LA GALAXY MIDFIELDER SACHA KLJESTAN
On this season:
"I'm just really disappointed with not making the playoffs, that's always the goal at the beginning of every season. Obviously, this was a weird year with COVID and everything that's happened, things that have gone on in our country and around the world. So, it seems like the season went by really fast, it seems like this year has gone by really fast, so I don't think I've had time to look back on the entire season as a whole yet. Obviously, it's a big disappointment not making the playoffs, that part is a fact I think for everybody that has been involved. We just haven't had a lot of success this year, so it's disappointing."
On the importance of the off-season:
"In terms of the club, I think very important. I think there are going to be big decisions that are going to be made, whether that's about players or the next coach and things like that. So, we have to get it right. This club has very high standards for itself, they have set those standards over the 25 years of the league and being the most successful team in MLS history. We have to hold ourselves to be very accountable and have those high standards. Going forward we all want to be a part of winning teams and we want to bring championships back to Southern California. We have to challenge ourselves to get this right."
On the impact Cristian Pavón has had for the club this year:
"I think he has been our most dangerous player game in and game out for the entire season. It's obvious the quality that he has, he's stepped up in many games, I think he's led the team in goals and assists. On the field I think he's done a really good job; in the locker room I think he's done a really good job of being a part of everything. Trying to learn English, trying to be a part of the group and being a successful part of the group and knowing that even at a young age, he's looked at as a leader on this team because of his quality and because of his experience, playing for a big club in Argentina, playing for the Argentina National Team and playing in a World Cup. He's a guy that we've depended on all season long on the field. Like you said, the future of his contract situation remains to be seen and resolved and I think that everybody would hope that he's back with the Galaxy."
Sacha Kljestan thanks media for their support and coverage this season:
"Just want to say thank you for covering the team this year. I know it's your job and I'm doing my job too but soccer is obviously not the biggest sport in America and the coverage that you guys provide for our team is obviously immeasurable for us, so thank you guys for all your work this year in all these crazy times and you know, logging on the computer and watching all these games and covering our team, so thank you guys. I appreciate it."
LA GALAXY GOALKEEPER DAVID BINGHAM
On what's important to stick with this team when looking back at the whole year:
"The most important part is looking back at these last three games and how we responded to Dominic [Kinnear] coming in and figuring the team out. I think everyone can see the team responded well and the attitude definitely changed and that's something to build on."
On what this team needs to do to bring the LA Galaxy back to the top:
"Obviously this year we fell very short of our expectations and where we should have been. No one takes that harder than the players. I think we have to look back and analyze what went wrong this year and you can't look back too far because it wasn't a pretty year. But looking back just these three games, if we can keep that same mentality, same organization and same kind of routine, I think if you put that in a full year and I think we'd do very very well."
On how he was pushed this season professionally and in his game:
"I think everyone can admit that this year was challenging. Everyone across all fronts; professionally, personally. It's one of those years where you have to grow from, and you learn from mistakes and hopefully come out of this year stronger and more resilient than ever. I think that's what we can do looking forward."
LA Galaxy 0, Vancouver Whitecaps FC 3
Sunday, Nov. 8, 2020 - 3:30 p.m. PT
MLS Regular Season
Providence Park - Portland, Oregon
Postgame Notes
Scoring Summary:
VAN - Lucas Cavallini (assisted by Cristian Gutierrez, Russell Teibert) 24'
VAN - Fredy Montero (assisted by Ali Adnan, Jake Nerwinski) 43'
VAN - Fredy Montero (assisted by Cristian Dájome, Cristián Gutiérrez) 90'+1'
Misconduct Summary:
LA - Julian Araujo (ejection) 41'
LA - Perry Kitchen (caution) 52'
Lineups:
LA Galaxy: David Bingham; Julian Araujo, Giancarlo Gonzalez, Daniel Steres, Emiliano Insua (Emil Cuello 86'); Yony Gonzalez (Rolf Feltscher 44'), Perry Kitchen, Joe Corona (Sacha Kljestan 55'), Cristian Pavon©; Efrain Alvarez (Kai Koreniuk 87'); Ethan Zubak (Javier Hernandez HT).
Substitutions not used: Justin Vom Steeg, Nick DePuy, Carlos Harvey, Cameron Dunbar.
TOTAL SHOTS: 12; SHOTS ON GOAL: 6; FOULS: 15; OFFSIDE: 3; CORNER KICKS: 7; SAVES:3.
Head Coach: Dominic Kinnear
Vancouver Whitecaps FC: Evan Bush; Cristian Gutierrez, Ranko Vaselinovic, Erik Godoy, Jake Nerwinski, Ali Adnan (Tosaint Ricketts 87'); Cristian Dajome, Janio Bikel, Russell Teibert©; Lucas Cavallini (Theo Bair 87'), Fredy Montero (Damiano Pecile 90'+2').
Substitutions not used: Bryan Meredith, Derek Cornelius, Andy Rose, Jasser Khmiri, Ryan Raposo, Patrick Metcalfe.
TOTAL SHOTS: 16; SHOTS ON GOAL: 6; FOULS: 14; OFFSIDE: 0; CORNER KICKS: 2; SAVES: 6.
Head Coach: Marc dos Santos
Referee: Joseph Dickerson
Assistant Referee: Jeremy Hanson
Assistant Referee: Jeremy Kieso
Fourth Official: Ismir Pekmic
Video Assistant Referee: Jorge Gonzalez
• Discuss this story on the Major League Soccer message board...


Major League Soccer Stories from November 9, 2020
The opinions expressed in this release are those of the organization issuing it, and do not necessarily reflect the thoughts or opinions of OurSports Central or its staff.