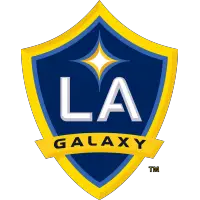 LA Galaxy Fall 3-2 to Minnesota United FC at Dignity Health Sports Park on Wednesday Night
June 30, 2022 - Major League Soccer (MLS) - LA Galaxy News Release



LOS ANGELES - Down to 10 men following a red card issued in the 25th minute of the match, the LA Galaxy scored two second-half goals, but sustained a 3-2 loss to Minnesota United FC in front of 18,337 fans at Dignity Health Sports Park on Wednesday night.
Goal-Scoring Plays
MIN - Emanuel Reynoso (Robin Lod), 9th minute: Receiving the ball on the right wing, Emanuel Reynoso cut inside on his left foot and curled his shot into the top right corner of the goal.
MIN - Franco Fragapane (Kemar Lawrence, Luis Amarilla), 36th minute: Kemar Lawrence's cross from the left wing found Franco Fragapane, whose cushioned finish from inside the box found the top of the net.
MIN - Emanuel Reynoso (Robin Lod), 43rd minute: Bongokuhle Hlongwane cut inside from the right wing and centered a pass into the 18-yard box to Reynoso, who drilled his shot into right side of the goal.
LA - Mark Delgado (Penalty Kick), 60th minute: After Efraín Álvarez was fouled inside the box, Mark Delgado stepped up to the penalty spot and converted his attempt into the bottom right corner of the net.
LA - Dejan Joveljić (Daniel Aguirre, Raheem Edwards), 90+3rd minute: Working down the left flank, Raheem Edwards clipped the ball into the center of the box to Daniel Aguirre. The midfielder took a touch and squared a pass to Joveljić, who slid his shot into the far corner of the net.
Postgame Notes
Wednesday's match marked the 10th MLS regular-season meeting between LA and Minnesota United FC, with the Galaxy leading the series 5-2-4.
The loss to Minnesota marked LA's first-ever loss to the Loons at Dignity Health Sports Park (2-1-2).
In 12 matches played at home across all competitions in 2022, LA holds a 6-5-1 record.
It marked the second time this season that LA scored multiple goals in the second half of an MLS regular-season match.
Mark Delgado tallied his second goal of the season, and his second career goal scored at Dignity Health Sports Park.
The penalty marked Delgado's second career penalty conversion in league play dating back to the 2021 season.
Daniel Aguirre tallied his first career assist in MLS in his made his first career start for the Galaxy, logging 90 minutes in his fifth appearance of the season for LA.
Dejan Joveljić tallied his fifth goal in 305 minutes played across 14 appearances in league play this year.
Amongst players that have played a minimum of 300 minutes in league play this season, Joveljić ranks first in MLS in goals scored per 90 minutes played (1.48).
With five goals scored as a substitute this season, Dejan Joveljić ranks first in MLS in goals scored off the bench in league play.
Across all competitions this season, Joveljić leads the Galaxy with eight goals scored and has added two assists in 547 minutes played in 18 appearances (4 starts).
Raheem Edwards notched his team-leading sixth assist during the 2022 regular season.
Efraín Álvarez notched a team-high four chances created in 45 minutes played as a second-half substitute.
Douglas Costa made his first appearance for the Galaxy in league play dating back to May 22.
Samuel Grandsir made his 54th consecutive appearance for the Galaxy across all competitions dating back to April 18, 2021.
Jonathan Bond, Kévin Cabral, Chicharito, Samuel Grandsir and Rayan Raveloson have each appeared in every MLS regular-season match this year.
The last time the Galaxy were issued two red cards in an MLS regular-season match was against the Portland Timbers on July 27, 2019.
Next Game
Next up, the LA Galaxy play host to CF Montréal at Dignity Health Sports Park on Monday, July 4. The July 4 match kicks off at 7:30 p.m. PT and will be feature a regional broadcast on Spectrum SportsNet, in addition to a live stream on LAGalaxy.com.
LA Galaxy (7-6-3, 24pts) vs. Minnesota United FC (6-8-3, 21pts)
June 29, 2022 - Dignity Health Sports Park (Los Angeles)
Goals by Half 1 2 F
LA Galaxy 0 2 2
Minnesota United FC 3 0 3
Scoring Summary:
MIN: Reynoso (Lod), 9
MIN: Fragapane (Lawrence, Amarilla), 36
MIN: Reynoso (Hlongwane, Taylor),43
LA: Delgado (Penalty Kick), 60
LA: Joveljić (Aguirre, Edwards), 90+3
Misconduct Summary:
MIN: Boxall (caution), 20
LA: Cabral (ejection), 24
MIN: Fragapane (caution), 41
LA: Williams (caution), 70
MIN: Trapp (caution), 85
MIN: Rosales (caution), 90+4
MIN: Rosales (second caution, ejection), 90+5
LA: Costa (ejection), 90+5
Lineups:
LA: GK Jonathan Bond; D Julián Araujo, D Nick DePuy, D Derrick Williams (Séga Coulibaly, 76), D Raheem Edwards; M Mark Delgado (Rayan Raveloson, 69), M Daniel Aguirre, M Víctor Vázquez (Efraín Álvarez, 45), M Kévin Cabral, M Samuel Grandsir (Douglas Costa, 65); F Javier "Chicharito" Hernández © (Dejan Joveljić, 70)
Substitutes Not Used: GK Jonathan Klinsmann; D Kelvin Leerdam, D Eriq Zavaleta; M Sacha Kljestan
TOTAL SHOTS: 16 (Three players tied, 3); SHOTS ON GOAL: 7 (Chicharito, 2); FOULS: 15 (Derrick Williams, Samuel Grandsir, 3) OFFSIDES: 0; CORNER KICKS: 11; SAVES: 3
MIN: GK Dayne St. Clair; D Bakaye Dibassy, D Michael Boxall, D Kemar Lawrence; M Franco Fragapane, M Emanuel Reynoso (Abu Danladi, 75), M Robin Lod, M Wil Trapp ©, M DJ Taylor, M Kervin Arriaga (Joseph Rosales, 5); F Luis Amarilla (Bongokuhle Hlongwane, 37)
Substitutes Not Used: GK Tyler Miller; D Brent Kallman, D Oniel Fisher; M Jacori Hayes, M Justin McMaster; F Nabi Kibunguchy
TOTAL SHOTS: 10 (Emanuel Reynoso, 3); SHOTS ON GOAL: 6 (Emanuel Reynoso, Franco Fragapane, 2); FOULS: 12 (Wil Trapp, 3) OFFSIDES: 1; CORNER KICKS: 2; SAVES: 5
Referee: Ted Unkel
Assistant Referees: Corey Rockwell, Ryan Graves
Fourth Official: Matthew Corrigan
VAR: Alejandro Mariscal
Weather: Clear, 73 degrees
Attendance: 18,337
All statistics contained in this box score are unofficial
LA GALAXY POSTGAME QUOTES
LA GALAXY HEAD COACH GREG VANNEY
On his initial thoughts on the game and the result:
"Yeah, the game kicks off. Again, a play two minutes with their player without contact and gets injured, which is unfortunate and horrible for him. But it also just kind of takes the steam out of the games. For me, it just creates a little bit of a disjointed start right off the bat, where everybody stops, the player is down. It's probably a significant injury, but nevertheless I think it got going again. We created some good attacks and good chances. I don't remember the chronological order of our chances, relative to their goal. We had some really good chances to get up 1-0 or to equalize. One of the two that got a great header from just a few yards out that ends up at the feet of the goalkeeper, a couple others that it slips by. And then as would have it [Emanuel] Reynoso picks up the ball as he overloads wide like he does all game, and I just felt like the one on one ball defending was just way too lax and soft. We've seen this guy bury balls on us from outside the box too many times and it's really the one thing we talk about all week is not allowing him to get back onto his left foot when we have him out wide. He gets back to his left foot and of course he picks out the upper corner. It's still a great shot, so you have to applaud him, but it's just too casual defensively against a player that is special and has a special left foot. So now we're down a goal and after that I think we create a few more chances to equalize that we don't finish, and then. for me, the red card is diabolical, honestly, for a number of reasons. One is the keeper spills it, our player is running in... Even if there is contact, our player is trying to get out of the way. He has a goalkeeper diving head first at his feet when he's moving at speed. That is not traditional goalkeeping. What is a guy supposed to do when the guy dives head first at your feet and you're running 20 miles per hour? What are you going to do? You only have so much time, and if they go back to VAR and do it with discretion and not because someone from the league office said, 'We have to red card those situations.' Which is why I understand he has to red card based on what he told me. If he uses discretion as an experienced referee who has been in this league... I don't know. Twenty years? He has to see that there was very little to nothing there and certainly our player wasn't leaving a foot in. I saw video from all angles. He's certainly trying to get out of the way. There was no intention, and red cards change games. Now you're at 10 [men]. I felt like we didn't manage the situation great, maybe a little shock. I was so shocked that he was walking off the field. I didn't even think he's going to get a yellow card because it wasn't even that to me. So I don't know. Maybe the players are a little shocked. After that, we don't manage some situations defensively. We let them get from one side to the next and we got ourselves a little stretched out. They whipped balls back across, we just don't defend well and that's the second part of the first half and we find ourselves down three. We come in at halftime and we try to organize our defensive responsibilities, talk about how we can try to initiate and get some pressure on the ball and try not be in a defensive block the whole time and the guys were fantastic. I thought, as I said to them coming back from the break, that second half was everything that we grew to expect from ourselves when we went into the break. The one take away from this game is that that sensation has to be present every time we step onto the field from minute one, as it was in the games where we played our best soccer because that was arguably some of our best soccer too and down a man. But it starts by the energy, the effort, the intention, the speed at which guys were going to close the ball down, close players down. It set the tempo and the tone for us. And then I thought we had intention when we had the ball, it wasn't just passing the ball around because we knew we were a number down and we were a little bit more decisive in our attacks. To be fair to our guys, they created enough chances to get back into this game earlier than the 90th minute. So I was proud of the second half and of the response. Disappointed in the situation, but sometimes that happens in the season and you have to deal with it. But unfortunately our takeaway for today has to be that the commitment, the energy, the effort... Even the guys that came in off the bench... I thought every guy that touched the field today had the right mentality as we got going into the second half."
On his thoughts on the head referee not taking a second look at the red card incident with Kévin Cabral:
"So what I would ask to everyone is... Does VAR even matter if the mandate says this? If that is in fact the case, which is what I was told from the fourth official, from everybody is it's a mandate that this has to be a red card. So VAR is irrelevant in that situation they don't even have a discretion. They don't have an opinion, they don't have any experience, it's irrelevant, it's a red card. Essentially, that's what I was told because there was no there was no indication from them that they felt that it was clearly and obviously a red card or anything. It was... That's what we're supposed to do. I don't know how that happens. Every situation in soccer, I'm told, is different. So when I talk to the referees or I write and I give them a situation [they say] you can't compare it to another situation because that situation is different. The context is different. You don't know all the details. Well, that's what the referees is for to be able to assess all those details. I just don't understand how that plays out, right? And I'll be obviously asking those questions and I hope I can get some clarity because it's hard when guys are on the field and things happen. All 40 players, plus the officials, are there to play out the game as a game happens on the field and that's what needs to happen. I don't know how it ended up differently."
On the process of the team trying to begin games with more intensity:
"It's not a process, there has got to be accountability now. Processes are done. It's accountability. We need 11 guys stepping onto the field ready to compete from the first whistle and if somebody fails to do that, they'll come out and somebody else will come on. I think there's enough depth and competition in our group and the guys know enough about what we're all trying to do. We've seen it now from our group a number of occasions and now it's for guys to be reliable and to step out on the field and collectively, all of us from myself to everybody... to step onto the field and do their job at the highest level of intensity, highest level of concentration and attention to detail. Not always will we perform perfectly. Some guys will make mistakes, but the level of intensity and the work and concentration on the details that we talk about during the week have to be present because we can be a very, very good team when we do that and we can be a very vulnerable team when we don't, and that's been too often."
On Daniel Aguirre's first career MLS start for the Galaxy:
"I'm proud of Daniel. It's his first start. He put in a wonderful shift against one of the more difficult players in the league to play against because Reynoso is very, very clever about where he goes. Obviously, being next to Mark [Delgado] and having him back in good physical fitness is helpful. I thought Daniel had a very solid game and acquitted himself well on the day. I could get into details, but I'd have to go back and watch. I thought he put in a great shift."
On whether or not he thinks the club needs to add more than one player:
"I don't actually. Realistically, I don't know that we could even accomplish more than that. For me, a couple of players... I think one player, in particular, can make a hefty impact on our group. I think a couple players can make a big impact. The other thing... We just we need to get the guys that we have... Getting Douglas [Costa] to maximum speed and getting him out there contributing will be helpful. If we can get him working, consistently and able to perform game after game, it will be like a new signing because he wasn't able to impact many of the games in the early part of the season because he just was stop-start so much. It was difficult. So I think getting him back on right the right track... In this window, since we've come back from the break, Marky [Delgado] has been sideways with the issues he was dealing with. Rayan injured himself before the Sacramento game and managed through it. Yesterday was the first day he's trained in three weeks. So we need to get our group healthy back together. And like I said, we saw the rhythm that I think we built it in the tail end of the last stretch, and into this stretch. And once everybody's ready, there's going to be real competition to see field and out there playing and then hopefully, we can be consistent with that. So, I think one to two additions will really well, help this group. And then getting everybody physically back to the form and they need to be involved in this group."
LA GALAXY GOALKEEPER JONATHAN BOND
On Kévin Cabral's red card:
"Yes, I have seen it back as well on the replays and Kevin [Cabral] is clearly trying to jump out the challenge. We all know what Kevin is like as a player, and he is not the type to leave anything in there. The contact is so minimal. Personally, whenever that happens to me, I expect some sort of contact somewhere and usually when that happens, I probably don't react even that much. You just carry on in the game. The goalkeeper obviously, I don't know if it hurt him or not, but it just kind of creates a little bit of a decision to make in the referee's mind. And to be honest I think that should get overturned. I'm sure the club will look at it and the referees will look at it. He's clearly trying to jump out of the way. The ref also said something about 'any contact on the goalkeeper is a red card'. Which, again, I am a goalkeeper so I should know that before the start of the season, and I have never heard that. None of us have heard that. That was not communicated to us as a rule at the start of the season."
On his experience with having contact with opposing players in those types of plays:
"I've had loads of contact in those situations. The ref just says, 'are you okay, do you need a physio?' And I'm like, yes or no, let me just carry on. It's really a baffling decision. And really from that point on, there was some interesting decisions after that as well."
On the game tonight and feeling on the team's performance:
"I think the first half as much as when we were walking in and everyone is booing, and it's a disaster. We were just not good enough, including myself, everyone. Red card aside, and for us to kind of rally and then come out in the second half with the second half two nil, it actually look like we could draw the game. And maybe if we would have scored a bit earlier, draw the game, or maybe even try and win it. From three nil down, it's something positive that we can take. Yeah, it's just at the moment, we're getting punished. And you know, we had some chances that we didn't convert, could have changed the game, but yeah, it's we are in a bit of a moment where we need to show some character for sure."
On whether he feels like the team has been a little bit unlucky:
"I personally don't know. I feel like the red card today was a bit unlucky, that I will say but I don't think we can just, you know, after the last few games just sit and say 'ah, we are unlucky'. We need to be better. The fans let us know that at the end of the game, but we already knew it. So yeah. I think, how do we change it now? We have to look up what each of ourselves are doing. You know, just going to worry about myself, what I'm doing, how can I be better and then try and help the team. Good thing is we've got another game on Monday, so it could be a quick turnaround. A chance to react. Hopefully we can put it right."
• Discuss this story on the Major League Soccer message board...


Major League Soccer Stories from June 30, 2022
The opinions expressed in this release are those of the organization issuing it, and do not necessarily reflect the thoughts or opinions of OurSports Central or its staff.