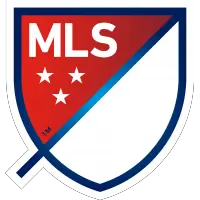 Three Leagues Cup Showcase Matches Coming this September
June 30, 2022 - Major League Soccer (MLS) News Release



NEW YORK AND MEXICO CITY (June 30 , 2022) - Major League Soccer (MLS) and LIGA MX announced today that Leagues Cup Showcase will add three feature matches this September in Cincinnati, Nashville and Salt Lake City. For the first time in each club's history, FC Cincinnati will host Club Deportivo Guadalajara, Nashville SC will face Club América and Real Salt Lake will play against Atlas FC. The Leagues Cup Showcase series will serve as a preview to the highly-anticipated 2023 Leagues Cup which will feature all MLS and LIGA MX Clubs next summer.
These three matches join the previously announced August 3 doubleheader in Los Angeles featuring LA Galaxy vs. Chivas and LAFC vs. Club América. The September match schedule is as follows.
Date Game Stadium
Sept. 21 FC Cincinnati vs. Club Deportivo Guadalajara TQL Stadium, Cincinnati, OH
Sept. 21 Nashville SC vs. Club América GEODIS Park, Nashville, TN
Sept. 22 Real Salt Lake vs. Atlas FC Rio Tinto Stadium, Sandy, UT
Ticket Information
FC Cincinnati, Nashville SC and Real Salt Lake season ticket holders will have priority access to purchase tickets through an exclusive presale. Tickets will be made available to the public as follows:
FC Cincinnati vs. Club Deportivo Guadalajara: Monday, July 18 at 9:00 a.m. ET via SeatGeek
Nashville SC vs. Club América: Thursday, July 21 at 10:00 a.m. ET via Ticketmaster
Real Salt Lake vs. Atlas FC: Ticket details coming soon. Click here to sign up for ticket notifications. Chivas and Club América are two of the most successful clubs in LIGA MX with 12 and 13 titles respectively. Atlas FC is the current LIGA MX Campeón de Campeones - the overall Mexican league champion - given the club's back-to-back Apertura 2021 and Clausura 2022 season wins.
Recently joining MLS in 2019 and 2020, FC Cincinnati and Nashville SC, respectively, will play their first-ever international matches as MLS clubs and the first international club matches at their stadiums. FC Cincinnati's TQL Stadium, which hosted its first game in Spring 2021, is one of the league's newest stadium jewels with a capacity of 26,000 fans. In Nashville, GEODIS Park inaugurated this May, is the largest soccer-specific stadium in the United States at a capacity of 30,000. An MLS club with a deeper-rooted history, Real Salt Lake joined the league in 2005, debuted its scenic Rio Tinto Stadium in 2008, was an MLS Cup champion (2009), and has participated in important cup finals, including the U.S. Open Cup and the Concacaf Champions League.
"We are thrilled to host Chivas of Guadalajara at TQL Stadium," said FC Cincinnati co-CEO Jeff Berding. "Cincinnati has hosted a number of incredible international soccer events, including FC Cincinnati's match against Crystal Palace prior to joining MLS in 2019, which at the time was the largest soccer crowd in Ohio history, a U.S. National Team World Cup Qualifier versus Mexico, and other US Men's and Women's friendlies. It's an honor to continue that history with an exciting Leagues Cup Showcase match for our fans this September as we look forward to the full competition in 2023."
"It will always be very important to us to be close to the millions of ChivaHermanos around the United States, in this case, in a city and a state that have gradually shown that they are also big soccer fans and experience the game with intensity. What better stage than this match against FC Cincinnati for people to enjoy the show on the field, enjoy Chivas, and in the process, allow us to be in the best possible shape for the final phase of our tournament," said Chivas Sporting Director Ricardo Peláez.
"We could not be more excited about hosting our first international match at GEODIS Park," said Nashville SC CEO Ian Ayre. "Nashville has been buzzing with excitement for soccer since we started in MLS in 2020 and even more so since we opened the doors to our new home. Facing off here against Mexico's most decorated club side is an awesome next step on our soccer journey."
"We're happy and excited to visit our amazing fans in Nashville as it's very important to us to stay connected to them and all our fans in the U.S.," said Sporting President of Club América Santiago Baños. "The timing couldn't be better as we will face our rival just days before the LIGA MX Playoffs. As a result, fans can expect our team to be in top shape and at our best moment. It will be a great match."
"Real Salt Lake is proud of our vast history of competing against international opponents, whether that be in CONCACAF Champions League, international friendlies or the 2019 Leagues Cup," said RSL President John Kimball. "Welcoming Atlas FC in September to Utah for the 42nd RSL game against 30 different international opponents from 16 various countries will no doubt serve as a fantastic reward for our incredible supporters, who have long proven to value international pathways to prestigious regional hardware. We cannot wait to host this year's Leagues Cup Showcase, and look forward to providing Atlas a sense of the best Utah has to offer."
"We are very happy to be able to participate in Leagues Cup Showcase. The United States has always been a very important market for us, and we are pleased to join this great effort led by MLS and LIGA MX," said Atlas FC Executive President José Riestra. "It is a privilege to be able to play in Salt Lake City against a team that has marked an era in MLS. It is also an honor for Atlas to participate in this match, which we expect will be a complete success and will continue to join forces, and reach our fans in the United States."
Leagues Cup Showcase will serve as a preview to the highly anticipated 2023 Leagues Cup, the annual month-long official tournament between MLS and LIGA MX in which all 47 MLS and LIGA MX clubs will participate and the respective seasons will pause for the tournament, with the Leagues Cup champion earning automatic qualification for the Concacaf Champions League (CCL) round of 16. In addition, clubs finishing second and third in Leagues Cup starting in 2023 will qualify for the Opening Round of the CCL.
MLS and LIGA MX - which entered a partnership in 2018 rooted in the on-field rivalry as well as the true spirit of collaboration off the field - will pause their respective seasons for one month during the 2023 summer to play Leagues Cup, showcasing the soccer infrastructure and capabilities in the region in the years leading into the 2026 FIFA World Cup in the U.S., Canada and Mexico - the first World Cup to feature 48 countries.
Additional information on the September matches, including media accreditation, will be announced at a later date.
The Leagues Cup Showcase, sponsored by BODYARMOR, will be broadcast on Univision and ESPN platforms in the United States, and TUDN platforms in Mexico
Leagues Cup Showcase 2022
Date Game Time (ET) Stadium City Ticketing
Aug. 3 LA Galaxy vs. Club Deportivo Guadalajara 8:30 p.m. SoFi Stadium Inglewood, CA Ticketmaster
Aug. 3
LAFC vs. Club América
Following first match SoFi Stadium Inglewood, CA
Ticketmaster
Sept. 21
FC Cincinnati vs. Club Deportivo Guadalajara TBD
TQL Stadium
Cincinnati, OH
SeatGeek
Sept. 21
Nashville SC vs. Club América TBD
GEODIS Park
Nashville, TN
Ticketmaster
Sept. 22
Real Salt Lake vs. Atlas FC TBD
Rio Tinto Stadium
Sandy, UT
TBD
• Discuss this story on the Major League Soccer message board...


Major League Soccer Stories from June 30, 2022
The opinions expressed in this release are those of the organization issuing it, and do not necessarily reflect the thoughts or opinions of OurSports Central or its staff.