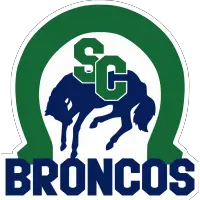 2019 Bantam Draft Review
April 20, 2020 - Western Hockey League (WHL) - Swift Current Broncos News Release



With the 2020 WHL Bantam Draft just two days away, we're recapping the 2019 draft and reviewing how each of the Broncos draft picks performed over the 2019-20 season.
The 2019 WHL Bantam Draft helped kickstart the Swift Current Broncos rebuild after the 2018 championship. In the 2018 draft the Broncos first pick came at 54th overall, and then the team didn't select again until 114th. It was a different story in 2019 as the Broncos had eight picks before 114th, making 10 overall. Let's take a look at each selection.
14th Overall - Mathew Ward
Ward made the jump from Bantam to Midget look rather easy as he posted the same point total as he did in his draft year with 64 points. Ward recorded 19 goals and 45 assists in 34 games with the West Van Academy program, finishing third in team scoring behind 2005-born Connor Bedard and 2002-born forward Brandon Buhr. Amongst 2004-born players, Ward's 64 points were second in the Canadian Sport School Hockey League (CSSHL) during the 2019-20 season. He made his WHL debut with the Broncos October 15 when the team was in Kamloops, BC, Ward's home town.
Season Team GP G A PTS PIM
2018-19 Delta Hockey Academy Green (CSSBHL) 36 24 40 64 42
2019-20 West Van Academy Warriors(CSSHL) 34 19 45 64 24
2019-20 Swift Current Broncos (WHL) 1 0 0 0 0
21st Overall - Tyson Jugnauth
The Broncos stayed in British Columbia with their second first-round pick, grabbing defenceman Tyson Jugnauth from the Central Zone Rockets in Kelowna. Jugnauth also helped the Okanagan Rockets Minor Midget team win their league championship in his draft year, recording five assists in seven playoff games. This past season, Jugnauth played for the Okanagan Rockets Major Midget team, ending the year with five goals and 23 assists in 33 games. He also scored twice in four games at the Mac's Tournament in Calgary. Jugnauth's 28 points were second amongst 2004-born defencemen in the BCMML.
Season Team GP G A PTS PIM
2018-19 Okanagan Rocket Minor Midget (BCMIML) 6 2 3 5 4
2019-20 Okanagan Rockets (BCMML) 33 5 23 28 22
2019-20 West Kelowna Warriors (BCHL) 3 0 0 0 4
45th Overall - Reid Dyck
Just the second goalie taken in the draft, Dyck had an outstanding 2019-20 campaign with the Pembina Valley Hawks Midget AAA team in Manitoba. Dyck posted a 17-3-1 record with a 2.26 GAA and a sparkling .931 save percentage. His GAA and save percentage both put him third in the league. Before the playoffs were cut short, Dyck took the reigns as the starter and cut his GAA to 1.33 while improving his save percentage to .968 in three games. He has signed his WHL Standard Player Agreement.
Season Team W L OT GAA S%
2018-19 Pembina Valley Hawks (WBAAA) 10 11 1 3.44 .912
2019-20 Pembina Valley Hawks (MMHL) 17 3 1 2.26 .931
46th Overall - Sam Court
With back to back picks, the Broncos continued the trend of staying in the same province as they selected defenceman Sam Court out of the Winnipeg Monarchs Bantam team 46th overall. Court was coming off a season where he scored 13 goals and added 25 assists in 33 games, earning him the honours as the Top Defenceman in the Winnipeg Bantam AAA league. His offensive prowess translated to the Midget ranks as he posted eight goals and 29 assists in 38 games with the Winnipeg Wild this past season. Before the playoffs were cut short, Court scored twice and added three assists in five post-season games. Court's 37 points led the MMHL in 2004-born defencemen scoring, five points ahead of second place.
Season Team GP G A PTS PIM
2018-19 Winnipeg Monarchs (WBAAA) 33 13 25 38 20
2019-20 Winnipeg Wild (MMHL) 38 8 29 37 14
54th Overall - Josh Davies
Touted as a first-round talent, the Broncos were thrilled to see Davies available to them at 54th overall in the third round. Davies was coming off a 2018-19 season with the Edge School Bantam Prep program where he scored 20 goals and nine assists in 28 games. Davies team scored just 86 total goals, making him responsible for nearly a quarter of their goals. That story continued into 2019-20 where Davies suited up for the Pacific Coast Hockey Academy Sea Devils in Victoria, as he scored 20 of the teams 100 goals on the season, to go along with 11 assists in 31 games. Davies burst onto the scene during the pre season with the Broncos, recording a hat trick in his first game and adding a goal in each of the other two games he dressed for. He played three games with the Broncos during the 2019-20 season.
Season Team GP G A PTS PIM
2018-19 Edge School Bantam Prep (CSSBHL) 28 20 9 29 44
2019-20 Pacific Coast Hockey Academy (CSSHL) 31 20 11 31 49
2019-20 Swift Current Broncos (WHL) 3 0 0 0 0
67th Overall - Josh Filmon
The Broncos first of two fourth-round picks was their own, which they used to draft forward Josh Filmon from the Rink Hockey Academy Bantam team 67th overall. Filmon recorded eight goals and 20 assists in his draft year, and bumped up his production to 21 goals and 19 assists in 36 games with the Rink Elite 15's program this past year.
Season Team GP G A PTS PIM
2018-19 Rink Hockey Academy Bantam (CSSBHL) 29 8 20 28 24
2019-20 Rink Hockey Academy Elite 15's (CSSHL E15) 36 21 19 40 36
2019-20 Rink Hockey Academy Midget Prep (CSSHL) 1 0 1 1 0
84th Overall - Ty Hurley
With their second fourth rounder, the Broncos went back to Alberta and picked up forward Ty Hurley 84th overall. Hurley scored 25 goals and added 18 assists in his draft year, and made the jump to Major Midget this past season scoring four goals and six assists in 29 games with the Sherwood Park Kings.
Season Team GP G A PTS PIM
2018-19 Sherwood Park Flyers (AMBHL) 33 25 18 43 20
2019-20 Sherwood Park Kings (AMHL) 29 4 6 10 8
111th Overall - Karson King
With no picks in the fifth round, the Broncos went back to Manitoba in the sixth to select forward Karson King 111th overall. King was the captain of his Interlake Lightning Bantam team in 2018-19, scoring 21 goals with 20 assists in 35 games. He had a solid adjustment to the Midget ranks this past year with 16 goals and 15 assists in 44 games. A former defenceman, King is now a full-time forward.
Season Team GP G A PTS PIM
2018-19 Interlake Lightning Bantam (WBAAA) 35 21 20 41 42
2019-20 Interlake Lightning Midget (MMHL) 44 16 15 31 50
133rd Overall - Connor Hvidston
With their penultimate pick in the draft, Swift Current picked up their first Saskatchewan-born player by adding forward Connor Hvidston 133rd overall. Hvidston, from Tisdale, played his draft year with the Northeast Wolfpack, scoring 27 goals and 30 assists in 31 games. Moving to Yorkton to play Midget, Hvidston had a very impressive year with the Maulers, leading the team in scoring with 14 goals and 14 assists in 43 games. Hvidston's team struggled to a 3-40-0-1 record, but he factored in on 28 of the teams 86 goals. His 14 goals tied him for fourth amongst 2004-born players in the Saskatchewan Midget AAA League.
Season Team GP G A PTS PIM
2018-19 Northeast Wolfpack Bantam (SBAAHL) 31 27 30 57 24
2019-20 Yorkton Maulers (SMHL) 43 14 14 28 37
177th Overall - Owen Pickering
With their final pick in the draft, Swift Current went back to Manitoba and drafted defenceman Owen Pickering 177th overall. While later-round picks are sometimes hail mary's, the Broncos are confident in their selection of Pickering to develop into a legitimate WHL player. After six goals and 11 assists in 35 games in his draft year with the Eastman Selects team, Pickering joined Josh Filmon at the Rink Hockey Academy Elite 15's program and posted five goals and 16 assists in 34 games. Pickering's hockey potential wasn't the only thing that's grown over the past year or so, as he's gone from being 5'7" to nearly 6'2" since his bantam season.
Season Team GP G A PTS PIM
2018-19 Eastman Selects Bantam (WBAAA) 35 6 11 17 14
2019-20 Rink Hockey Academy Elite 15's (CSSHL E15's) 34 5 16 21 8
2019-20 Rink Hockey Academy Midget Prep (CSSHL) 3 0 0 0 2
• Discuss this story on the Western Hockey League message board...


Western Hockey League Stories from April 20, 2020
The opinions expressed in this release are those of the organization issuing it, and do not necessarily reflect the thoughts or opinions of OurSports Central or its staff.
Other Recent Swift Current Broncos Stories