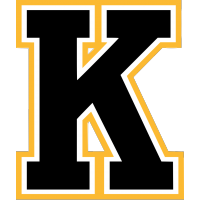 Wisdom Lifts Frontenacs to 6-3 Win over Petes
January 28, 2022 - Ontario Hockey League (OHL) - Kingston Frontenacs News Release



The CHL's Fifth-ranked Kingston Frontenacs (21-9-3-0) touched ice with the Petes (12-21-3-0) on Thursday night at the Peterborough Memorial Centre skating away with a 6-3 victory and a fourth consecutive win. Zayde Wisdom scored his first two goals of the season, Shane Wright had three points (1G,2A) and Martin Chromiak had two (1G,1A) as the top line registered seven points with the Fronts opening up a three-point lead in the East Division.
Workhorse Leevi Meriläinen was in goal for Luca Caputi's team making 25 saves and earning his 17th victory of the season. Tye Austin was solid in the Petes net stopping 40 shots as Kingston fired 45-plus pucks on net for a third straight game.
First Period
Goals in the first and last minute bookended a 2-1 Petes lead after twenty minutes. Kingston was the more aggressive of the two teams and held most of the play, but the Petes took a 2-1 lead trailing 17-11 on the shot clock.
An early penalty, less than a minute into the action led to a Petes' goal and the 1-0 lead at the 1:00 minute mark. Seven seconds into the powerplay, Chase Stillman (12) deflected the first shot on Meriläinen into the net past a crowded crease. The play was reviewed by officials but stood. Brian Zanetti and JR Avon assisted on the opening tally.
Kingston had pressure after the goal including eight straight shots on Tye Austin over four minutes, including a great shift by the Jordan Frasca line culminating in a good chance for Lucas Edmonds off a Braden Haché shot.
Peterborough managed to suspend the Frontenacs attack at 7:46 for a two-goal lead during a six-shot outburst for them. The home side went up a pair when Emmett Sproule (16) was able to get on a rebound off a Josh Kavanagh shot. Avon also registered his second assist of the game.
A second man advantage for Peterborough came midway through the frame, but Kingston's penalty killing units did a good job allowing just one shot on Meriläinen before getting the first powerplay of the game as the penalty ended for Kingston off a Zayde Wisdom shorthanded chance.
After three shots on the unsuccessful first powerplay, Kingston kept the momentum up forcing the play including Jackson Stewart taking a Shane Wright feed almost having the Fronts on the board with seven minutes left.
A second powerplay for Kingston came in the last minute. Eight seconds in, it was 2-1 on a Wright (14) marker. After a Jordan Frasca faceoff win, the captain got the Fronts within one with 12 seconds left in the period on a fortunate deflection past Austin. The powerplay goal extended Wright's point streak to five games (3G,3A). Lucas Edmonds also has an assist.
Second Period
The Black and Gold scored twice to take over the lead heading into the second intermission. Kingston came out the stronger team again in the middle stanza with Zayde Wisdom (1) burying his first of the year unassisted to tie it 2-2 at 4:13 the mark. The Philadelphia Flyers prospect is on a four-game point streak.
A Petes penalty gave a third powerplay to Kingston with Wisdom drawing a hooking call after a good possession. Chromiak had a great shot when taking a long-range feed from Frasca, but Austin gloved it holding off Kingston's gaining momentum, not allowing a shot on Meriläinen for the last seven minutes.
Francesco Arcuri (17) put Kingston up 3-2 with less than three minutes left after banging in a rebound past a sprawling Petes goaltender. Rookie defender Thomas Budnick (points in three straight) made a great play getting the initial shot through traffic on Austin with Edmonds who also earned a second assist of the game.
Third Period
It was 4-2 when Wisdom (2) scored his second of the game at 2:45 as Kingston continued its pressure and shot creation. The top line looks to be finding the chemistry created in 2019-20 as displayed on a rush goal with seven points combined in the game. Chromiak fed a streaking Wright in the neutral zone who entered the Petes zone before setting up Wisdom for a wicked wrist shot beating Austin straight up going up a pair.
Chromiak took a puck to the face on a clearing attempt from the Kingston zone as the Fronts have continued bad luck (Wright, Frasca and now Chromiak).
The Fronts went up by three when Wright earned a third point of the game on a hard-working assist, teaming with Matthew Soto in the Petes corner to get the puck to Peric (10). Kingston's leading defence-scorer made it 5-2 with a goal in his third straight game, wiring a low, wicked shot beating Austin on the Fronts 38th shot of the game.
Sam Alfano (8) made it 5-3 at 12:14 off a stretch pass by Jonathan Melee who broke in alone on Meriläinen on just their third shot on the Kingston net.
Stillman was stoned by Meriläinen with six minutes left while the Petes were shorthanded on Kingston's fifth man advantage.
The top line continued to add up the points as Chromiak (18), who had returned from the injury earlier, blew by Petes defender Sam Mayer to get himself a breakaway before firing a five-hole shot past the goaltender and a regaining a three-goal lead at 16:37.
BMW of Kington Hardest Worker Award
Matthew Soto (1A, 1 SOG, +1)
Three-Star Awards
Zayde Wisdom - KGN (2G, GWG +3)
Shane Wright KGN (1G,2A, +4)
Chase Stillman (1G)
Notes
Jordan Frasca played game 160 of OHL career
Shane Wright has points in five straight (3G,5A)
Martin Chromiak has points in five straight (4G,5A)
Overage forward and leading Fronts scorer Lucas Edmonds turned 21 today
Lucas Peric has four goals in his previous three games to lead Kingston scoring from the blueline (23 pts)
Team Stat Pack - GP (33)
(21-9-3-0) 45 pts - 1st East Div / 3rd Eastern Conf (NB 44 pts, MIS 52 pts)
Leaders (Top/3)
Goals - Frasca (22), Edmonds, (19), Chromiak (18)
Assists - Edmonds (41), Chromiak (27), Wright (24)
Points - Edmonds (60), Frasca, Chromiak (45), Wright (38)
PIMs - Haché (42), Budnick (33), Poole (31)
Shots- Edmonds (159), Chromiak (127), Frasca (115)
Powerplay Points - Edmonds (21), Wright, Chromiak (17), Frasca (13)
Rookie Points - Ludwinski (20), Soto (19), Thibodeau (8)
Defence Points - Peric (22), Murray (19), Belanger (7)
Plus/Minus - Frasca, Murray (+21), Edmonds (+17), Arcuri (+15)
On The Front
The next home game is tomorrow night at 7:00 pm versus the Oshawa Generals at the Leon's Centre.
Kingston will be back on the road for a date in Hamilton on Sunday, January 30, in a matinee affair versus the Bulldogs at 2:00 pm.
Listen to all the action on 104.3 Fresh Radio with Frontenacs play-by-play voice Jim Gilchrist. Fans can also follow along with team social media channels at Twitter, Facebook and IG for updates. Watch the games on Your TV Kingston (channel 700) or on CHL TV/OHL Live.
• Discuss this story on the Ontario Hockey League message board...


Ontario Hockey League Stories from January 28, 2022
The opinions expressed in this release are those of the organization issuing it, and do not necessarily reflect the thoughts or opinions of OurSports Central or its staff.