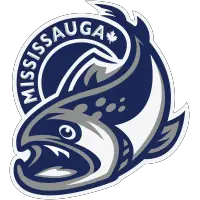 Steelheads Announce 2019 Prospect Camp
April 18, 2019 - Ontario Hockey League (OHL) - Mississauga Steelheads News Release



The Mississauga Steelheads will open their 2019 Prospect Camp this weekend at the Paramount Fine Foods Centre. The hard work for the newly selected talents begins Saturday, April 20 as the players selected during the Priority Selection and U18 Priority Selection will be split into two teams. Rosters include recent picks from this year and last year's draft class, along with a few free agents.
Mississauga Steelheads Head Coach/General Manager James Richmond breaks down the purpose of the 2019 Prospect Camp, along with coaches expectations and takeaways from the camp. "The morning will start off with a team meeting where the kids will learn about the Steelheads family, what we do and what our expectations are of them as people and hockey players. The Prospect Camp gives these kids the opportunity to see how an OHL practice is run. It allows for these kids to get in and feel a little more comfortable".
As part of the Steelheads' development program, players will undergo 60-minute off-ice workouts, 80-minute on-ice session, video sessions and finish with a blue & white scrimmage.
"It is important for these kids to play here as a 200-foot player. We will work on breakouts, neutral zone breakouts and forecheck systems that we work on throughout the year to see where their level of hockey IQ is" said James Richmond.
The following schedule of events are open to the public:
On-Ice Practice/Gym Workout
9:45-10:45 TEAM BLUE Gym Workout
10:00-11:20 TEAM WHITE On-Ice Practice Rink #4
11:30-12:50 TEAM BLUE On-Ice Practice Rink #4
11:45-12:45 TEAM WHITE Gym Workout
Team Scrimmage
4:00-6:00 BLUE/WHITE GAME Rink #4
TEAM BLUE
2 Nolan Mozer Defence Right Pembroke Lumber Kings U18 FA
3 Wade Bolton Defence Left Central Ontario Wolves MM 15th Rnd, 2019
4 Chas Sharpe Defence Right North Central Predators MM 3rd Rnd, 2019
6 Riley Rosenthal Defence Right South Florida Hockey Academy U16 9th Rnd, 2019
7 Ethan Del Mastro Defence Left Toronto Marlboros MM 1st Rnd, 2019
8 Michael McKnight Left Wing Left Elgin-Middlesex Chiefs Midget 14th Rnd, 2018
9 Ikki Kogawa Left Wing Left Toronto Nationals MM 12th Rnd, 2019
10 Harris Goan Left Wing Left Schomberg Cougars PJCHL FA
11 Matteo Peca Left Wing Left Toronto Titans Midget FA
12 Luca Del Bel Belluz Centre Left Toronto Red Wings MM 3rd Rnd,2019
13 Adam O'Marra Centre Left Oakville Rangers MM 6th Rnd,2019
14 Sean Mateer Centre Left Markham Waxers MM 13th Rnd,2019
15 Carson Whitson Right Wing Right Central Ontario Wolves Midget 12th Rnd,2018
16 John Poirier Right Wing Right Mississauga Reps Midget U18 2019
17 Gabriel Pecchia Right Wing Right Markham Waxers Midget FA
30 Justin DiLauro Goalie Left Whitby Wildcats MM 7th Rnd, 2019
31 Oscar Carsley Goalie Left Mississauga Reps MM U18 2019
TEAM WHITE
2 Tye Scott Defence Left Mississauga Rebels MM 11th Rnd, 2019
3 Mason Carter Defence Left Rockland Nationals Midget 11th Rnd, 2018
4 Deacon Holmes Defence Left Mississauga Rebels Midget FA
5 Drew Jeffers Defence Right Detroit Compuware U16 7th Rnd, 2019
6 Craig Spence Defence Right Chatham Maroons 7th Rnd, 2018
8 Max Dodig Left Wing Left Mississauga Reps Midget 14th Rnd, 2018
9 Callum Chisholm Left Wing Left Richmond Hill Coyotes MM 10th Rnd, 2019
10 George Daher Left Wing Left Nepean Raiders U18 FA
12 Anthony Lamanna Centre Left Ajax-Pickering Midget 9th Rnd, 2018
13 Nathan Naves Centre Right Mississauga Reps Midget U18 2019
15 Josh Reid Right Wing Right Pembroke Lumber Kings U18 3rd Rnd, 2019
16 Myles Perry Right Wing Right Ajax-Pickering Midget 3rd Rnd, 2018
17 Connor Driscoll Centre Right Toronto Nationals MM 14th Rnd, 2019
18 Patrick Stewart Right Wing Right Oakville Rangers Midget 15th Rnd, 2018
30 Matthew Dunsmoor Goalie Left Burlington Cougars OJHL 8th Rnd, 2017
• Discuss this story on the Ontario Hockey League message board...


Ontario Hockey League Stories from April 18, 2019
The opinions expressed in this release are those of the organization issuing it, and do not necessarily reflect the thoughts or opinions of OurSports Central or its staff.