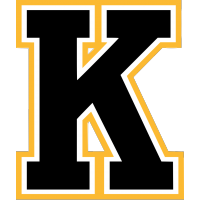 Jordan Frasca's Experience Helping him Adjust to New Leadership Role
December 2, 2021 - Ontario Hockey League (OHL) - Kingston Frontenacs News Release



Despite being in his fourth Ontario Hockey League season and with an "A" newly stitched onto his jersey, Jordan Frasca doesn't feel like the old guy in the room.
"It doesn't really feel any different," said Frasca, who the Frontenacs named as an assistant captain for this season, along with Lucas Peric, Jake Murray, Lucas Edmonds and Braden Haché (occasional). "I try to lead by example, and the other guys will follow. I can't tell them to work harder if I'm not working harder."
Frasca joined the Frontenacs following an Aug. 2019 trade with the Windsor Spitfires. After putting up 43 points (15 goals, 28 assists) in 58 games in 2019-2020 as an 18-year-old, the pandemic cancelled his follow up season. Meaning when Frasca took to the ice in September, suddenly he was 20, a veteran by OHL standards, and tasked with being one of the oldest members on a team of young stars.
"I'm still getting used to it; being the older guy now, I have more of a role and have to be a bit more vocal in some situations," he said. "It's all based on situations, sometimes I have to be a bit louder in tough games, but sometimes I have to be more quiet."
While he has embraced his leadership role Frasca has not forgotten his offensive instincts. He potted one of the four goals in the third period of Kingston's 5-4 comeback shootout against the Mississauga Steelheads on Larry Mavety Night on November 13, helping the team to a memorable win on national television. He immediately followed it up the next game with a season-high four points (two goals, two assists) in a 5-3 win over the Peterborough Petes.
While the regular season has opened Frasca's eyes to the realities of being an older player and leader within the organization, he came into training camp with a unique experience to prepare him. Before joining Kingston's preseason, Frasca skated with the Toronto Maple Leafs rookie camp, getting a taste of the NHL experience.
"I learned a lot, and the one thing is that you need to use everyone," he said. "Everyone has to be on the same page and communicating, and that is how you become successful is everyone on the same page and being able to talk about something that went wrong or something that you should do more."
The importance of communication has helped Frasca adjust to his newfound role on the team. He and the leadership group meet regularly, discussing the fundamentals and little details that they hope can define the Frontenacs this season.
Within the group, however, Frasca offers a distinctive perspective. "I'm used to having younger guys around me because I have four younger brothers; it was different in the league when I was one of the younger guys, so now that I'm older, it feels more familiar."
Frasca's four years of OHL experience in Windsor and Kingston, along with having his brother Jacob (who is in his NHL Draft year with the Barrie Colts), has helped him understand what his younger teammates go through, allowing him to act as a connector between the older group and the two classes of rookies.
"It's crazy to think that when I was young, that's how the old guys felt, because I didn't really process that, and now it's just crazy to look back at, said Jordan. "We are a competitive group, we are always trying to compete, watch others and be better, and each day is a battle."
When Frasca is on the ice, there is a certain confidence in him. No longer is he an inexperienced, tentative player, but he is now standing up and leading a skilled group of youngsters and a rebuilt Frontenacs team that has big goals in 2022.
"Our goal is to win the Memorial Cup."
• Discuss this story on the Ontario Hockey League message board...


Ontario Hockey League Stories from December 2, 2021
The opinions expressed in this release are those of the organization issuing it, and do not necessarily reflect the thoughts or opinions of OurSports Central or its staff.