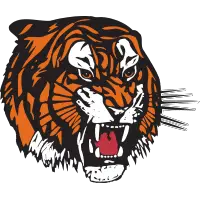 Gameday Preview - January 15 vs Lethbridge
January 15, 2022 - Western Hockey League (WHL) - Medicine Hat Tigers News Release



VS LETHBRIDGE: This will be the fourth meeting of the season between the Hurricanes and the Tigers. The Hurricanes have taken all three match-ups with the Tabbies so far this season with the most recent being on December 18th. The Hurricanes are currently 13-14-2-0, good for 28 points and 5th in the Central Division, as well as 11th in the Eastern Conference. Lethbridge is fresh of a 5-1 loss at the hand of the Prince Albert Raiders. Justin Hall leads the 'Canes in scoring with 29 points (12G, 17A) in 27 games. Bryan Thomson has earned the lion's share of the starts going 10-13-2-0 with a 3.29 GAA and a 0.895 SV%.
2021-21 WHL RANKINGS:
Record (7-22-3-1)
Central Division - 6th
Eastern Conference - 12th
Home (5-8-1-0)
Away (2-14-2-1)
VS CENTRAL DIVISION: The Tigers have a 5-11-1-0 record vs Central Division opponents.
VS EAST DIVISION: The Tigers have a 2-11-2-1 record vs East Division opponents.
LAST GAME: The Tigers paid a visit to Mosiac Place in Moose Jaw last night to take on the Warriors. Tigers newcomer Carter Chorney scored his first as a Tiger last night and Rhett Parsons got his 2nd of the season, but the Warriors were able to put a 6 spot up, including three in the third period as Moose Jaw came away 6-2 victors. Beckett Langkow stopped 16 of 22 shots directed at the Tigers net and was tabbed for the loss.
MILESTONES: Corson Hopwo is closing in on his 100th career WHL point. The forward from Duncan, BC needs only five points to cross that threshold. Tigers Defenceman Dru Krebs played in his 100th career WHL game on Saturday, December 4th vs Brandon. Daniel Baker is now three games shy of playing in his team leading 200th career WHL game. Newcomer Brendan Lee recently played in his 100th career WHL game before being dealt to the Tigers.
PLAYER TO WATCH: Rhett Parsons has turned into one of the most relied upon blue-liners in the Tigers dressing room. The 6'2" Parsons has a career best 7 points this season, including two goals and five assists. The Cremona, AB native is a hard nosed defenceman, willing to do whatever it takes to help his team earn a victory. The 18-year-old Parsons has 52 Penalty Minutes this season.
CLUB LEADERS LEADING SCORERS:
- Goals Danielson / Ferster (8) - Tyler MacKenzie 2G, 17A, 19 PTS
- Assists Tyler MacKenzie (17) - Bogdans Hodass 3G, 14A, 17 PTS
- Points MacKenzie (19) - Noah Danielson 8G, 8A, 16 PTS
- PIMs Daniel Baker (67) - Daniel Baker 4G, 12A, 16 PTS
- Plus/Minus Shtrom (-1) - Ashton Ferster 8G, 7A, 15 PTS
- Wins Bjorklund (5) - Corson Hopwo 7G, 8A, 15 PTS
ROOKIE LEADERS - Oasiz Wiesblatt 4G, 9A, 13 PTS
- Goals Bogdans Hodass (3) - Brendan Lee 6G, 6A, 12 PTS
- Assists Bogdans Hodass (14) - Owen MacNeil 5G, 7A, 12 PTS
- Points Bogdans Hodass (17) - Brayden Boehm 4G, 7A, 11 PTS
- PIMs Bogdans Hodass (20) - Oren Shtrom 7G, 3A, 10 PTS
- Plus/Minus Arp / Hodass (-4) - Teague Patton 5G, 4A, 9 PTS
SPECIAL TEAMS:
POWER PLAY: 26 / 122 - 21.3% - 11th
PENALTY KILL: 108 / 142- 77.1% - 15th
TIGERS ROSTER MAKEUP: The Tigers have 22 players on the roster - 2 Goaltenders, 7 Defencemen and 13 Forwards, including 5 rookies.
AGE BREAKDOWN: 3 - 20-year-olds, 3 - 19-year-olds, 8 - 18-year-olds, 6 - 17-year-olds, 2 - 16-year-olds
NHL DRAFTED / SIGNED PLAYERS: Garin Bjorklund (Washington Capitals), Dru Krebs (Washington Capitals)
TIGERS SCHEDULE:
LAST FIVE: RESULTS: NEXT FIVE: TIME:
@ Moose Jaw Warriors 6-2 Loss vs Red Deer, Sun, Jan 16 6:00 PM (MST)
vs Brandon Wheat Kings 4-3 OT WIN @ Saskatoon, Fri, Jan 21 6:00 PM (MST)
@ Calgary Hitmen 4-2 Loss @ Prince Albert, Sat, Jan 22 6:00 PM (MST)
vs Winnipeg ICE 6-1 Loss vs Saskatoon, Tue, Jan 25 7:00 PM (MST)
vs Calgary Hitmen 3-2 WIN vs Calgary, Sat, Jan 29 7:00 PM (MST)
• Discuss this story on the Western Hockey League message board...


Western Hockey League Stories from January 15, 2022
The opinions expressed in this release are those of the organization issuing it, and do not necessarily reflect the thoughts or opinions of OurSports Central or its staff.
Other Recent Medicine Hat Tigers Stories