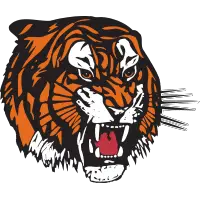 Gameday Preview - at Winnipeg
November 27, 2021 - Western Hockey League (WHL) - Medicine Hat Tigers News Release



VS WINNIPEG: This is second of six meetings between the Tigers and ICE. The ICE took the first meeting in Medicine Hat by a score of 4-2. Owen MacNeil and Teague Patton had goals in that contest. Over the past five seasons the Tigers hold the edge in the series 7-4-0-0. The ICE have a record of 20-1-0-0 and are currently 1st in the East Division and the Eastern Conference.
2021-21 WHL RANKINGS: Record (4-11-3-1). Central Div. - 6th. Eastern Con. - 12th. Home (3-5-1-0). Away (1-6-2-1).
VS CENTRAL DIVISION: The Tigers have posted a 3-6-1-0 record so far this season versus Central Division opponents.
VS EAST DIVISION: The Tigers have posted a 1-5-2-1 record so far this season versus East Division opponents.
LAST GAME: The Tigers dropped the first game of this mini two game road trip in Brandon. Daniel Baker, Cayden Glover, Steven Arp and Lukas Svejkovsky. Medicine Hat outshot Brandon 34-32 and won 54% of the faceoffs. Beckett Langkow gave up five goals on 19 shots and was relieved by Garin Bjorklund who stopped 11 of the 13 shots sent his direction. Langkow was tabbed for the loss.
MILESTONES: Lukas Svejkovsky recently played his 150th career WHL game. The Pittsburgh Penguins draft pick has 108 points (47G, 61A) and is only 3 goals shy of his 50th career goal. Corson Hopwo is closing in on his 100th career WHL point. The forward from Duncan, BC has caught fire of late, scoring in 6 of his last 9 appearances. Dru Krebs is only four games away from his 100th career WHL game.
PLAYER TO WATCH: Owen MacNeil was acquired by the Tigers to fill a certain role and the Calgary, AB product has delivered. MacNeil is the top faceoff taker on the Tigers, winning 54.3% of his draws. Owen has three goals and three assists through the first 19 games of the season. Owen is a hard worker, with tons of compete. He's a solid 200 foot player that's not afraid to be physical in the dirty areas and will sacrifice his body blocking shots.
CLUB LEADERS LEADING SCORERS:
- Goals Lukas Svejkovsky (9) - Lukas Svejkovsky 9G, 14A, 23 PTS
- Assists Lukas Svejkovsky (14) - Corson Hopwo 7G, 7A, 14 PTS
- Points Lukas Svejkovsky (23) - Bogdans Hodass 2G, 12A, 14 PTS
- PIMs Daniel Baker (42) - Noah Danielson 5G, 4A, 9 PTS
- Plus/Minus Ivanov / Andresen (+1) - Tyler MacKenzie 0G, 9A, 9 PTS
- Wins Bjorklund / Langkow (2) - Daniel Baker 2G, 5A, 7 PTS
ROOKIE LEADERS - Ashton Ferster 5G, 2A, 7 PTS
- Goals Bogdans Hodass (2) - Oren Shtrom 3G, 3A, 6 PTS
- Assists Bogdans Hodass (12) - Oasiz Wiesblatt 2G, 4A, 6 PTS
- Points Bogdans Hodass (14) - Owen MacNeil 3G, 3A, 6 PTS
- PIMs Bogdans Hodass (12) - Teague Patton 4G, 1A, 5 PTS
- Plus/Minus Ryan Nolan (+1) - Rhett Parsons 0G, 3A, 3 PTS
SPECIAL TEAMS:
POWER PLAY: 16 / 74 - 21.6% - 8th
PENALTY KILL: 65 / 82- 79.3% - 13th
TIGERS ROSTER MAKEUP: The Tigers have 24 players on the roster - 2 Goaltenders, 8 Defenceman and 13 Forwards, including 7 rookies.
AGE BREAKDOWN: 3 - 20-year-olds, 2 - 19-year-olds, 9 - 18-year-olds, 8 - 17-year-olds and 2 - 16-year-olds.
NHL DRAFTED / SIGNED PLAYERS: Lukas Svejkovsky (Pittsburgh Penguins), Garin Bjorklund (Washington Capitals), Dru Krebs (Washington Capitals),
TIGERS BROADCAST: Catch all the action for home and away games with Scott Roblin on CHAT 94.5 FM. You can also watch live with a subscription on CHL TV.
TIGERS SCHEDULE:
LAST FIVE: RESULTS: NEXT FIVE: TIME:
vs Regina Pats 6-2 Loss @ Winnipeg ICE, Sat, Nov 27 7:00 PM (MST)
vs Winnipeg ICE 4-2 Loss @ Edmonton Oil Kings, Fri, Dec 3 7:00 PM (MST)
@Lethbridge Hurricanes 7-3 Loss vs Brandon Wheat Kings, Sat, Dec 4 7:00 PM (MST)
@ Calgary Hitmen 4-3 OT Loss @ Brandon Wheat Kings, Tue, Dec 7 6:00 PM (MST)
vs Calgary Hitmen 4-2 Loss @ Regina Pats, Wed, Dec 8 6:00 PM (MST)
• Discuss this story on the Western Hockey League message board...


Western Hockey League Stories from November 27, 2021
The opinions expressed in this release are those of the organization issuing it, and do not necessarily reflect the thoughts or opinions of OurSports Central or its staff.
Other Recent Medicine Hat Tigers Stories