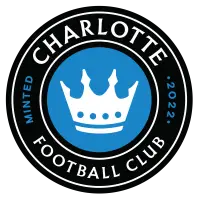 Charlotte FC Supporters' Groups Focus on Giving Back to the Community
May 13, 2021 - Major League Soccer (MLS) - Charlotte FC News Release



CHARLOTTE - For soccer fan Chris Harmon, the 2022 inaugural season cannot come soon enough. In fact, the Mooresville, N.C. native is so enthused by the arrival of Major League soccer that he has added the Charlotte FC logo to his collection of Queen City sports tattoos.
For Harmon, however, soccer represents more than an opportunity to cheer on the team.
As head of the Lake Norman chapter of Mint City Collective-one of Charlotte FC's supporter groups-he sees the sport as a means of bringing people together, and giving back to the community.
"A big part of Mint City Collective's mission is to make a difference in our neighborhoods and communities," says Harmon. "We want to be more than just a group of supporters who watch soccer."
The Lake Norman chapter of the supporters' group has proven their commitment to the community by adopting a 2.25 mile stretch of highway, upon which fans meet regularly for clean-up events.
"In addition to the activity on the highway, we have also participated in a park clean-up as part of NCDOT's Litter Sweep NC," says Harmon. "We have also partnered with the Roaring Riot's Lake Norman chapter to work in the FeedNC kitchen, and with OneBlood for a blood drive."
Minty City Collective have organized community events across all their chapters: The Matthews and Belmont chapters, for example, have both participated in litter pick-up events, while the Kernersville and Noda members have made an impact over the past year with blood drives.
"Community work helps get the word out about the team and our supporters' group, but it's really about impacting areas and making a long lasting impact for years to come," says Mint City Collective President David Gusler.
"As Covid restrictions start to open up we will be able to reassess and start to plan more in-person community events around the Carolinas," adds Gusler. "We will be doing a coat drive this winter and will continue our efforts with park and street cleanups, and blood drives this year."
The QC Royals supporters' group have championed Charlotte soccer since their inception in 2015-and have placed a strong focus on community action and volunteering.
"The QC Royals strive to be a supporters' group that strengthens ties within our community and between each other," says QC Royals Executive Committee Member and Co-Founder Sam McFarlane. "We want to make it a point to ensure that every Royal has the opportunity to use their talents and energy to build a community and experience they love."
In the past year, the QC Royals-whose members also serve the community in their roles as educators and medical professionals-have partnered with Second Harvest Food Bank, Block Love CLT, and Trees Charlotte.
"We love Charlotte and that means getting out and helping our community," says McFarlane. The pandemic has made things challenging for so many people and we felt the need to step up. Just as Charlotte FC is setting the groundwork for things to come, we also are using this year to serve and organise in and around our community."
"We have defined the kind of impact we want to make and regularly schedule opportunities to act," adds McFarlane. "At our Block Love, we've been able to distribute dozens of meals, and at Second Harvest we've loaded countless vehicles and sorted through all kinds of food. The most success we've seen is those that have helped us with Trees Charlotte and Second Harvest that have stuck with us, and are eager and engaged to participate in the future, both for soccer-related things and for service."
In the next few months, the QC Royals will be supporting Heal Charlotte, while strengthening their relationship with other MLS supporters' groups in order to plan activities for away games.
When Major League Soccer announced Charlotte as the recipient of its 30th franchise, Southbound & Crown was formed to represent fans in South Carolina.
Tragedy struck the group in November 2020, when co-founder Brenton McCaskill lost his life protecting his partner and her family during a home invasion.
To honor his life, the supporters' group set up the Because of Brenton fund, which, to date, has raised nearly $10,000 to provide scholarships to disadvantaged youth and low income families in York County.
"We at Southbound & Crown and South Carolina Spurs are forever grateful that Brenton was a part of our community and family," say co-founders Michael Gallemore & Matt Burris. "He had a massive impact on the lives of his friends and family and it is our hope that through community action, that we can help create better futures for the next generations."
A limited number of season tickets in the Supporters Section are available. Learn more about becoming an Inaugural Season Ticket Member.
• Discuss this story on the Major League Soccer message board...


Major League Soccer Stories from May 13, 2021
The opinions expressed in this release are those of the organization issuing it, and do not necessarily reflect the thoughts or opinions of OurSports Central or its staff.