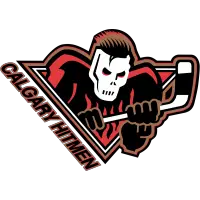 Calgary Hitmen Game Preview - Sunday, December 8 vs. Everett
December 8, 2019 - Western Hockey League (WHL) - Calgary Hitmen News Release



CALGARY HITMEN (15-8-3-1, 34 pts.) vs. EVERETT SILVERTIPS (20-6-1-0, 41 pts.)
Sunday, December 8, 2019 - 4:00 p.m. MT - Scotiabank Saddledome
TODAY'S GAME
The Calgary Hitmen wrap up a trio of weekend games this afternoon by hosting against Calgary Flames prospect Dustin Wolf and the Everett Silvertips. Game time is 4:00 p.m. at Scotiabank Saddledome. It's Sunday Funday presented by Ricky's All Day Grill featuring face painters, concourse activities, giveaways and a post-game family skate that is FREE with a game ticket. Sunday Funday pricing sees a $9.99 ticket for kids 12 and under and a $15.99 ticket for adults (plus applicable fees and taxes). Sunday also marks the return of Farley's Family Feast. The pre-game meal, held in The Club, runs one hour prior to puck drop and begins at 3:00 p.m. The Hitmen are coming off last night's 3-2 overtime triumph in Edmonton where Jett Woo netted the winner 2:31 into extra time. Captain Mark Kastelic, who set up the Woo winner, finished the night with a team leading three points counting a goal and two assists. Riley Stotts rounded out the scoring for the Hitmen who earned a split in their weekend home and home set with the Western Hockey League leaders. The Hitmen outshot Edmonton 37-21 with goaltender Jack McNaughton making 19 stops to pick up his 10th win. Both teams went 1-3 on the powerplay.
BROADCAST INFORMATION
Radio: Sportsnet 960-The Fan
Webcast: WHL Live at whllive.com
STREAKS
- Riley Stotts (4g, 4a) has points in six straight games.
- Goaltender Jack McNaughton is 5-0-1-0 in his last six starts, posting a 1.95 goals against average and a .924 save percentage.
- Mark Kastelic (3g, 6a) has points in five of his last six games.
- Orca Wiesblatt (4g, 6a) saw his career-high seven game point streak end last night in Edmonton while Carson Focht's (4g, 3a) six-game run was also halted.
NOTEWORTHY
VS. EVERETT: Today marks the first and only regular season meeting of 2019/20 between the Hitmen and Silvertips. Calgary has dropped their last three games to Everett including last season's 4-0 defeat in Everett at Angel of the Winds Arena on Nov. 20, 2018. Goaltender Dustin Wolf made 26 saves for the shutout. The 'Tips also recorded a 1-0 victory in their last visit to the 'Dome on Oct. 6, 2017. That night goaltender Dorrin Luding made 29 saves to pick up the shutout. Calgary's last victory over Everett came on Nov. 21, 2015 at home by a score of 4-3 in a shootout. Radel Fazleev netted game winner. Trailing 3-1 mid-way through the third period, the Hitmen rallied to force overtime when Jordy Stallard and Colby Harmsworth scored goals 53 seconds apart. Carsen Twarynski also found the back of the net for Calgary while Micheal Zipp added two assists.
FAST FACTS: Calgary is in the midst of three games in three days for third time this season. They will play a total of six such weekends this season...The Hitmen have been shorthanded 38 more times than they have had power play chances this season. On the flip side Winnipeg leads the league with 41 more power play chances than times shorthanded...Due to injuries and trades, 28 players have played at least a single game for Calgary this season while only eight players have appeared in all 27 games...Egor Zamula is tied for third among defencemen in league scoring with 26 points...Mark Kastelic is tied for fifth in goals in the WHL with 18 and shares the league lead with three shorthanded markers.
FACEOFF NUMBERS: Only three other players in the WHL have won more draws than Hitmen captain Mark Kastelic. The Ottawa Senators prospect has 366 face-off wins to his credit. Jake Gricius 400 (POR), Chase Wouters 389 (SAS) and James Hamblin (MH) 380 are the only players with more victories at the dot.
TOY DRIVE: The Hitmen are excited to present the Royal LePage Benchmark Toy Drive. The charitable initiative asks fans to bring a new unwrapped toy to any of the two remaining Hitmen home games before the holiday break and drop it off at the Royal LePage Benchmark booth located on the concourse;
- Sunday, Dec. 8 vs. Everett at 4:00 p.m. (Section 223)
- Sunday, Dec. 15 vs. Lethbridge at 2:00 p.m. (Sections 227 & 228)
All donations will benefit The Children's Cottage Society helping families in crisis. For every toy donation, your name will be entered into a draw for two Calgary Flames tickets to the New Year's Eve game against Chicago, two club seat tickets to the Hitmen New Year's Day game against Medicine Hat and for the chance to win one of three team autographed Hitmen sticks. Cash contributions will also be accepted with donations matched by the Royal LePage Shelter Foundation.
MUCH IMPROVED: Calgary is 11 points ahead of their pace 27 games into last season when they were 10-14-2-1.
ENMAX TEDDY BEAR TOSS JERSEY AUCTION: During the 2019 ENMAX Teddy Bear Toss, Hitmen players wore wear special red-themed teddy bear jerseys with snow-capped numbers and a Santa hat on the primary logo. These jerseys are now up for bid at elevateauctions.com. Bidding closes Monday Dec. 16 at 8 p.m. MT.
POINT PARADE: Calgary has picked up at least a point in 10 of their last 13 games posting a record of 7-3-2-1.
WORLD JUNIOR INVITES: Hitmen teammates Jonas Peterek and Egor Zamula will attend World Junior Selection Camps with Peterek heading to the Czech Republic and Zamula to Russia. Both players depart Calgary on December 9th. The 2020 IIHF World Junior Hockey Championship runs Dec. 26 to Jan. 5 in Ostrava and Trinec, Czech Republic.
GAME DATA: This is a Western Conference matchup; this season the Hitmen have a record of 1-1-0-1 against Western Conference foes with all three games against the U.S. Division.
HOME AND AWAY COMPARISON: Calgary is 7-5-1-1 at home this season, going 2-1-1-1 in their last five games at the 'Dome. Everett is 10-2-0-0 on the road, riding a three-game winning streak in enemy buildings with recent victories in Lethbridge, Swift Current and Medicine Hat by a combined score of 13-2.
12 DAYS OF CHRISTMAS: All four teams under the Calgary Sports and Entertainment Corporation umbrella are providing special gift ideas until Dec. 13. There are a dozen days of deals for the Hitmen, Flames, Roughnecks and Stampeders. Today's Hitmen offer is eight regular season single game vouchers for $99 redeemable for any remaining home game excluding BE BRAVE. Visit www.calgaryflames.com/12days for all the details including the Offer Code.
HITMEN PLEDGE: 'The Hitmen Pledge powered by ENMAX' is here. As part of the 25th anniversary season fans and members of the community are asked to take the pledge and donate 25 volunteer hours to a charitable cause. One lucky winner will receive $25,000 to gift to a registered Southern Alberta charity of their choice. Full details can be found at https://hitmenhockey.com/pledge.
IN THE COMMUNITY: The Hitmen are partnering with the Calgary Zoo for ZOOLIGHTS. Hitmen players visit the Zoo's outdoor rink for public skating with the final visit Friday, Dec. 13 when two more players will pop in from 6:00 - 7:00 p.m. Fans can take advantage of a special Hitmen/ZOOLIGHTS Family Pack. For $99.99 plus GST receive four Hitmen ticket vouchers and four ZOOLIGHTS tickets (2 Adults, 2 Child). Full details available at hitmenhockey.com/zoolights
HITMEN ALUMNUS: Martin Jones, who played four seasons with the Hitmen from 2006-10, is in the NHL with the San Jose Sharks. The 29-year-old goalie is 12-10-1 with a 3.24 goals against average and a .890 save percentage. Now in his seventh NHL season, Jones has 166 career wins. During his time in Calgary he helped lead the Hitmen to the Ed Chynoweth Cup as WHL Champions in 2010 earning the playoff MVP award while going 16-7 with a 2.36 goals against average and .915 save percentage along with two shutouts.
UPCOMING GAMES
All times MT. Schedule subject to change.
Date Opponent Time Broadcast
Sat., Dec. 14 at LET 7:00 PM Sportsnet 960-The Fan
Sun., Dec. 15 vs. LET 2:00 PM Sportsnet 960-The Fan
Fri., Dec. 27 at. LET 7:00 PM Sportsnet.ca/960 (Alt Stream)
Sat., Dec. 28 at. MH 7:30 PM Sportsnet 960-The Fan
Mon., Dec. 30 vs.. EDM 7:00 PM Sportsnet 960-The Fan
PROMO CALENDAR
Hitmen single game tickets are on sale now at all Ticketmaster locations. Upcoming home game highlights include:
- Sunday Funday, presented by Ricky's All Day Grill on Dec. 8 vs. EVT
- Sunday Funday, presented by Ricky's All Day Grill on Dec. 15 vs. LET
- Soccer Day on Mon. Dec. 30 vs. EDM
- Southland Transportation Airdrie Day on Jan. 1 vs. MH
- Sunday Funday, presented by Ricky's All Day Grill on Jan. 5 vs. MJ
- Pucks for Paws on Jan. 10 vs. LET
- Sunday Funday, presented by Ricky's All Day Grill on Jan. 12 vs. SC
CAREER MILESTONE WATCH
- Jett Woo needs one assist for 100.
- Mark Kastelic needs three points for 200. He is 12th on the clubs all-time points list, nine back of Brandon Segal's 206 points for 11th spot. Kastelic is also four goals behind Segal for fourth place on the clubs all-time goal scoring list. Segal has 110.
- Last night in Edmonton Jack McNaughton moved one save ahead of Gerry Festa and into 12th place on the clubs all-time regular season saves list with 1,497. McNaughton is now three saves shy of 1,500. Also last night, Egor Zamula hit the 100 point plateau.
• Discuss this story on the Western Hockey League message board...


Western Hockey League Stories from December 8, 2019
The opinions expressed in this release are those of the organization issuing it, and do not necessarily reflect the thoughts or opinions of OurSports Central or its staff.