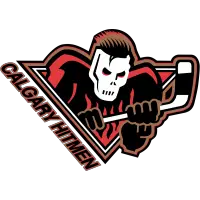 Calgary Hitmen Game Preview - Saturday, September 21 at Swift Current
September 21, 2019 - Western Hockey League (WHL) - Calgary Hitmen News Release



CALGARY HITMEN (0-0-0-0, 0 pts.) at SWIFT CURRENT BRONCOS (0-0-0-0, 0 pts.)
Saturday, September 21, 2019 - 7:00 p.m. MT - Innovation Credit Union iPlex
TODAY'S GAME
The Calgary Hitmen open their 25th anniversary season in the Western Hockey League tonight on the road in Swift Current against the Broncos. With the off-season relocation of the Kootenay ICE to Winnipeg and their move to the East Division, the Broncos once again become Central Division rivals with the Hitmen. Swift Current last played in the Central from 2001/02 to 2005/06, a span of five seasons. Last season, Calgary (36-26-5-1) finished third in the division with 78 points, a 19 point improvement over the previous campaign. Mark Kastelic and James Malm tied for the team lead in scoring with 77 points. In the playoffs, Calgary eliminated the 90 point Lethbridge Hurricanes in a seven-game opening round series before bowing out to the division leading Edmonton Oil Kings in the Eastern Conference Semi-Final.
BROADCAST INFORMATION
Radio: Sportsnet 960-The Fan beginning with a 60 minute pre-game show at 6:00 p.m.
Webcast: WHL Live at whllive.com
________________________________
STREAKS
- None
NOTEWORTHY
VS. SWIFT CURRENT: Tonight is the first of five regular season meetings between the two clubs. Calgary won all four games against the Broncos last season by a combined score of 24-8. James Malm (4g, 6a) and Carson Focht (4g, 6a) led the Hitmen with 10 points each. Kaden Elder (5g, 1a) and Riley Stotts (1g, 5a) were next with six. Connor Horning (1g, 3a) and Carter Chorney (1g, 3a) topped the Broncos with four points each. The Hitmen are 2-2-1-1 in their last six visits to Swift Current.
2018-19 SERIES RECAP
Dec. 7/18 in CGY: CGY 3 SC 2...Josh Prokop scored the winner with just 23 seconds remaining in the third period.
Jan. 30/19 at SC: CGY 6 SC 2...The Hitmen were powered by a four-goal first period.
Feb. 23/19 at SC: CGY 6 SC 1...Carson Focht led the way with four assists.
Feb. 27/19 in CGY: CGY 9 SC 3...Carson Focht scored four goals while Kaden Elder tallied a hat-trick.
INSIDE THE SERIES
Shots on Goal: CGY 161 SC 82 Power Plays: CGY 7-16 (43.8%) SC 2-12 (16.7%)
OPENING NIGHT: In the previous 24 season openers, the Hitmen have an all-time record of 12 wins, eight losses, three overtime losses and one tie.
DID YOU KNOW?: This is the first time in franchise history the Hitmen season opener is against the Swift Current Broncos. It's also the first time in four seasons the season opener is not against the Kootenay ICE...Rookies Zac Funk (4 games), Sean Tschigerl (8 games) and Brayden Peters (2 games) all saw time with the Hitmen last season.
2019 PRE-SEASON RECAP: Calgary went 2-2 during their four-game exhibition schedule. Adam Kydd led the team in scoring with three points (1g, 2a) in three games. Six others in Grayden Siepmann (2g), Riley Fiddler-Schultz (2g), Josh Prokop (2g), Jackson van de Leest (1g, 1a), Rory Neill (1g, 1a) and Orca Wiesblatt (2a) all had two points each.
WHL DEBUT: Four Hitmen, who have made the opening night roster, have yet to play a regular season game in the WHL: Samuel Krajc, Adam Kydd, Jonas Peterek and Evan Toth.
LET'S GO CAMPING: Seven Hitmen roster players headed to NHL camps this month: Carson Focht and Jett Woo (Vancouver), Mark Kastelic (Ottawa), James Malm and Jackson van de Leest (Calgary), Riley Stotts (Toronto), Egor Zamula (Philadelphia). Only Kastelic remains with Ottawa.
OFF-SEASON TRANSACTIONS: At the 2019 WHL Bantam Draft on May 2, the Hitmen acquired defenceman Jett Woo from the Moose Jaw Warriors in exchange for import defenceman Vladislav Yeryomenko, forward Ryder Korczak, the 11th overall selection at the draft (Denton Mateychuk), and a second-round pick in 2021. At the 2019 CHL Import Draft on June 27, Calgary made a pair of selections taking forwards Jonas Peterek 37th overall and Samuel Krajc 97th.
ROSTER MOVES: On Tuesday, the Hitmen reassigned three players sending 16-year-old defenceman Tyson Galloway to the Merritt Centennials (BCJHL), 17 year-old goaltender Ethan Hein to the Battlefords North Stars (SJHL) and 16 year-old defenceman Rory Neill to the Winnipeg Wild (MMHL).
FAMILIAR FACES: The Hitmen opening-night roster features 17 returning players from the 2018-19 season.
GRADUATING CLASS: All three graduating 20-year-olds from last season will play hockey this year and are using their WHL Scholarship. Luke Coleman is attending the University of Lethbridge and playing with the Pronghorns, Kaden Elder is with the University of Calgary Dinos and Jake Kryski is in Vancouver with the University of British Columbia Thunderbirds.
POST-GAME AUTOGRAPHS: Meet forward Josh Prokop after the Friday, September 27 Home Opener. Prokop will be signing autographs at the Hitmen Booster Club table located behind section 212.
ROSTER BREAKDOWN (27):
'99-born (3): Kastelic (C), Krebs (D), Malm (LW)
'00-born (9): Focht (C), J. Prokop (RW), Stankowski (G), Stotts (C), Toder (D), Viggars (D/LW), Wiesblatt (LW), Woo (D), Zamula (D)
'01-born (7): Carriere (C), Campbell (RW), Klassen (F), McNaughton (G), Peterek* (RW), van de Leest (D), Zimmerman (LW)
'02-born (6): Fiddler-Schultz (C), Krajc* (RW), Kydd* (LW), Peters* (G), L. Prokop (D), Toth* (D)
'03-born (2): Funk* (LW), Tschigerl* (LW)
*Denotes rookie
TICKET SPECIALS: The 2019-20 Hitmen Hockey Pass is on sale now and includes 33 game tickets plus one ticket voucher to be used anytime, in any combination. Pass holders also receive a special 25th anniversary jersey, a $50 Scotiabank Saddledome gift card and a complimentary ticket to a select Flames, Roughnecks or Stampeders game. Passes start at less than $7 per ticket for kids and under $15 for adults.
UPCOMING GAMES
All times in MT. Schedule subject to change.
Date Opponent Time Broadcast
Fri, Sept. 27 vs. EDM 7:00 PM Sportsnet 960-The Fan
Sat., Sept. 28 @ RD 7:00 PM Sportsnet.ca/960 (Alt Stream)
Sun., Sept. 29 vs. MH 4:00 PM Sportsnet 960-The Fan
Sun., Oct. 6 vs. POR 2:00 PM Sportsnet 960-The Fan
Sat., Oct. 12 @ EDM 7:00 PM Sportsnet.ca/960 (Alt Stream)
PROMO CALENDAR
Hitmen single game tickets are on sale now at all Ticketmaster locations, with seats for The Teddy Bear Toss available starting Tues. Oct. 15 at 10:00 a.m. to allow Hitmen Hockey Pass Holders and Flex Pack Holders the first opportunity to exchange their tickets. Upcoming home game highlights include:
- Home Opener on Sept. 27 vs. EDM
- SUPER Sunday Funday, presented by Ricky's All Day Grill on Sept. 29 vs. MH
- Sunday Funday, presented by Ricky's All Day Grill on Oct. 6 vs. POR
- AirBand Together for a Wish on Oct. 14 vs. SAS
- Diwali Celebration & Sunday Funday, presented by Ricky's All Day Grill on Oct. 20 vs. MH
- Wizarding Day on Oct. 28 vs. SEA
- Tim Hortons Minor Hockey Day & Sunday Funday, presented by Ricky's All Day Grill on Nov. 3 vs. EDM
- Teddy Bear Toss on Dec. 1 vs. RD
- Carols for Christmas on Dec. 6 vs. EDM
- Sunday Funday, presented by Ricky's All Day Grill on Dec. 8 vs. EVT
- Sunday Funday, presented by Ricky's All Day Grill on Dec. 15 vs. LET
- Soccer Day on Dec. 30 vs. EDM
MILESTONE WATCH
- James Malm needs four points to reach 200.
- Dakota Krebs is four games away from 250.
- Riley Stotts is three goals shy of 50.
- Mark Kastelic is one goal shy of moving into a tie with Brett Sonne for 13th on the clubs all-time goal scoring list with 89. Kastelic is also three points away from tying Sonne for 18th place on the all-time points list with 170.
• Discuss this story on the Western Hockey League message board...


Western Hockey League Stories from September 21, 2019
The opinions expressed in this release are those of the organization issuing it, and do not necessarily reflect the thoughts or opinions of OurSports Central or its staff.