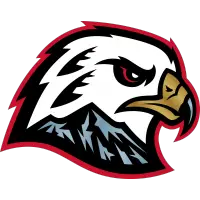 Winterhawks Cruise to Impressive Win over Seattle in Preseason Debut
September 10, 2021 - Western Hockey League (WHL) - Portland Winterhawks News Release



The Winterhawks opened their 2021 preseason slate with a decisive 5-1 win against the Seattle Thunderbirds at Angel of the Winds Arena in Everett, Wash.
SINGLE GAME TICKETS (OCTOBER ONLY) ARE NOW ON SALE
FINAL: Seattle (1) at Portland (5)
SOG: SEA (26) - POR (30)
PP: SEA (0/5, SHG) - POR (0/5)
SAVES: Ratzlaff (25/30) - Giannuzzi (20/21 in 40 minutes) and Gordon (5/5 in 20 minutes)
SCORING:
POR - 2:08- First Period - Brody Tallman (1) assisted by Dawson Pasternak and Kyle Chyzowski
POR - 9:24 - First Period - Luca Cagnoni (1)
POR - 12:19 - First Period - Dawson Pasternak (1) assisted by Luke Schelter and Kade Nolan
SEA - 15:39 - First Period - Henrik Rybinski (1) assisted by Reid Schaefer
POR - 18:53 - First Period - Kyle Chyzowski (1) assisted by Rhett Ravndahl and Dawson Pasternak
POR - 8:00 - Second Period - Marcus Nguyen (1) assisted by Cross Hanas
Click to View the Complete Box Score - Preseason Game #1
New faces in the line-up
Kind of fun, right?
Four 2005-born players and a 2004-born defenseman made their unofficial Western Hockey League debuts today. With ten players attending NHL Rookie and Development Camps, it allows the Hawks to carry extra players during preseason. Head Coach and General Manager Mike Johnston and his staff continually do a terrific job giving their prospects opportunities at a young age. It won't be long before Winterhawks fans see these future stars skating at Veterans Memorial Coliseum.
"We only have four '05s signed and we played all of them so we got to see them all in real action," Johnston said. "I think (Josh) Zakreski since we drafted him has really grown. He's a lot thicker, smart player. And then you look up front and (Aiden) Sotas is really hard to play against for a young kid. You know he's a big, big guy which is nice in our line-up we don't usually have those types of players. And then on the back end, I thought Ravndahl and Sotheran were fine. It's a tough game to play."
Fifteen-year-old defenseman Rhett Ravndahl found the stat sheet late in the first period, collecting a primary assist from a point shot that got redirected in by center Kyle Chyzowski.
"It felt awesome. I was really excited. I didn't know he tipped it at first so I thought I got it," Ravndahl said of his first point as a Winterhawk. "When I saw I was drafted by the Portland Winterhawks, I was really excited to come down here to the States, see what it's like, and see what the WHL is like."
Quick start, high-tempo excitement
Five different Winterhawks scored in the opening 28 minutes of play with returning defenseman Brody Tallman netting the team's first of the preseason less than three minutes into the contest. 2003-born winger Dawson Pasternak led all players with three points (G-2A) despite only playing the first half of the game. Reigning Winterhawks Rookie of the Year Kyle Chyzowski (G-A) was the only other player to record multiple points in the victory.
With so many players away at NHL camps, Portland dressed nine forwards and eight defenseman for this game. The scary part? The team is only going to get better.
"You look at our team and you think when we do have O'Brien, Stefan, Klassen, Jarvis, Kozak and all those guys in the line-up, our forward group is going to be pretty good," Johnston said.
First time wearing the new jersey
And what a beautiful sight it was.
It didn't take the Winterhawks long to secure their first win with the new logo. Fans can help the Hawks 'Red Out the VMC' and see these jerseys live on October 2nd at Pacific Office Automation Opening Night. Secure your tickets now with our special red out ticket and t-shirt package!
COACH SAID IT
"We have a lot of new players as you know so I think both sides are the same. Both sides had a lot of 05s and 04s in the line-up and I think for us, just getting out to a lead early was key in a game like this. We had a couple of good bounces that went our way early and then I thought it was a pretty steady game. I thought Dante (Giannuzzi) played really well early, made some key saves, and kept us in the game when we were under pressure a little bit. But I was happy with some performances. I thought Marcus Nguyen, (Kyle) Chyzowski, (Luke) Schelter, (Luca) Cagnoni, (Rhett) Ravndahl had some pretty strong performances from some young kids who we're trying to evaluate."
Winterhawks Senior Vice President / General Manager / Head Coach Mike Johnston following today's preseason contest.
NOTES
The Winterhawks play their second of four preseason games Sunday afternoon at 4:00 p.m. PT against the Everett Silvertips at Angel of the Winds Arena.
Portland is hosting a Red Out during the team's Pacific Office Automation Opening Night on October 2, 2021.
Save a bundle and bring the whole family to experience the excitement of a Winterhawks home game with the new Family Four Pack.
• Discuss this story on the Western Hockey League message board...


Western Hockey League Stories from September 10, 2021
The opinions expressed in this release are those of the organization issuing it, and do not necessarily reflect the thoughts or opinions of OurSports Central or its staff.