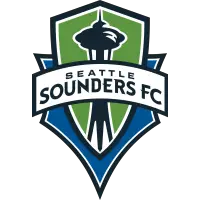 Sounders FC News & Notes
March 22, 2010 - Major League Soccer (MLS) - Seattle Sounders FC News Release



A capacity crowd and national TV audience will witness the march out of the Seattle Sounders FC and Philadelphia Union onto the Xbox Pitch at Qwest Field on Thursday night for MLS First Kick 2010.Kickoff is listed for 6:30 p.m. PT.
Although Sounders FC aims to build on all the successes of its magical first season, it would settle for a start similar to 2009. Seattle won the first three matches of its inaugural campaign, beginning with a 3-0 home victory over New York. It went on to finish 12-7-11, win the U.S. Open Cup and become the first expansion side since 1998 to make the MLS Cup Playoffs.
Philadelphia is making its debut, becoming the 16th franchise in MLS.
Thursday's game will be televised nationally on ESPN2 and ESPN Deportes and can be heard on News talk 97.3 KIRO FM radio.
Seattle is hosting MLS First Kick for the second year in a row. It was also the site of MLS Cup 2009 on November 22.
Sounders FC completed its seven-week preseason with a 3-2-1 record. Its only scheduled meeting with an MLS team, the Colorado Rapids, was canceled last Friday when a snowstorm struck the Denver area. The six friendlies were split between three games against USL-1 teams on U.S. soil and three versus Scandinavian teams at the La Manga Cup II in Spain.
The balance of the MLS regular season opening games takes place on Friday and Saturday.
Seattle plays its second game at home on April 3 against the New York Red Bulls. The first road test is April 10 against defending MLS Cup champion Real Salt Lake.
Upcoming Competition Schedule (All times Pacific)
Thursday, March 25, 6:30 p.m. - Philadelphia Union, Xbox Pitch at Qwest Field, Seattle
Saturday, April 3, 7:30 p.m. - New York Red Bulls, Xbox Pitch at Qwest Field, Seattle
Saturday, April 10, 6 p.m. - at Real Salt Lake, Rio Tinto Stadium, Sandy, Utah
Saturday, April 17, 12 p.m. - Kansas City Wizards, Xbox Pitch at Qwest Field, Seattle
Records Made to be Broken
A year ago, the sensational tale of the first Sounders FC season was as much about what happened off the field as the solid performance on it. Seattle smashed the season attendance record, averaging 30,897 and selling out all 16 regular season games and playoffs.
In 2010 that record is sure to be broken. Seating capacity has been expanded to approximately 35,500 and more than 31,500 season tickets have been sold. Only scattered singles are available for the first 10 home dates.
Including friendlies, Thursday night's game marks the 19th consecutive capacity crowd to watch the Sounders FC on the Xbox Pitch at Qwest Field.
2009 Nucleus Remains Intact
On the pitch, Seattle's 47 points was two away from the total of Supporters Shield winner Columbus, and the overall record was the best for an MLS first year team since Chicago went 20-12-0 and won the 1998 MLS Cup.
Sigi Schmid, the MLS all-time victory leader for both regular season (125) and playoffs (19), will have a squad stocked with familiar faces.
Up front is Freddie Ljungberg, a member of the MLS Best XI, and Fredy Montero, the 2009 MLS Newcomer of the Year. Ljungberg contributed nine assists, including a League-leading five game-winners. Montero topped the team with 12 goals.
Seattle tied Houston for the best scoring defense in 2009, allowing only 29 goals. Kasey Keller and Jhon Kennedy Hurtado, finalists for MLS goalkeeper and defender of the year, respectively, combine with 12-year veteran Tyrone Marshall to anchor the backline.
Blaise Coming in July
Seattle's major off-season acquisition, Swiss national team striker Blaise Nkufo, will join the team in July, following the FIFA World Cup. Nkufo is the career scoring leader (112 league goals in seven seasons) of FC Twente, the top team in Holland's Eredivisie. He scored the equalizer, his 10th goal of the season, in last Saturday's important 1-1 draw at PSVF Eindhoven. Twente leads PSV, the four-time defending champion, by five points and is also through to the semifinals of the Dutch Cup.
Nkufo was the Swiss co-leader with five goals in World Cup qualifying. Switzerland opens the finals against Spain, the reigning European champion, on June 16 in Durban, South Africa.
March Begins 60 Minutes Before Match
Seattle's pre-match ritual, the March to the Match, has been moved up to 60 minutes prior to kickoff in 2010. Fans gather at Occidental Park in Pioneer Square to prepare for the four-block march to Qwest Field. The Sounders FC official band, Sound Wave, in partnership with the Sounders FC supporters groups, leads the way.
Life Without Riley
Sounders FC must open the season without the services of James Riley, the regular right back. Riley is serving a one-game suspension after being issued a red card in the dying seconds of the 2009 playoff second leg loss to Houston. Riley was the team co-leader among field players in starts (27) and minutes (2334) last season. He added a career-high four assists.
Seattle-Philly Connections
Two members of Sounders FC hail from the Philadelphia area, and another prospect is currently finishing college classes in the City of Brotherly Love. Midfielder Stephen King is from Medford, New Jersey, about 20 miles from Philly. Defender Jeff Parke, currently a training invitee, is from Downingtown, Penn., 37 miles west of downtown Philly.
Michael Seamon, Seattle's No. 2 draft pick, is completing coursework toward his degree at Villanova. Seamon is from Rahway, New Jersey, an hour's drive away.
The Frenchman Comes Home
Sebastien Le Toux, the Frenchman who played the past three seasons in Seattle, returns this week as a member of Union. Le Toux was taken by Philadelphia in the expansion draft last November. He appeared in 28 games for the Sounders FC in 2009, scoring one goal and three assists. He also had three goals and three assists in U.S. Open Cup play.
Le Toux's first two seasons in America were spent with the USL-1 Sounders. He scored 24 goals in 54 league matches and was the USL-1 MVP in 2007.
Looking Back: 2009 MLS First Kick Starters
Each of the 13 players who saw action in the inaugural Sounders FC match are likely to be activated for Thursday night's game. A dozen still wear the Rave Green while Sebastien Le Toux is now with Philadelphia.
The XI (plus substitutes) in the March 19, 2009, match versus New York:
Kasey Keller; James Riley, Tyrone Marshall, Jhon Kennedy Hurtado, Zach Scott; Sanna Nyassi (Steve Zakuani 68), Osvaldo Alonso, Brad Evans, Sebastien Le Toux; Nate Jaqua, Fredy Montero (Roger Levesque 89)
Sophomore Expectations
If there's any trend in the transition of MLS expansion teams to their second season, it's that the slow starters generally begin to gather momentum in year two while the fast starters hold their own.
Previous Expansion Starts
Team First Season Second Season
Chicago (1998): 20-12-0/Won MLS Cup, U.S. Open Cup 18-14-0
Miami (1998): 15-17-0/1st round playoffs 13-19-0
Salt Lake (2005): 5-22-5/5th, West 10-13-9
Chivas USA (2005): 4-22-6/6th, West 10-9-13
Toronto (2007): 6-17-7/7th, East 9-13-8
San Jose (2008): 8-13-9/7th, West 7-14-9
Seattle (2009): 12-7-11/Won U.S. Open Cup, 1st round playoffs
Sounders FC Top Attendances
The top 10 attendances are as follows:
66,848 August 5, 2009 Seattle v Barcelona (friendly)
65,289 July 18, 2009 Seattle v Chelsea (friendly) 46,011 November 22, 2009 MLS Cup (Real Salt Lake v L.A.) 35,807 October 29, 2009 Seattle v Houston (MLS playoffs) 33,108 October 24, 2009 Seattle v FC Dallas 32,776 August 20, 2009 Seattle v New England 32,740 September 19, 2009 Seattle v Chivas USA 32,680 August 29, 2009 Seattle v Toronto FC 32,608 March 19, 2009 Seattle v New York 32,516 July 25, 2009 Seattle v Chicago
Union Notables
Thirteen months after being awarded an MLS team, Philadelphia officially begins play on Thursday night. Of the seven previous expansion teams, only Chicago and Seattle won its inaugural match. This is first of two historical meetings with Seattle this season. On June 27, the Sounders FC travels to Chester, Penn., for the opening of PPL Park, Union's permanent home. Peter Nowak, the team manager, returns to the League after serving as an assistant coach to the U.S. National Team. He was 42-27-25 in three seasons for D.C. United from 2004-06. Forward Danny Mwanga, at age 18 the No. 1 choice in the MLS SuperDraft, played two seasons at Oregon State and attended Jefferson High School in Portland. Union dropped its preseason finale to the Tampa Bay Rowdies, 1-0.
Playing at Home
Sounders FC finished 7-2-6 in home regular season games last season, and was 7-0-3 when scoring at least one goal. Seattle scored 19 times in the first 10 at home and altogether seven visitors were shutout. Fredy Montero scored seven goals at home and Nate Jaqua added six while Freddie Ljungberg had six assists. Sounders FC was held scoreless in five of its last six competitive home games, including the playoffs. The defense did not allow more than one goal in 15 of 16 home dates. Kasey Keller has allowed only nine goals in 19 career starts at Qwest Field (MLS regular season and playoffs, plus three USMNT internationals), with a GAA of 0.49 and 12 shutouts.
Preseason Digest A four-phase preseason began on January 25 and the Sounders FC completed the seven weeks with a closed intra-squad game last Friday night at Qwest Field. In between came extended visits to Arizona and Spain.
Seattle allowed only one goal in the final four matches against outside opposition. After scoring five times in the first three games, the attack managed just one goal in the second half of the brief preseason schedule.
Nate Jaqua and Brad Evans, both regular starters in 2009, saw limited duty. Evans missed four matches, three while on a call-in to the U.S. National Team. Jaqua did not appear in any games while recovering from a pubic synthesis injury.
Magical Season in Review
Seattle opened and closed its first MLS regular season in fantastic fashion. The Sounders FC were the first expansion team to win its first three matches, and roared down the stretch, winning its final three games to clinch a playoff berth. The final run began with a 1-0 victory at Columbus, snapping the Crew's MLS record 22-game home unbeaten streak.
Fredy Montero matched the best debut performance in MLS history, scoring two goals and adding an assist in the inaugural game win over New York on March 19. After adding another goal in his second outing he was named March player of the Month. He went on to be voted MLS Newcomer of the Year.
Freddie Ljungberg was October Player of the Month after supplying four assists in the final two wins. Ljungberg was voted to the MLS Best XI and was a finalist for newcomer of the year.
Goalkeeper Kasey Keller set a league record for consecutive scoreless minutes (457) to start a season. Keller was a finalist for goalkeeper of the year, fair play and newcomer of the year.
Jhon Kennedy Hurtado was one of three candidates for Defender of the Year. Hurtado, Keller, Ljungberg and Montero each represented the Sounders FC at the MLS All-Star Game. Schmid was a finalist for coach of the year and became the MLS all-time leader with 125 regular season wins.
Twenty-four of Seattle's final 27 matches in MLS regular season and playoffs were decided by one goal, including 12 draws. Only three games finished with a difference of more than two goals. Nine matches featured game-winning or game-tying goals in the 70th minute or beyond. Seattle led all teams with seven goals scored off corner kicks and defensively it did not allow a single goal from a corner.
Sounders FC has yet to score a penalty kick in League play. Two were attempted in 2009, both missing.
New in 2010
Arlo White has joined the Sounders FC as play-by-play announcer for both television and radio broadcasts. White spent the last nine years with BBC Radio Sport in England, hosting "BBC Radio 5 Live" and station's flagship Premier League football show, "Saturday 5 Live Sport."
During the off-season, the Sounders FC Alliance voted to recognize 13 fans as Golden Scarf recipients. Nominations are now being taken at SoundersFC.com. For the other five matches, the team will select a group or individual in recognition of their impact or contribution to the community, and who represents the Sounders FC core values of passion, courage and community.
The Alliance Council has grown from nine members in 2009 to 17 members for 2010. Council members engage in monthly conference calls and are scheduled to meet with ownership the week of March 23.
Portland, Vancouver Got Next
The two youngest MLS franchises share the pitch in Seattle this week, and the next two in line are not far away. Portland and Vancouver, B.C., join the League in 2011. Seattle, Portland and Vancouver were rivals in both the NASL and USL-1. Vancouver is located 141 miles north and Portland is 173 miles south of Seattle.
Sounders FC on National TV
The Sounders FC is 3-1-4 in eight nationally televised games to date. Seattle is 1-1-3 in league matches on the ESPN network, including an emphatic 3-0 win over New York on Opening Night. There were also draws with both D.C. United and the Chicago Fire. All were at home. In four games on Fox Soccer Channel, Seattle defeated Toronto FC away, 2-0; tied Columbus at home, 1-1; beat D.C. United in the U.S. Open Cup Final, away, 2-1; and tied Chivas USA, 0-0, at home. On TeleFutura, Seattle was 0-1-1, tying Los Angeles at home, 1-1, and losing at San Jose, 4-0. Sounders FC is scheduled for 10 nationally televised games in 2010.
Limited Number of Season Tickets Available
A limited number of season tickets remain available for 2010. Stadium capacity was increased to approximately 35,500 for all league matches this season. Single-game tickets are on sale, however only scattered singles are available for the first 10 home matches.
Registration Open for Camps
A total of 56 weekly sessions are offered for the 2010 Sounders FC Camps Program, with sites in Alaska and Idaho as well as Washington. There are also Spring Break Camps scheduled for the weeks of March 29 through April 2 and April 5 through April 9. For a complete list of camp dates, sites and further information, go to SoundersFC.com.
Academy Rosters Announced
Sounders FC has populated its rosters for the U16 and U18 Academy teams. Open and invitational tryouts were held the week of March 7, with both the Academy and first team coaching staffs attending. Academy teams will begin play in the U.S. Soccer Development Academy (USSDA) this summer, under the direction of manager/head coach Dick McCormick. Complete Academy rosters are available at SoundersFC.com.
Throw-Ins
Seattle was 10-1-3 when scoring first in 2009 and 12-1-7 when scoring a goal. Sounders FC was 11-1-1 when leading at halftime...Jeff Parke will be 28 on Tuesday, March 23. Michael Fucito celebrates his 24th birthday on March 29. Sigi Schmid turned 57 last Saturday...Freddie Ljungberg and Michael Fucito each scored two goals in last Friday's intra-squad game, which ended 3-3. Sanna Nyassi and Brad Evans also hit the net. That date, March 19, marked the one-year anniversary of Seattle's inaugural match win over New York.
Preseason Training List
The following players are currently training with Sounders FC: Goalkeepers (4): Terry Boss, Derby Carillo*, Chris Eylander, Kasey Keller; Defenders (10): Taylor Graham, Leo Gonzalez, Jhon Kennedy Hurtado, Patrick Ianni, Tyrone Marshall, Jeff Parke*, James Riley, Zach Scott, Tyson Wahl, Jamel Wallace#; Midfielders (8): Osvaldo Alonso, David Estrada#, Brad Evans, Stephen King, Freddie Ljungberg, Sanna Nyassi, Nathan Sturgis, Peter Vagenas; Forwards (6): Michael Fucito*, Nate Jaqua, Roger Levesque, Miguel Montaño*, Fredy Montero, Steve Zakuani.
#SuperDraft selection
*invitee
• Discuss this story on the Major League Soccer message board...


Major League Soccer Stories from March 22, 2010
The opinions expressed in this release are those of the organization issuing it, and do not necessarily reflect the thoughts or opinions of OurSports Central or its staff.