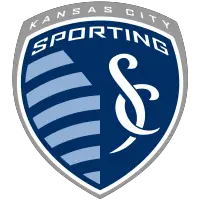 Kansas City Wizards Weekly Update
March 22, 2010 - Major League Soccer (MLS) - Sporting Kansas City News Release



WIZARDS SEASON OPENER SATURDAY:
The Kansas City Wizards will open the 2010 MLS season this Saturday, when D.C. United visits CommunityAmerica Ballpark at 7:30 p.m. CT. The game marks a return to CommunityAmerica Ballpark for former Wizards Head Coach Curt Onalfo, in addition to former Wizards players Kurt Morsink and Adam Cristman.
The game will likely mark the MLS debut of several Wizards players as well. The team has added nine new players to last year's squad, including English midfielder Ryan Smith, Guadeloupean midfielder Stéphane Auvray and first round draft pick forward Teal Bunbury.
In honor of the Wizards' 15th anniversary season, the first 5,000 fans attending the game will receive a free throwback Wizards T-shirt courtesy of Time Warner Cable. The game ball will be flown in by Kansas City's own Falcon Exhibition Skydiving team immediately prior to kickoff.
Tickets for the home opener can be ordered by clicking here or by calling the Wizards toll free at 1-888-4KC-GOAL.
WIZARDS WIN THREE TO CLOSE PRESEASON:
The Kansas City Wizards closed their slate of preseason games with three wins this past week. The first took place on Tuesday, when the Wizards earned a 7-0 result over three 45-minute sessions against the University of Missouri- Kansas City (UMKC).
The match started at a brisk pace in freezing temperatures, with the first group of Wizards dominating possession but struggling to break down the UMKC defense in the final third. The Wizards' one goal in the first session came thanks to a mistake by an otherwise resolute Kangaroo defense, with Ryan Smith working hard to latch on to a weak back pass that the Englishman easily slotted past the UMKC goalkeeper.
The second 45-minute session seemed like a new game for the Wizards, who finally found ways to unlock the Kangaroo defense. Midfielder Stéphane Auvray scored the Wizards' second goal of the game, taking control of a nice through ball by Chance Myers, rounding the keeper, eluding defenders and tapping the ball into the back of the net.
Arnaud would add to the tally with a lovely rip off a freekick at the top of the UMKC penalty area and Jonathan Leathers made it 4-0 with a long, looping header off a Myers cross.
The third and final session saw no end to the scoring, with Zoltan putting the Wizards up 5-0 by drilling a curvaceous shot past the goalkeeper from 20 yards out. After barely missing a bevy of chances throughout the game, rookie forward Teal Bunbury got his goal from the penalty spot after a foul in the box. Santiago Hirsig finished the scoring with a goal off a corner kick.
The Wizards' success against UMKC would continue that Friday at the Wizards' Swope Park Training Center in the warm-up game to Kansas City's match against A.C. St. Louis. This time, the Wizards prevailed 2-0 in an abbreviated 60-minute contest, thanks to two goals from Kei Kamara. The first came off a cross from Mauro Fuzetti which the Sierra Leone forward headed into the back of the net, while the second came off a penalty kick after forward Teal Bunbury was dragged down in the box.
Friday's game against A.C. St. Louis went off similarly for the Wizards, as the team dominated the run of play for most of the match. However, the Wizards couldn't find a goal until the second half, when new signing Craig Roaster finished a low cross by midfielder Chance Myers.
The two players' roles would be reversed for the Wizards' second goal, with Rocastle gathering the ball on the left side and crossing in for Myers in the center of the box. The UCLA alum took a deft touch and finished easily to score the second and final goal of the game.
WIZARDS HOST SOCCER DAY 5K FOR AUTISM SPEAKS:
The Kansas City Wizards have teamed with the Kansas City Soccer Foundation for the first annual Soccer Day 5K. The race will benefit Autism Speaks, a non-profit organization dedicated to raising awareness of autism and securing funding for research into the causes, prevention, treatments and cure for the disorder.
"We are extremely excited to be a part of the Soccer Day 5K - It will do wonders for awareness and will provide proceeds that help our research and advocacy," said Jennifer Smith-Currier, Midwest Regional Walk Director for Autism Speaks. "The Wizards players have been so supportive of the autism community over the last few years, and we feel privileged to be a part of their community spirit once again."
Registration is now open for the race, which will take place on Saturday, May 15 in the Village West neighborhood of Kansas City, Kansas. The race will start at 8 a.m. outside of CommunityAmerica Ballpark. Those who act now will get a discount on registration. The cost is $25 for those that register between now and April 18th.
Registration includes a commemorative t-shirt, a complimentary general admission ticket to that night's Kansas City Wizards game against the Chicago Fire at CommunityAmerica Ballpark and food and drinks following the race. Race participants will also have the option to purchase additional game tickets at a discount. All registered participants and volunteers will be helping raise money for Autism Speaks and the Kansas City Soccer Foundation.
REGISTRATION NOW OPEN FOR INDOOR CASH CUP:
Indoor soccer teams from around the region can now register for the Kansas City Cash Cup, which will take place at the Kansas City Soccer Dome from Friday, April 9th to Sunday, April 11th. The tournament winners will receive a cash prize, in addition to Wizards apparel for every member of the team. Games will be played in 6v6 for the men's division and 7v7 for the coed division.
Tournament registration guarantees each team at least three games, with possible advancement to semi-final and final games. Each team will also receive 12 tickets to the Wizards' home game against the Colorado Rapids at CommunityAmerica Ballpark on April 10th.
For more information about the tournament, including registration, hotel information and game rules, contact tournament director Brian Budzinski at (816) 215-9456 or email at brian@soccerdome.com. The registration deadline is Friday, April 2nd.
WIZARDS YOUTH CAMPS NOW ON SALE:
Registration to any of the Kansas City Wizards' youth camps is now open, with nine different camps taking place at various locations around the Kansas City metro area this summer.
All camps will be managed and directed by full time Wizards employees, and include appearances by Wizards coaching staff and/or players along with a game ticket and many other benefits. The Wizards offer a variety of camps, consisting of Elite Camps for boys only, Fantasy Camps for the experienced Male & Female players at the team's Swope Training Center and a handful of other camps in the Overland Park area.
DATE CAMP AGE LOCATION TIME COST
June 7-11 All Abilities 7-12yrs B & G Swope Training Facility 9am-12pm $189
July 12-16 Mini Wizards 4-6yrs B & G Leawood Parks & Rec 9am-10:15am $100
July 12-16 All Abilities 7-12yrs B & G Leawood Parks amp; Rec 9am-12pm $179
July 26-29 All Abilities 7-12yrs B & G OP Soccer Complex 6pm-8pm $169
July 26-29 Mini Wizards 4-6yrs B & G OP Soccer Complex 6pm-7:15pm $100
August 2-6 Fantasy Camp* 11-14yrs Boys Swope Training Facility 9am-12pm $395
August 2-6 Fantasy Camp* 11-14yrs Girls Swope Training Facility 1pm-4pm $395
Oct 28-29 All Abilities 7-12yrs B & G OP Soccer Complex 9am-12pm $75
Oct 28-29 All Abilities 7-12yrs B & G OP Soccer Complex 1pm-4pm $75
For more information or to register for a Kansas City Wizards youth camp, visit www.kcwizards.com/camps, or contact Betsy Pollard at (913) 387-3883 or bpollard@kcwizards.com.
2010 SEASON-TICKET PACKAGES NOW ON SALE:
The Kansas City Wizards are now accepting renewals from current season ticket holders and new season ticket purchases for the 2010 Major League Soccer season. The Wizards will begin the 2010 campaign with a home match on Saturday, March 27, 2010 at 7:30 p.m. CT against D.C. United at CommunityAmerica Ballpark. Kansas City, a charter member of Major League Soccer, will play its 15th season in 2010.
Fans who renew their season tickets or purchase new season-ticket packages will retain an early priority number that will determine seat locations in Kansas City's new stadium. To renew season tickets or purchase new season tickets, call the Wizards locally at 913-387-3400, toll-free at 1-888-4KC-GOAL or visit www.kcwizards.com.
Prices for the 2010 Kansas City Wizards season at CommunityAmerica Ballpark will remain unchanged, with the exception of some premium seating sections. Season tickets start at just $180 for an 18-game schedule that includes 15 regular-season MLS contests and three "Special Game" tickets. The Wizards will offer FREE parking for all matches at CommunityAmerica Ballpark again in 2010.
2010 Season Ticket Prices
Seating Category Full-Season Rate Per-Game Rate Gate Price
Field Side Reserved $1,800 $100 $120
Terrace Table (4 Seats) $3,600 $50 $60
Stadium Reserved $396 $22 $25
Bleacher Reserved $324 $18 $20
Cauldron $252 $14 $20
Grass Berm/General Admission $180 $10 $15
• Discuss this story on the Major League Soccer message board...


Major League Soccer Stories from March 22, 2010
The opinions expressed in this release are those of the organization issuing it, and do not necessarily reflect the thoughts or opinions of OurSports Central or its staff.
Other Recent Sporting Kansas City Stories